Name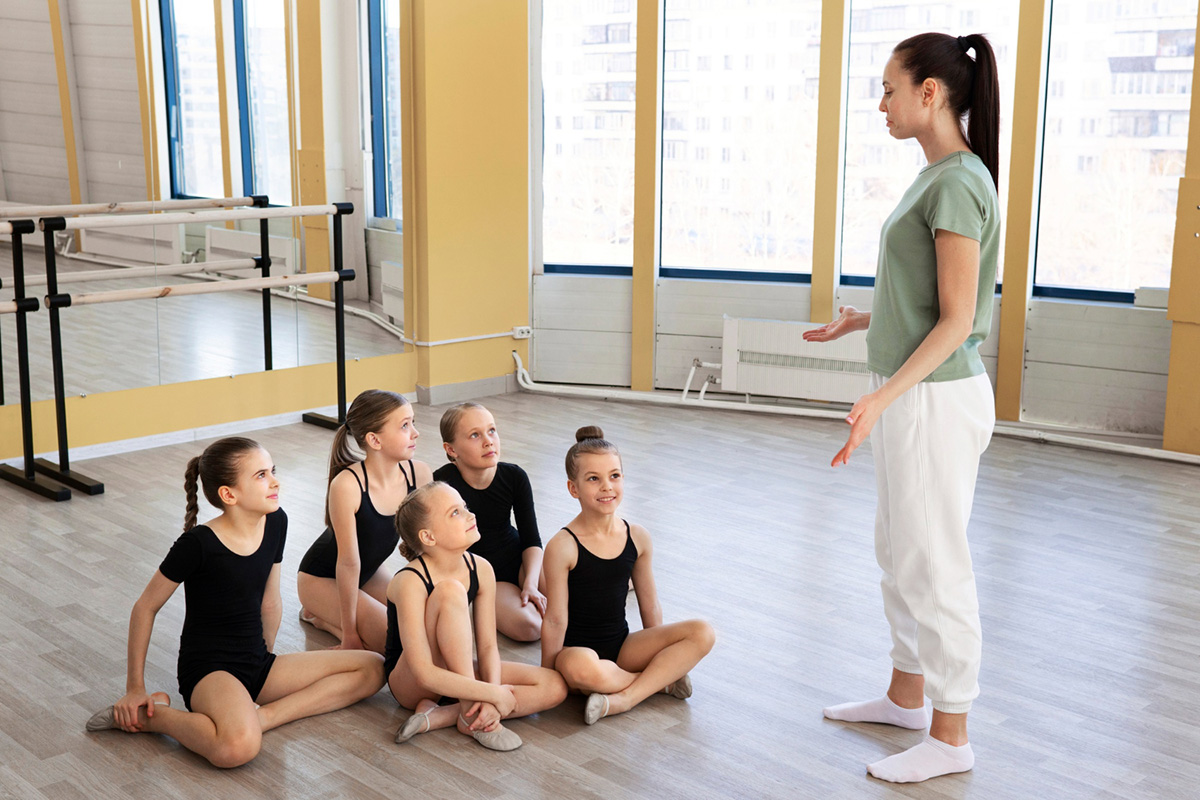 Dancing is an art form that requires a lot of hard work, dedication, and discipline. When attending a dance class, there are certain rules that you need to follow to make sure that you and your fellow dancers have a great experience. In this blog post, we'll be discussing some essential dance class rules that dancers, especially beginners, should follow to help them flourish in their dance classes. 1. Arrive on Time and Be Prepared O...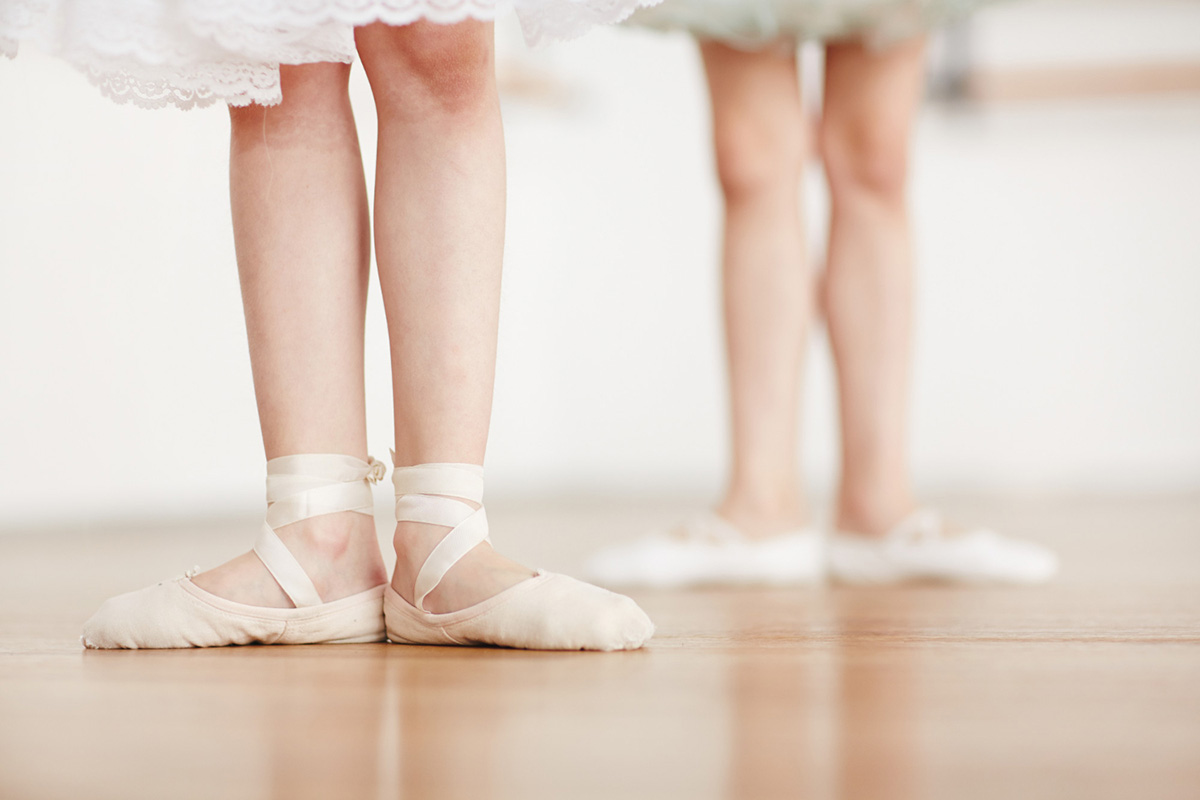 Dancing is an energetic and addictive art form that requires proper training, commitment, and, most importantly, the right equipment. When it comes to dance equipment, finding the best dance shoe can be quite challenging. With so many styles and brands on offer, it is easy to be overwhelmed. Whether you are a newbie or a seasoned dancer, you need to choose your dance shoes wisely to get the most out of your dance sessions. In this guide, we will help you navigate through the ...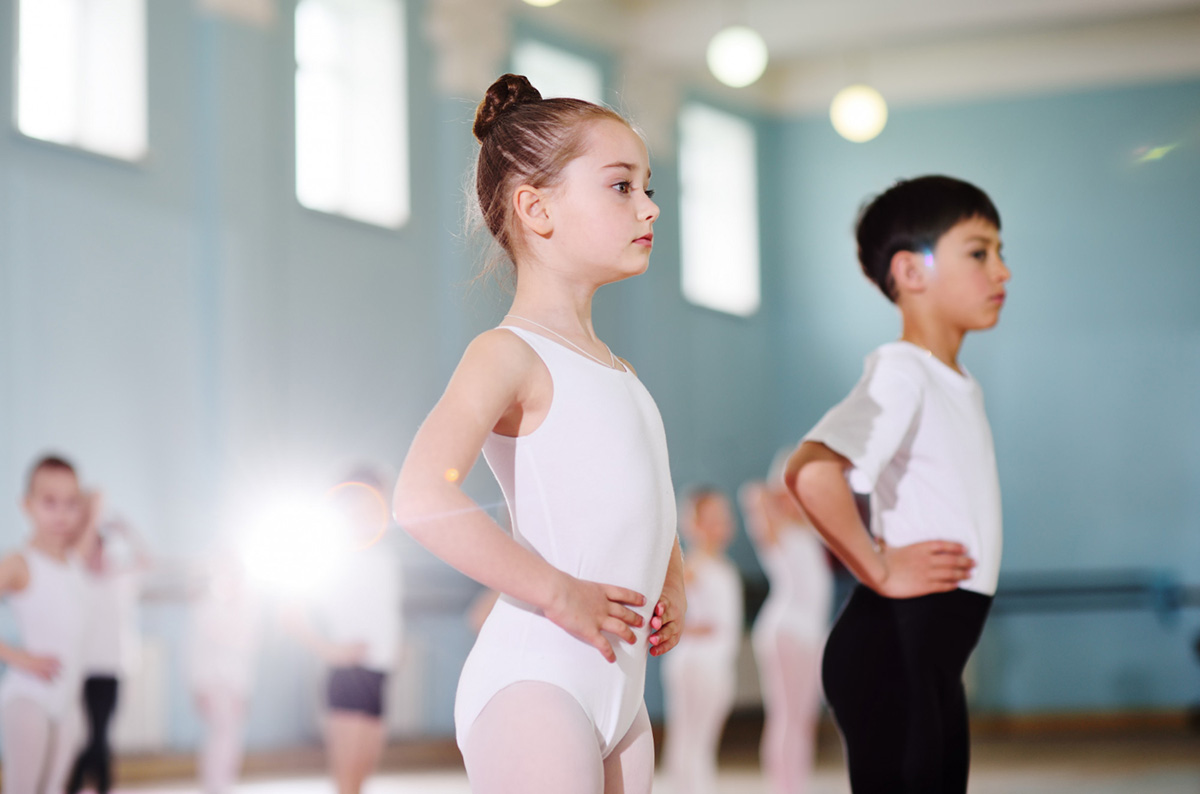 Dance is a beautiful form of art that allows individuals to express themselves through movement. Starting dance classes can be both exciting and nerve-wracking, especially if it's your first time. Whether you're looking for a new hobby or want to improve your dance skills, proper preparation can make all the difference. In this blog, we'll provide you with tips and advice on how to prepare for your first dance class. If you're in Altamonte Springs, Florida, Turning Poi...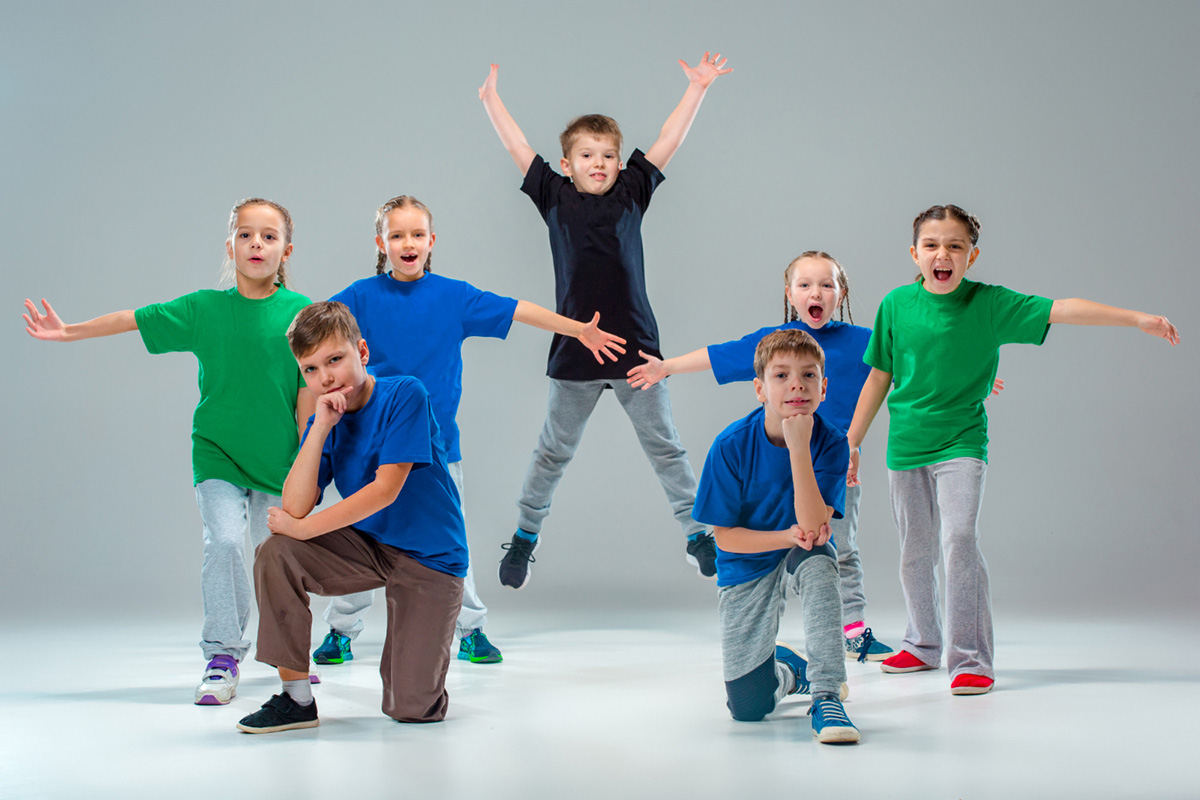 Kids love to move to music, and what better way to encourage their passion than to enroll them in hip-hop dance classes! Hip-hop dance is a popular genre that combines rhythm, groove, and creativity, making it an exciting dance form for children of all ages. Apart from being fun, there are several benefits of kids hip-hop dance classes that parents may not be aware of. In this blog, we will delve deeper into why hip-hop dance is a great activity for your child, especially in Altamonte...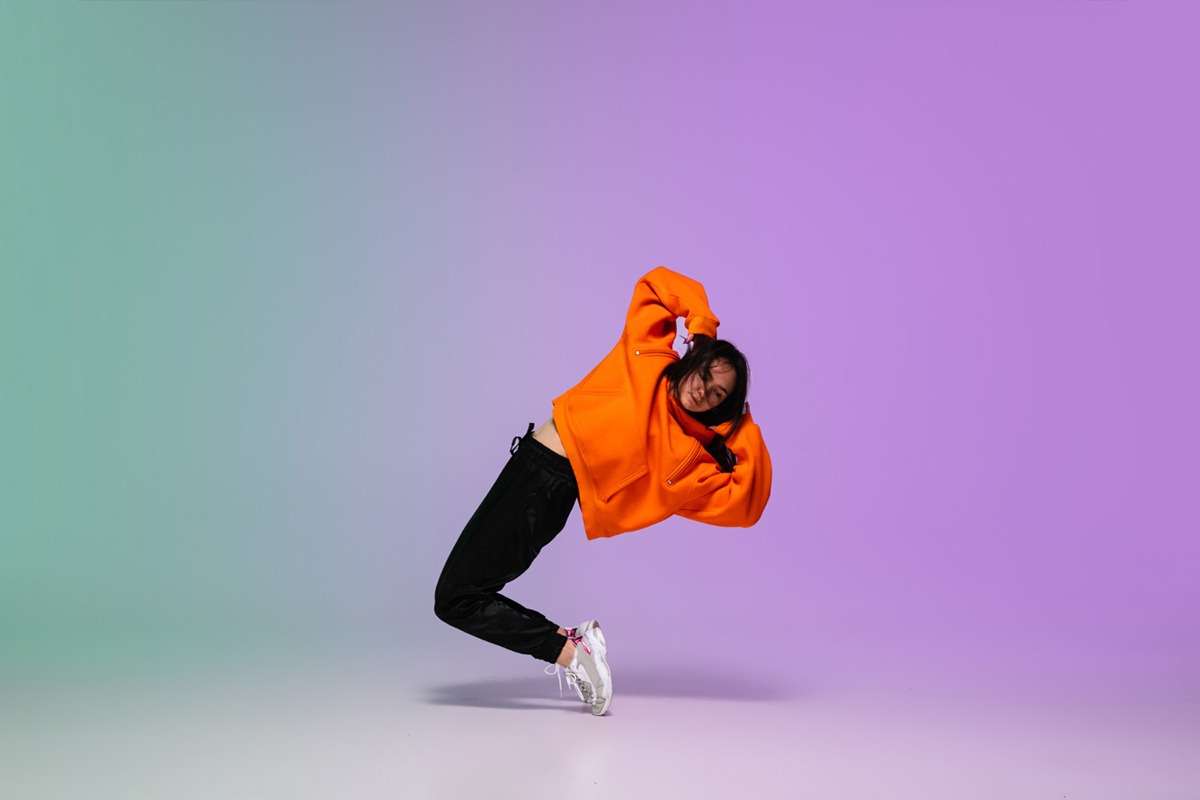 Dancing is a universal medium of expression that transcends language barriers. It is a form of art that allows individuals to express themselves through movements and rhythms. Freestyle dancing, also known as improvisational dancing, is one of the most versatile ways to dance. It allows individuals to create their own moves and interpret music in their unique way. Freestyle dancing can be intimidating for beginners, but with the right tips and tricks, one can quickl...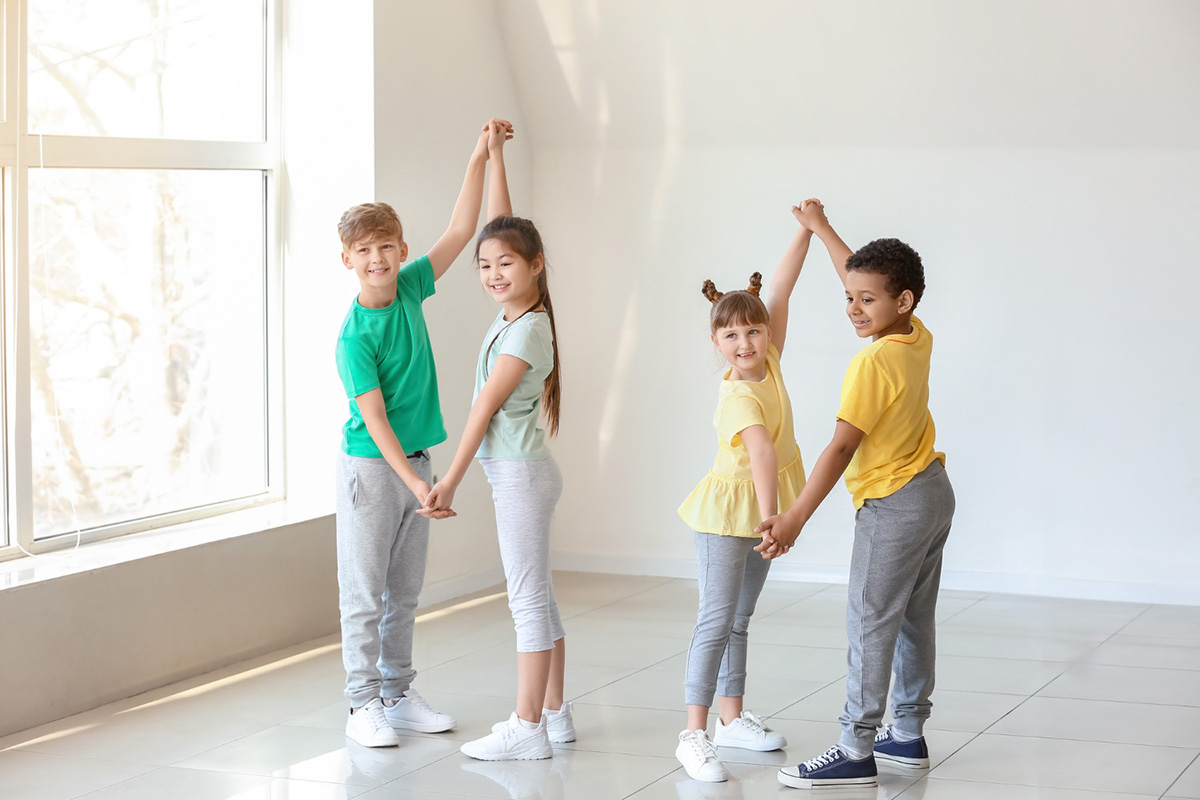 Dancing is one of the most versatile forms of art that can be beneficial for both physical and mental health. It not only helps to improve fitness levels but also provides an outlet for creative expression and artistic development. For novice dancers who are interested in learning to dance, starting with beginners' dance classes is vital. Whether you have a natural flair for dancing or are just starting, Turning Pointe is here to explain the importance of beginners dance ...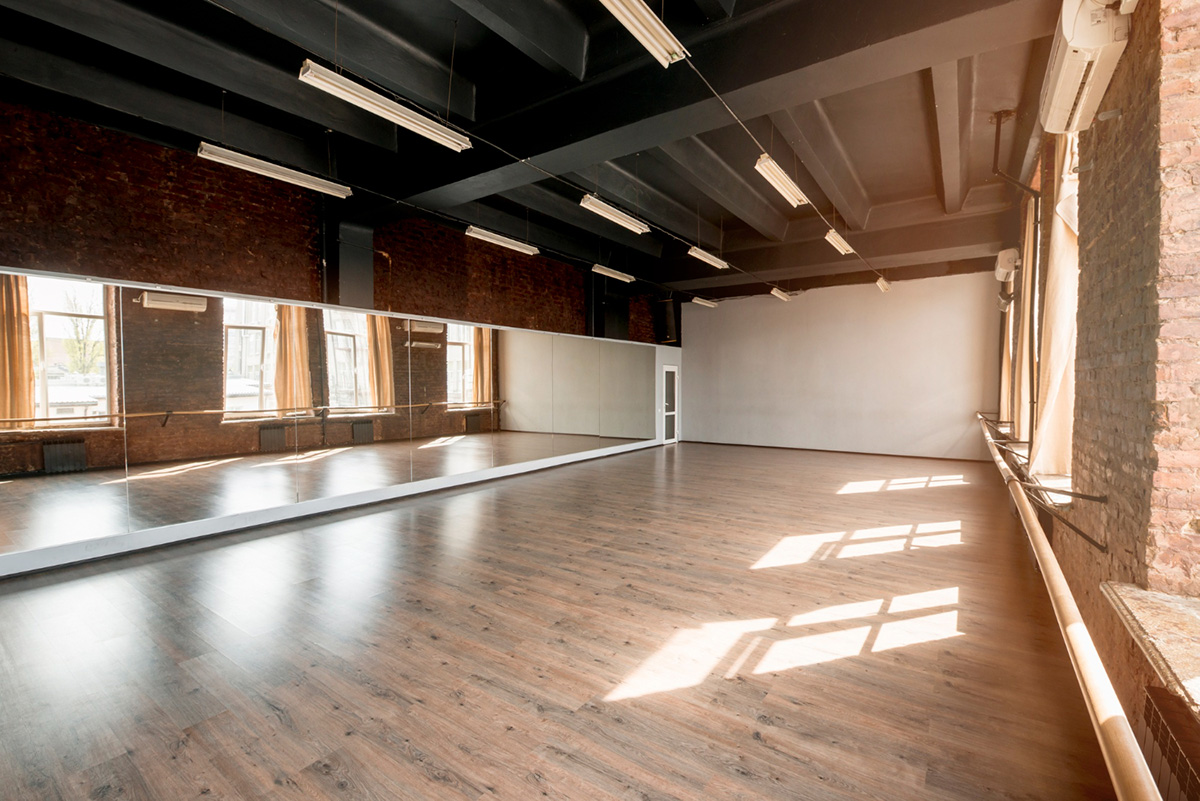 Dance is not just an art; it's a form of exercise, a way of expressing oneself, and a fun activity. Whether you're a beginner or an experienced dancer, the right dance studio can make all the difference. Altamonte Springs, FL, has a plethora of dance studios, from ballet to hip hop, jazz to ballroom – but finding the perfect one to suit your needs can be daunting. No worries, though! In this blog, we'll share some tips and tricks to help you find the perfect...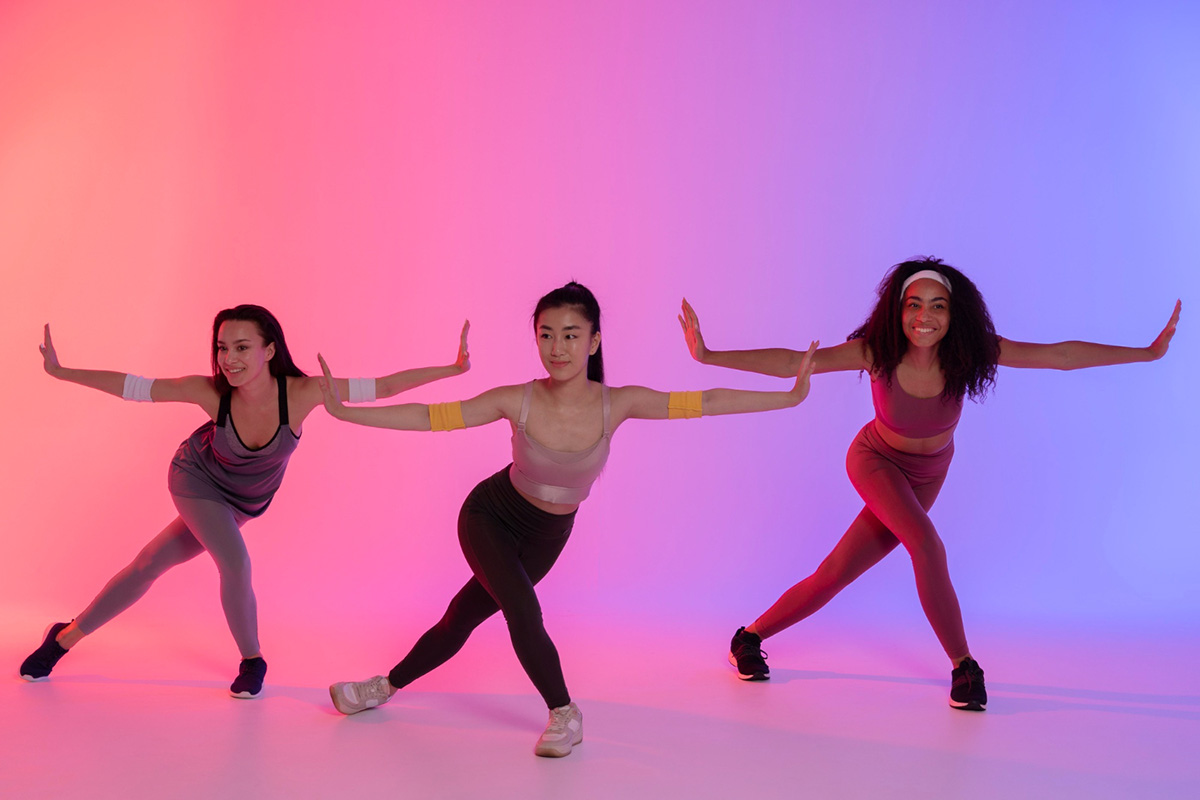 Dance is more than just coordinated movements. It is an art that requires creativity, discipline, and hard work. Choreography is the art of creating sequences of movements that not only expresses dance but also tells a story. However, it can be challenging, particularly if you are teaching beginners. One of the significant issues that dance teachers face is choreography retention. It can be frustrating when your students forget the steps during a performance. Fortunately, there are ti...
Enrolling your child in a ballet class can be one of the best ways to help them develop a love for the art of dance and teach them discipline, self-expression, and poise. However, with so many dance studios out there today, choosing the right one can be quite daunting. It's important to choose a dance studio that aligns with your child's interests, skill level, and preferences. This blog post will give you some tips on how to find the perfect dance studio for your kid...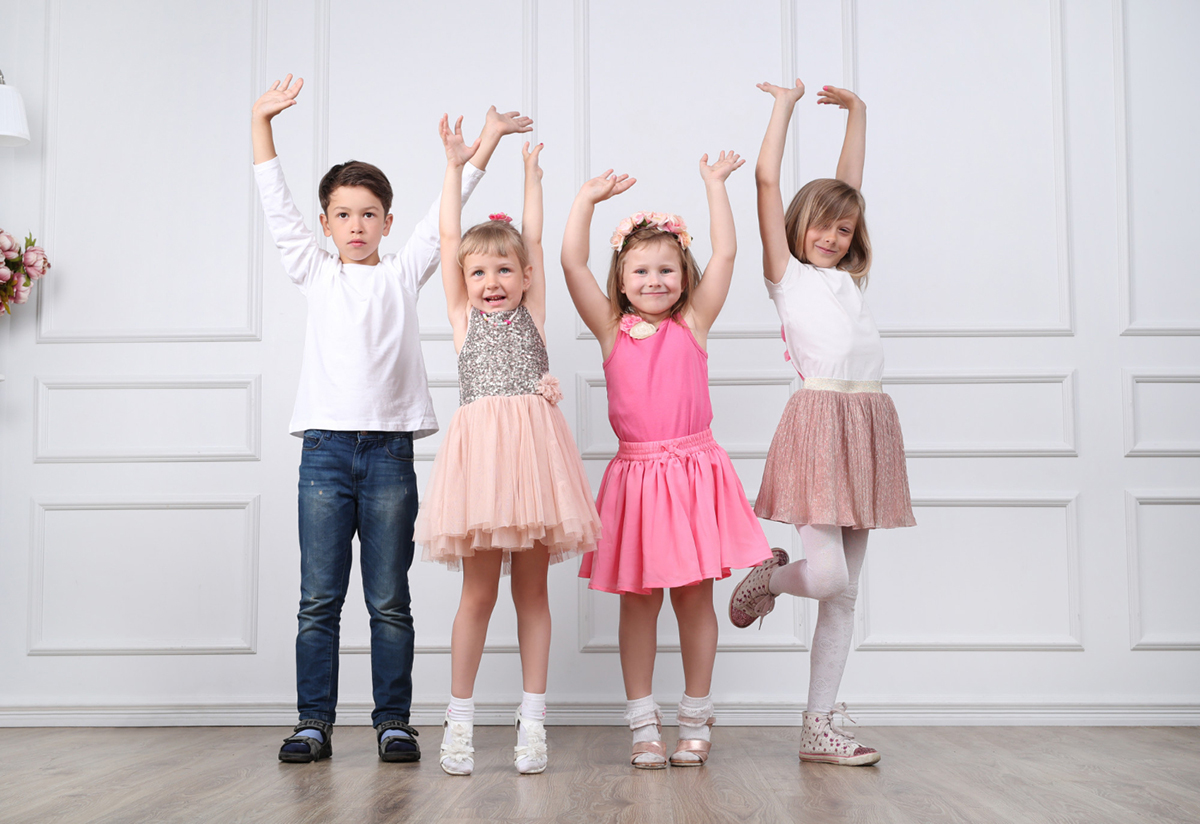 It is a well-known fact that dancing is not only a physical activity, but it also has many mental health benefits. Dancing can improve memory and cognitive function while increasing self-esteem and reducing symptoms of stress and anxiety. This holds true for not just adults, but children as well. In this blog post, we will discuss how dancing effects children's mental health positively, and why you should consider enrolling your child in dance lessons at Turning Pointe Da...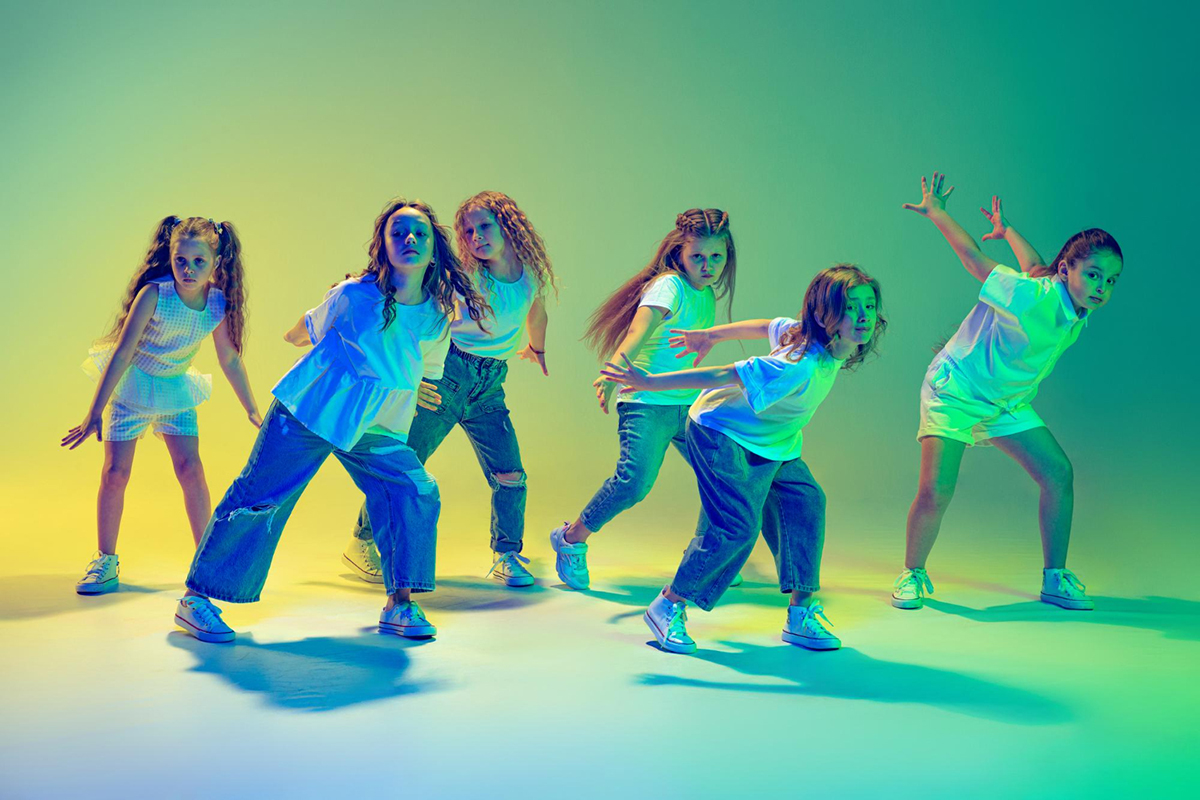 Dancing is a fun way of expressing oneself, and many people today have discovered the numerous benefits of dance classes. However, learning a complicated choreography as a beginner can seem like a daunting task. It can be overwhelming to keep up with the advanced dancers and feel out of place. The truth is, though, that even beginners can learn cool choreography with a bit of grit and determination. In this blog post, we'll explore some tips and tricks that can help beg...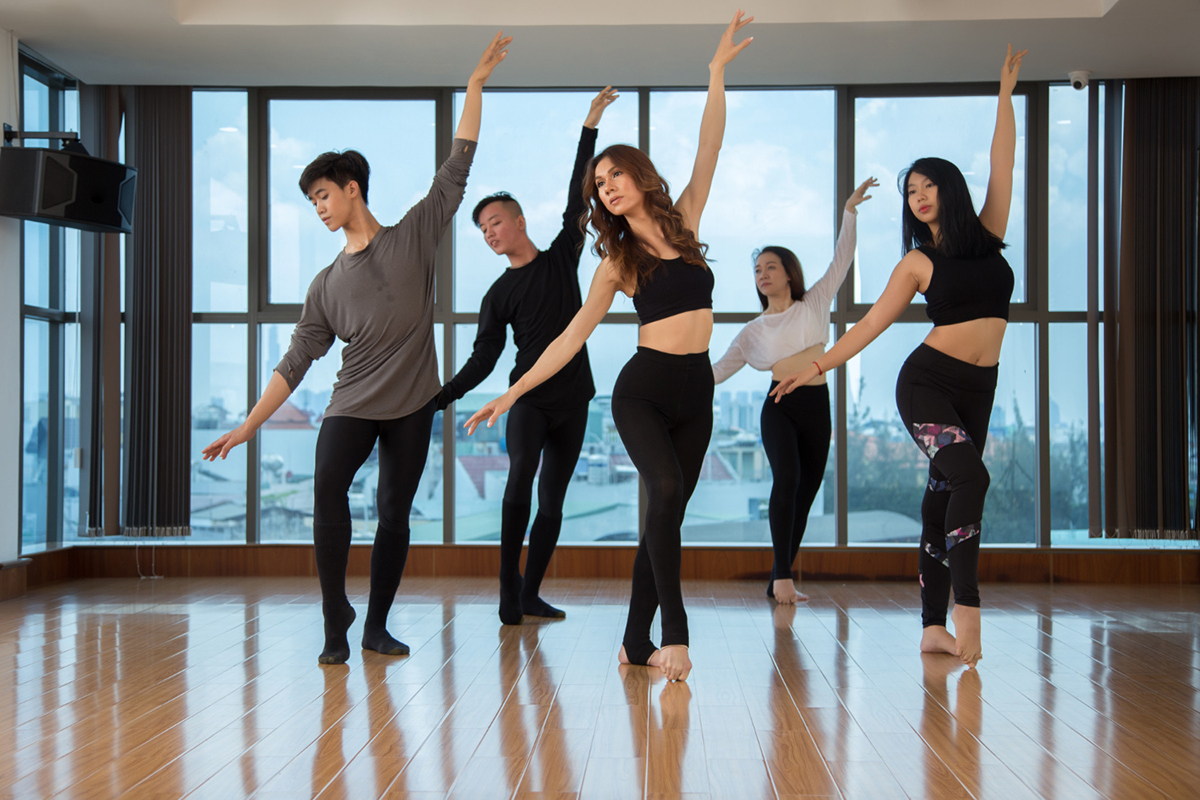 Dancing is an art form that brings joy and excitement to millions of people worldwide. It can be a way of expressing your emotions, a way to connect with others, and a physical exercise that keeps you healthy. But sometimes, as a dancer, you may feel like you've hit a plateau, and you're not improving as quickly as you'd like. Fear not! There are several ways you can improve your dancing quickly, and in this blog post, we'll explore some of the most effective ones....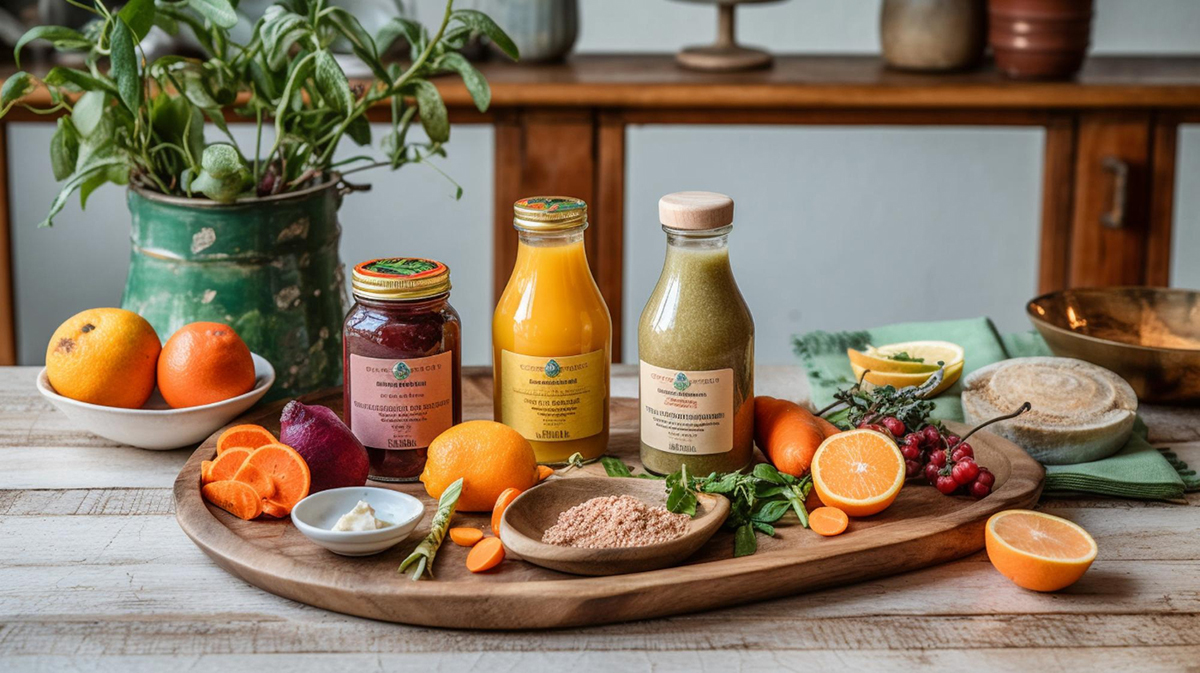 As a dancer, you know that your body is your instrument. It requires proper maintenance and care to perform at its best. One way to ensure your body is functioning optimally is through proper nutrition. Holistic nutrition involves taking a whole-body approach to what you eat and how it affects your overall health and performance. In this blog post, we'll explore the benefits of holistic nutrition for dancers, what foods to eat for optimal performance, and how to...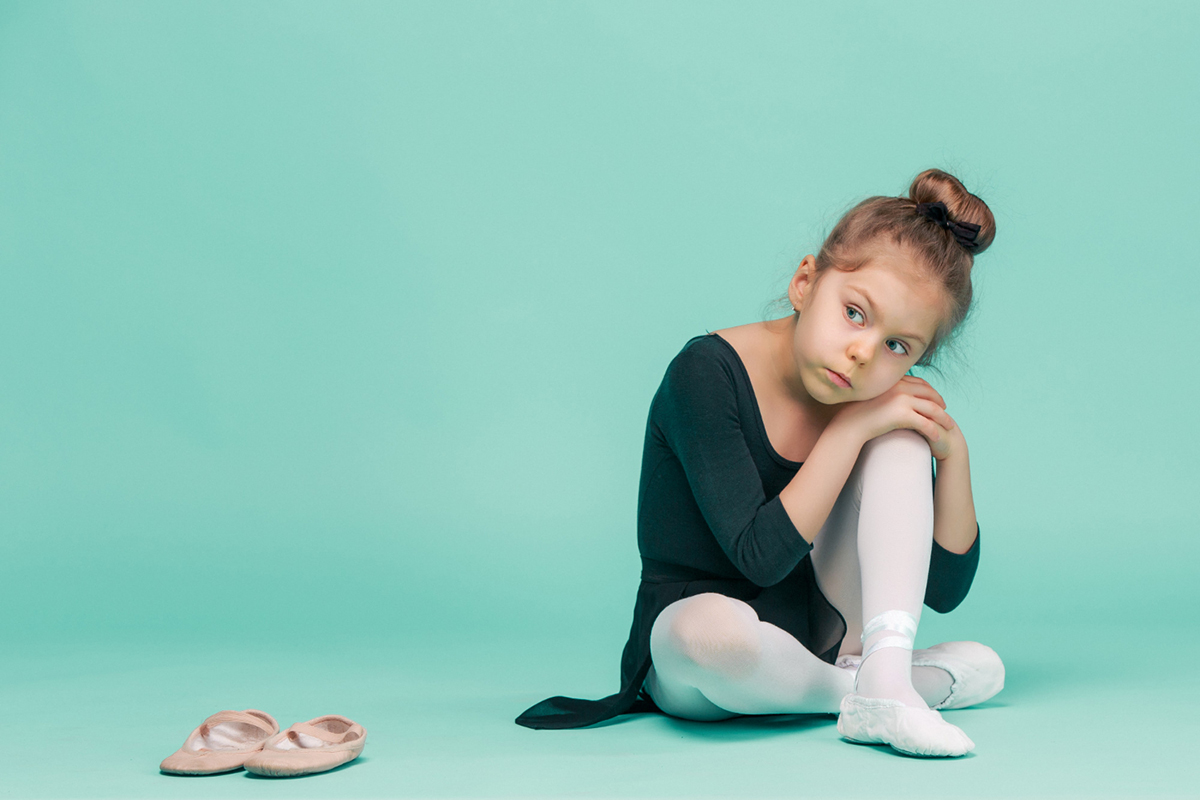 Dance is an art that requires passion, discipline, and hard work. Aspiring dancers often face self-doubt, especially during the initial stages of their dance journey. Whether it's due to a lack of experience or comparing themselves to others, self-doubt can often hinder a dancer's progress and steal the joy of the art form. However, self-doubt is something that every dancer experiences at some point in their career. In this blog post, we will discuss some tips that ca...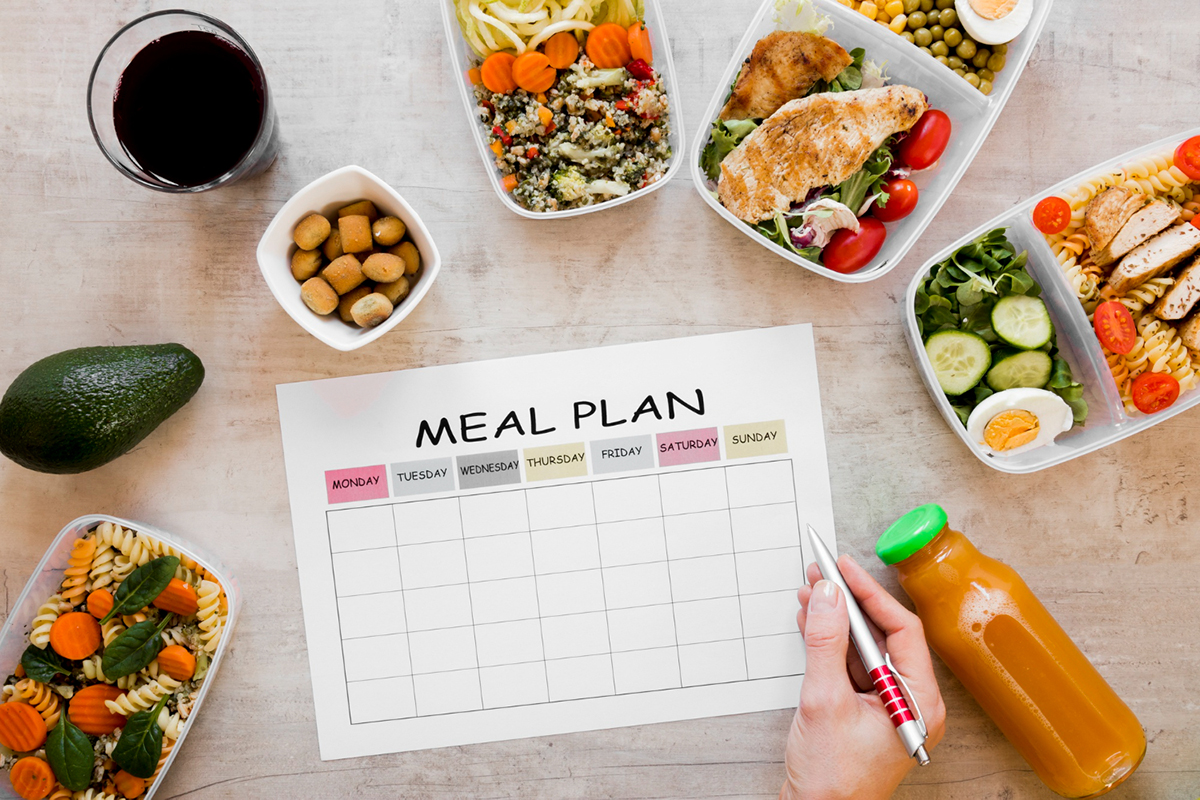 For dancers, preparing for a performance does not only involve physical and mental exercises; it also requires a fuel plan. Eating the right type and amount of food is key to have the energy and stamina you need when you hit the stage. Here are some tips to help you plan your pre-performance fuel plan. Plan your meals ahead of time As a dancer, you are already familiar with schedules and routines. Use that to your advantage and plan your...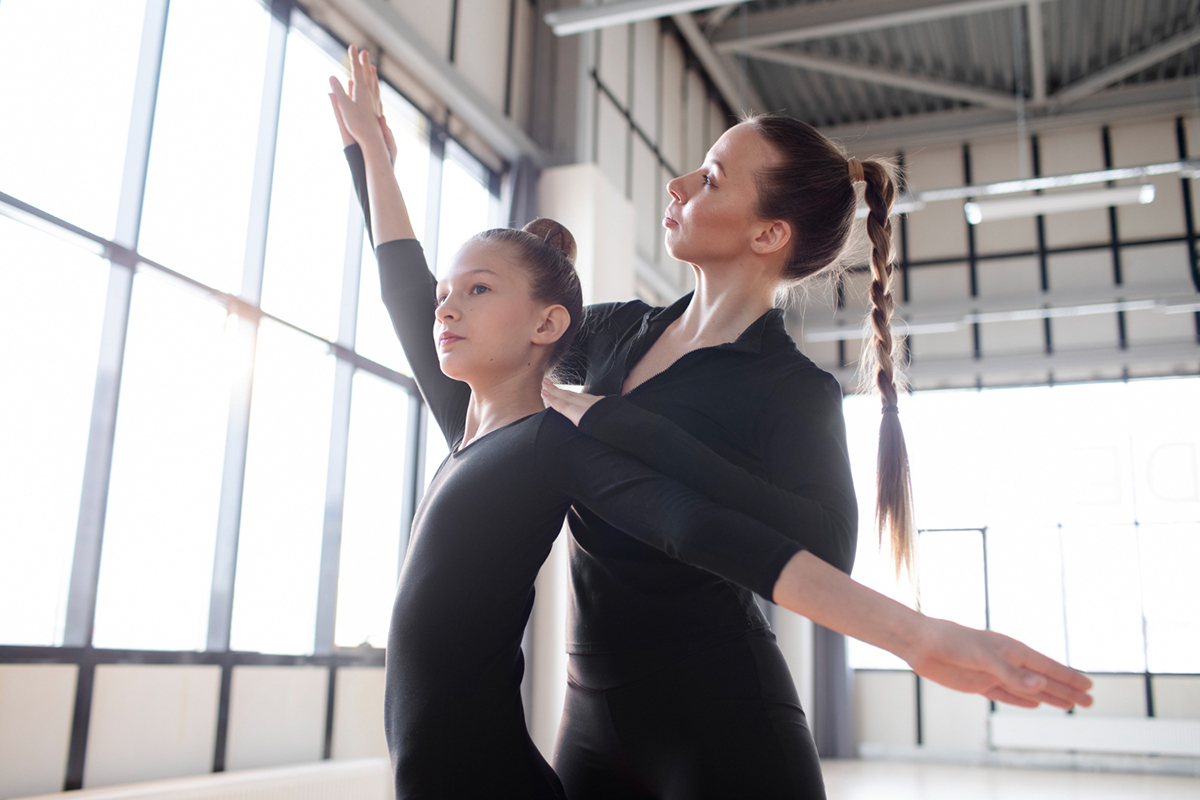 Dancing is not just an art form, it is a passion. As dancers, we often find ourselves lost in the music, swaying to its beats, and twirling to its rhythm. However, pursuing this passion can be exhausting at times. Whether you're a beginner or a seasoned dancer, keeping up with the choreography, practicing for hours, and trying to perfect each move can take a toll on your body and mind. This is where the importance of support comes in. At Turning Pointe in Altamonte Spring...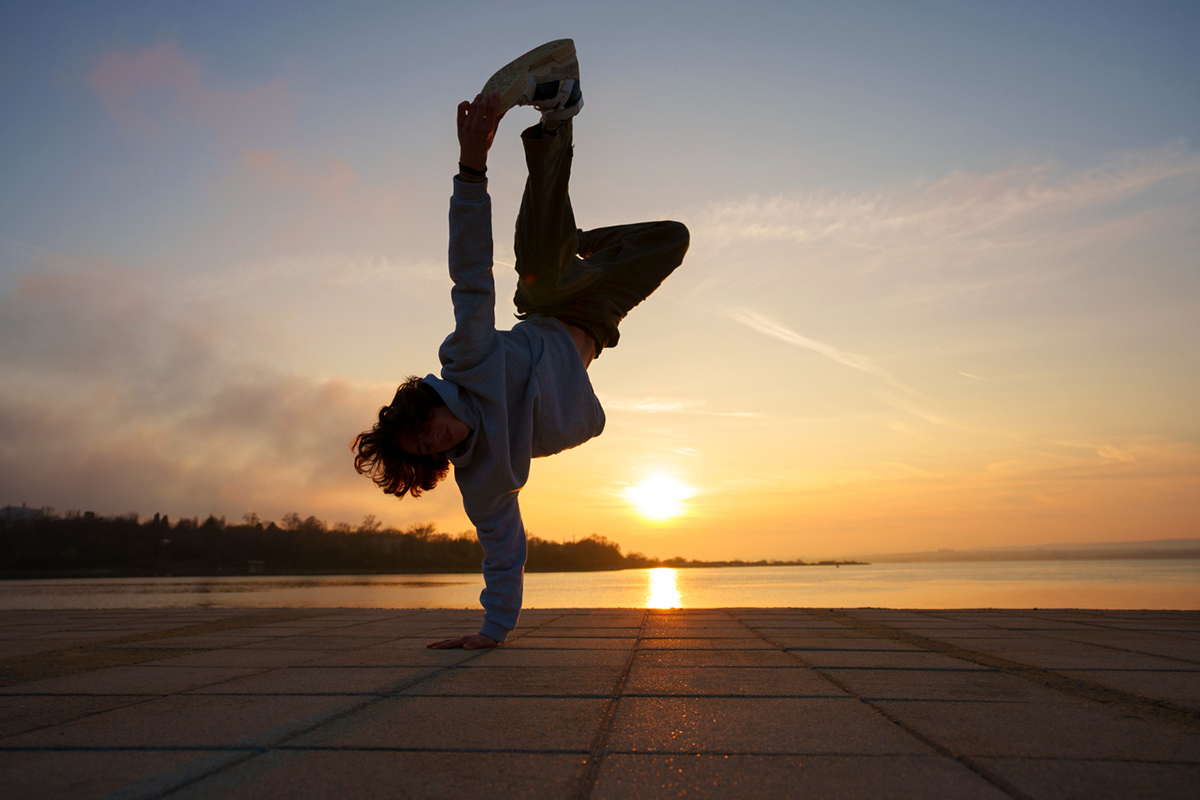 Dancing requires more than just fancy footwork and flawless choreography. It's also about balance. Yes, balance is key to executing moves with grace, fluidity, and precision. Without it, your dance routines could look awkward and clumsy. Luckily, balance is something you can develop and improve through practice and patience. In this blog post, we're sharing tips and techniques to help you achieve balance in dance. Strengthen your core...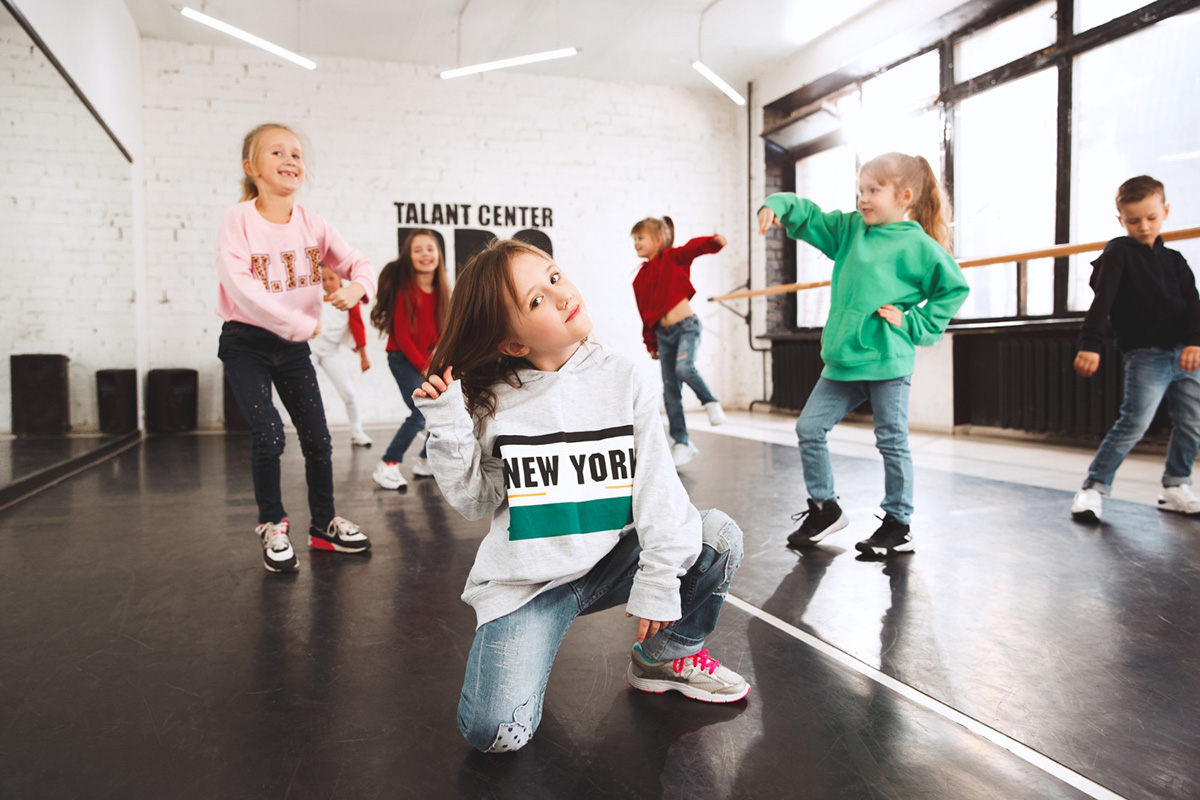 Whether you're a beginner or an experienced dancer, improving your skills can be a daunting task. It takes dedication and hard work to become the best dancer you can be. However, there are some simple tips that can help you fast track your progress. Keep reading to find out how to quickly improve your dance moves. Focus on Quality Over Quantity One of the best ways to improve your dancing is to focus on quality over quantity. This means tha...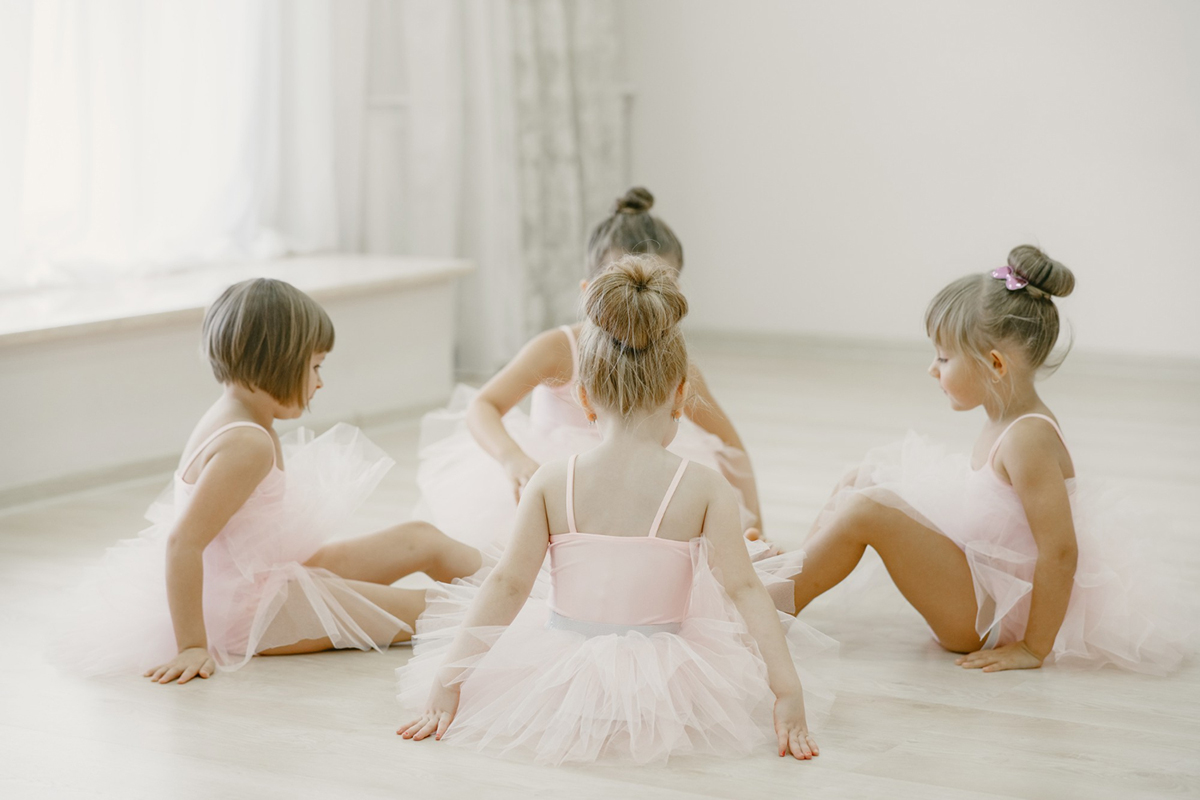 As parents, we want our children to be well-rounded individuals who can handle the challenges life throws their way. An important part of that is teaching mindfulness—or the ability to focus on the present moment without judgment. Incorporating mindfulness into your child's dance classes can help them become more aware of their thoughts and emotions, as well as cultivate a sense of calm. At Turning Pointe Dance Studio in Altamonte Springs, Florida, we strive to ma...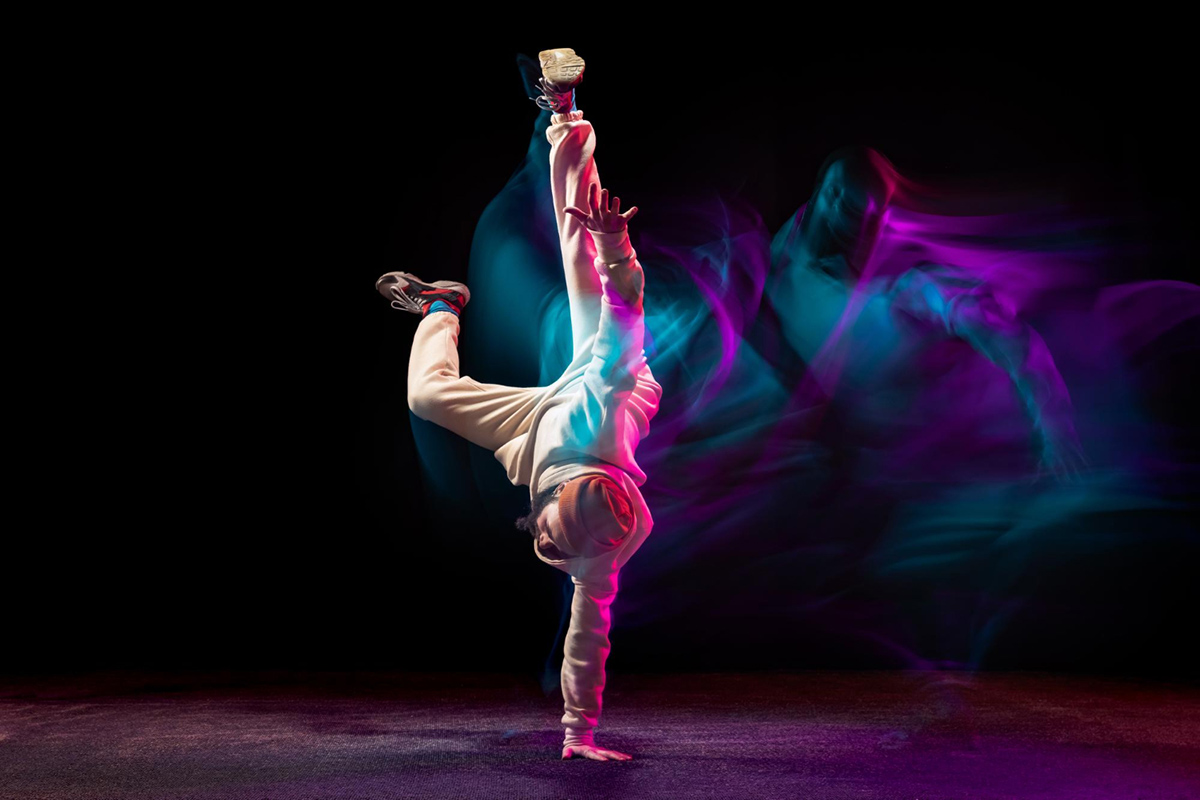 If you are looking for a place to dance in Altamonte Springs, you have come to the right place. In this blog post, we will discuss the different types of dance studios available in Altamonte Springs and the benefits of each one. We will also provide a few tips on how to choose the best studio for you. So, let's dive in! Types of Dance Studios in Altamonte Springs Altamonte Springs offers several different types of dance studios that cater to ...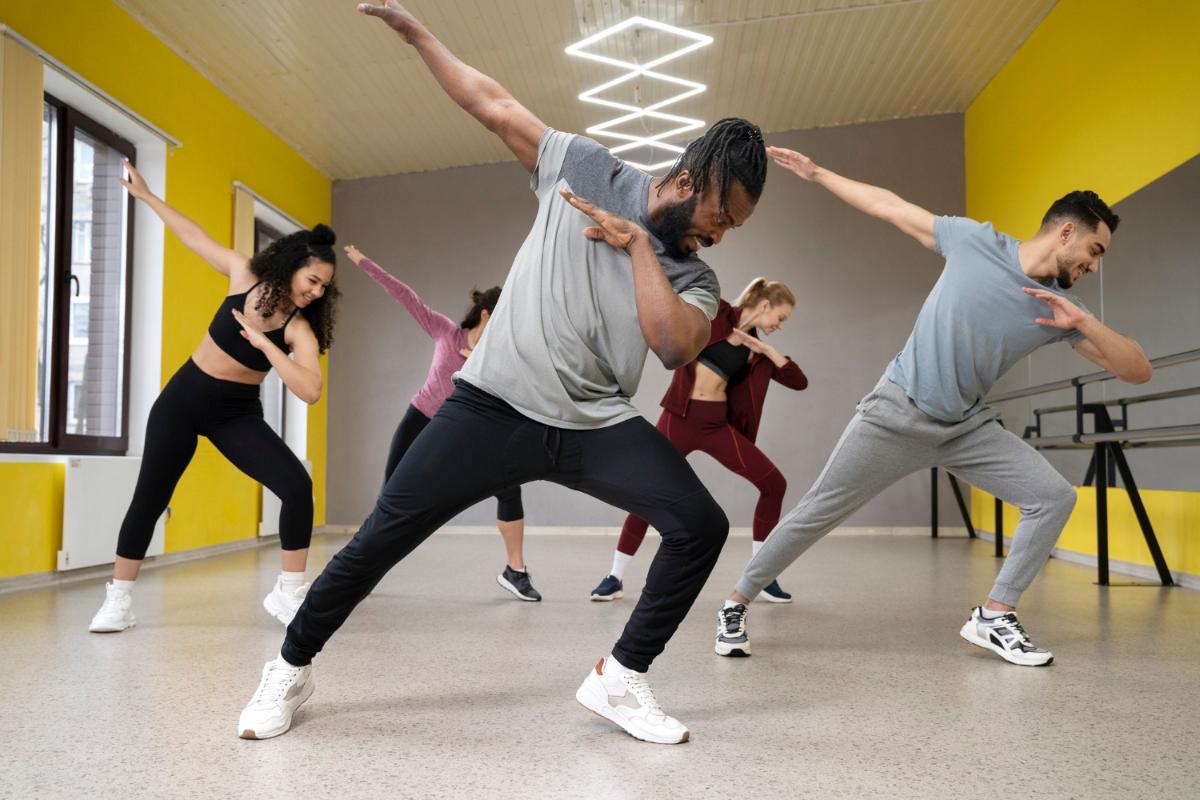 Have you ever thought about what makes somebody a great leader on the dance floor? Did he begin dancing as a toddler? Is he simply a natural? What is it that provides him a look of comfort and effortlessness? Excellent social ballroom dancers, like those who love Country, Latin, and Swing dancing, have put in plenty of time to look so good. Were you aware that you, too, can be one of those fantastic dancers, like the dancers you see at Country bars or Latin dance clubs? You definite...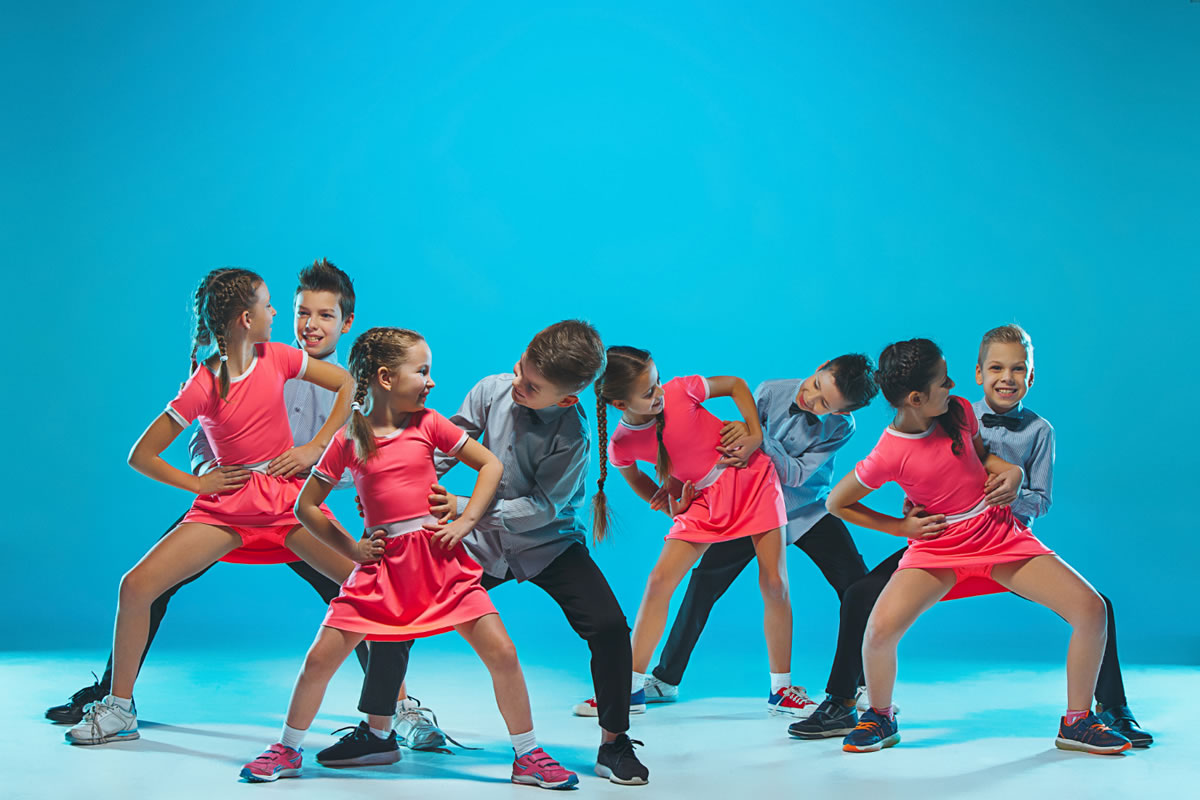 If you have youngsters, you know it's a full-time job keeping them engaged. And, if you don't discover healthy, engrossing, and productive things for them to do, they'll spend way too much time on your couch in front of your big screen or their little screen. Of course, school sports are a good choice, but what about teaching your child there's more out there and that fun doesn't need to involve keeping score? At our dance classes in Altamonte Springs, our youth's danc...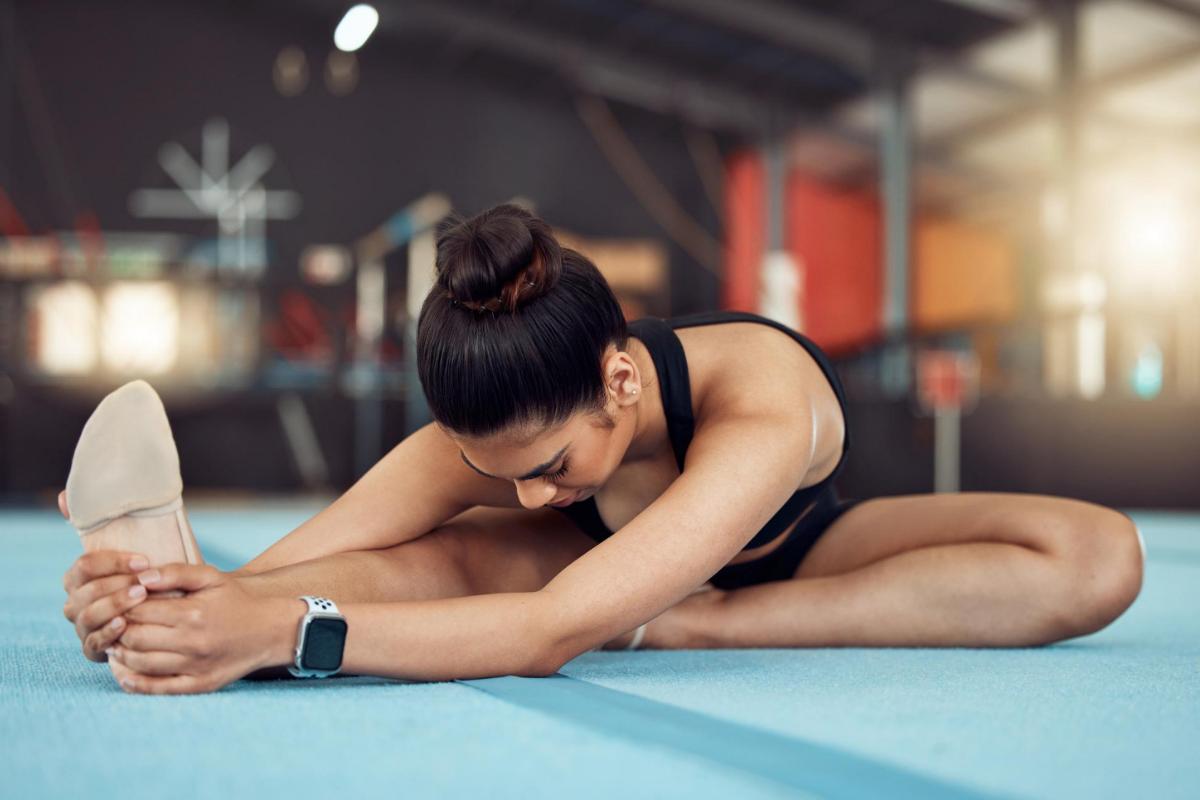 The colder season can supply challenges for every athlete. Whether your sport or training has continued games during these months, or you just need to keep yourself prepared, and in playing shape for the coming season, exercise and working out during the winter can be downright laborious and uncomfortable. There are many reasons conditioning for dance can seem like a burden during winter. First, you often have to deal with all the possible illnesses making their rounds during cooler...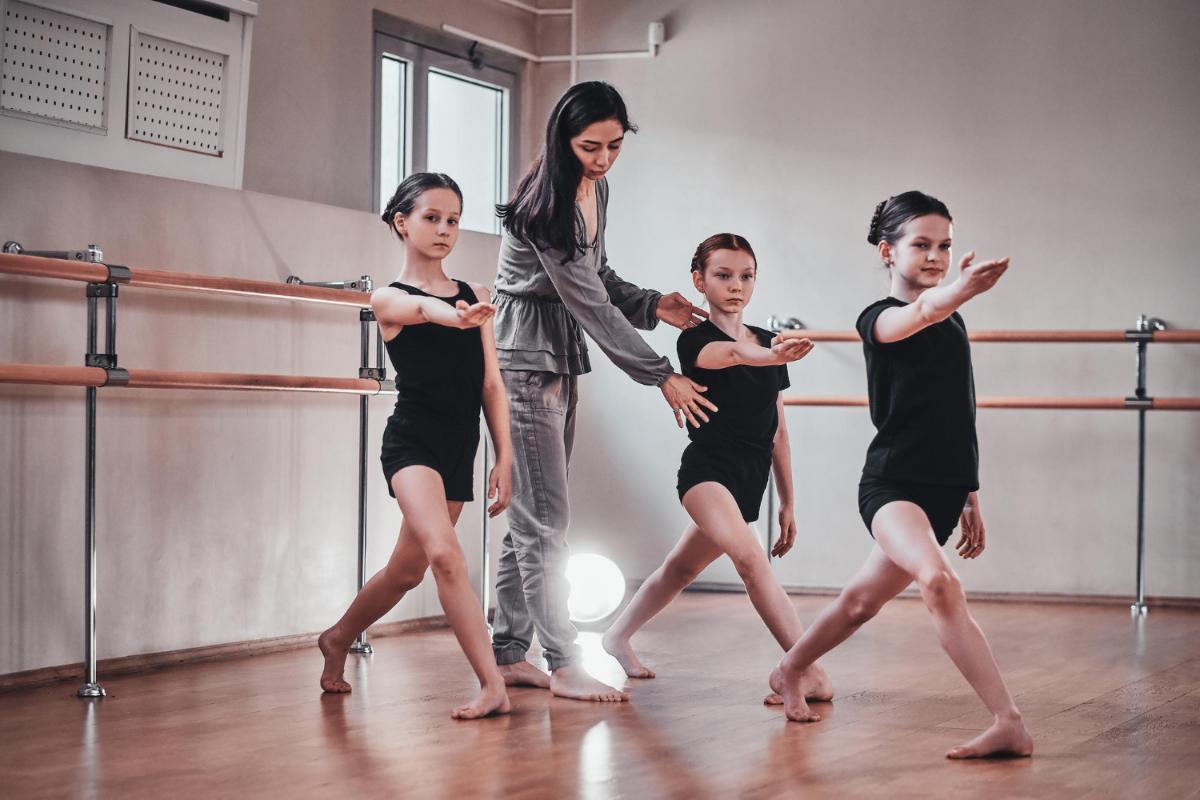 Are you looking for an activity or sport for your child? Do you want your young child to try something new? When you are stuck wondering what types of activities you should let your child try, you should consider dance. At our dance studio in Altamonte Springs, we work with many young dancers to begin their journey with dance. These are just a few of the many reasons why you should consider enrolling your young child in dance class. Gain a Community When you enroll your ...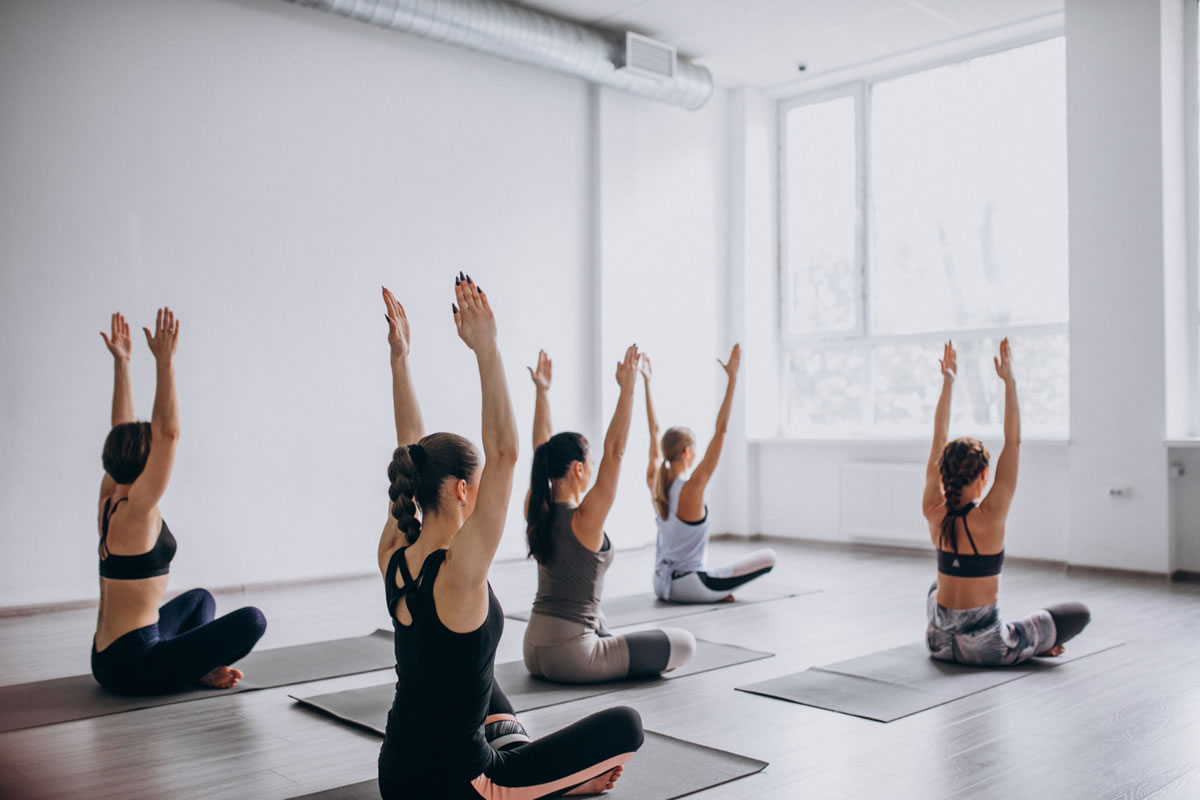 Cross–training might be the missing link for you as a dancer. You may have got your cross–training plan all worked out, but if you don't, no worries, most dancers get lost when it is time for cross–training. Experimentation is required to discover the best way of eating for your demands. This is accurate for cross-training as well. For some dancers, lifting weights is ideal. For others, Pilates or Pilates reformer sessions work best, and for others still, yoga ...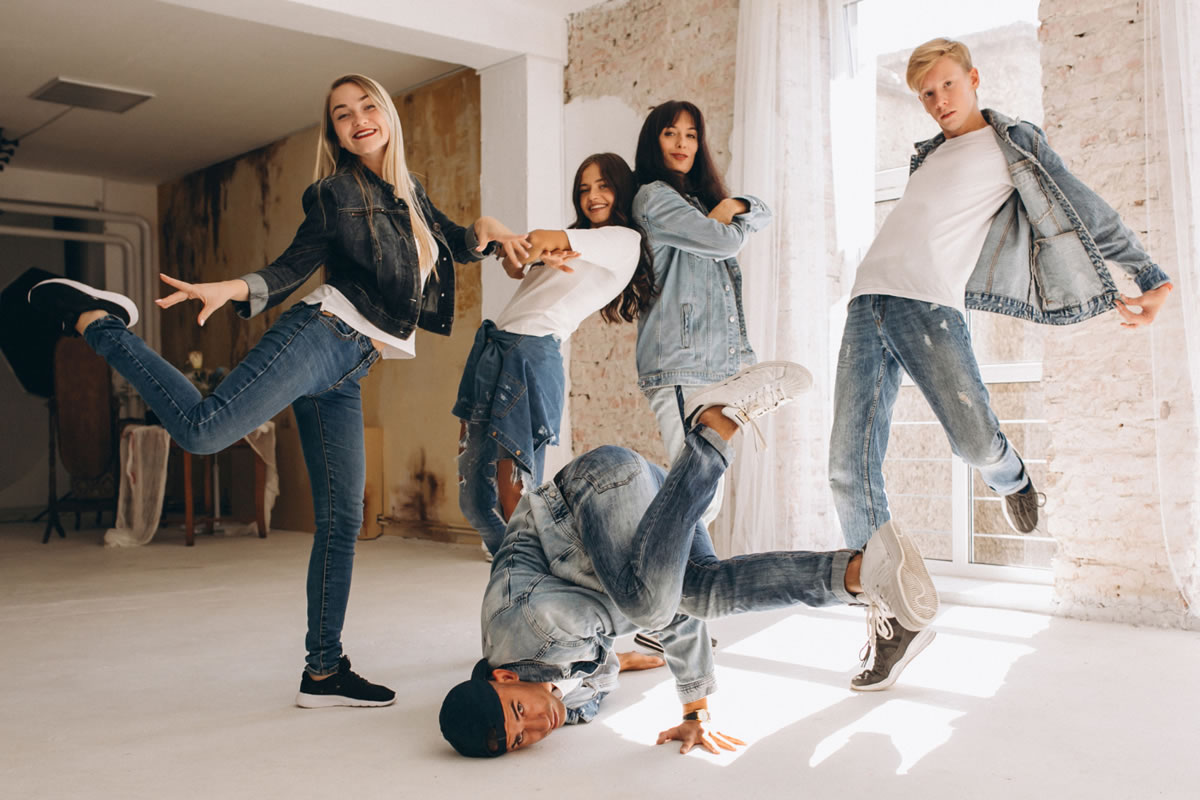 Do you want to find the right dance studio for your young child to start dance class? When choosing a dance studio, the choices can be overwhelming. From choosing the right studio, to matching your schedule, to finding the right dance style, you need to make many choices that can be difficult when you dedicate time and money to learning a new skill. By choosing the right dance studio in Altamonte Springs, you can feel comfortable in a new space and focus on your dancing. These are a few quali...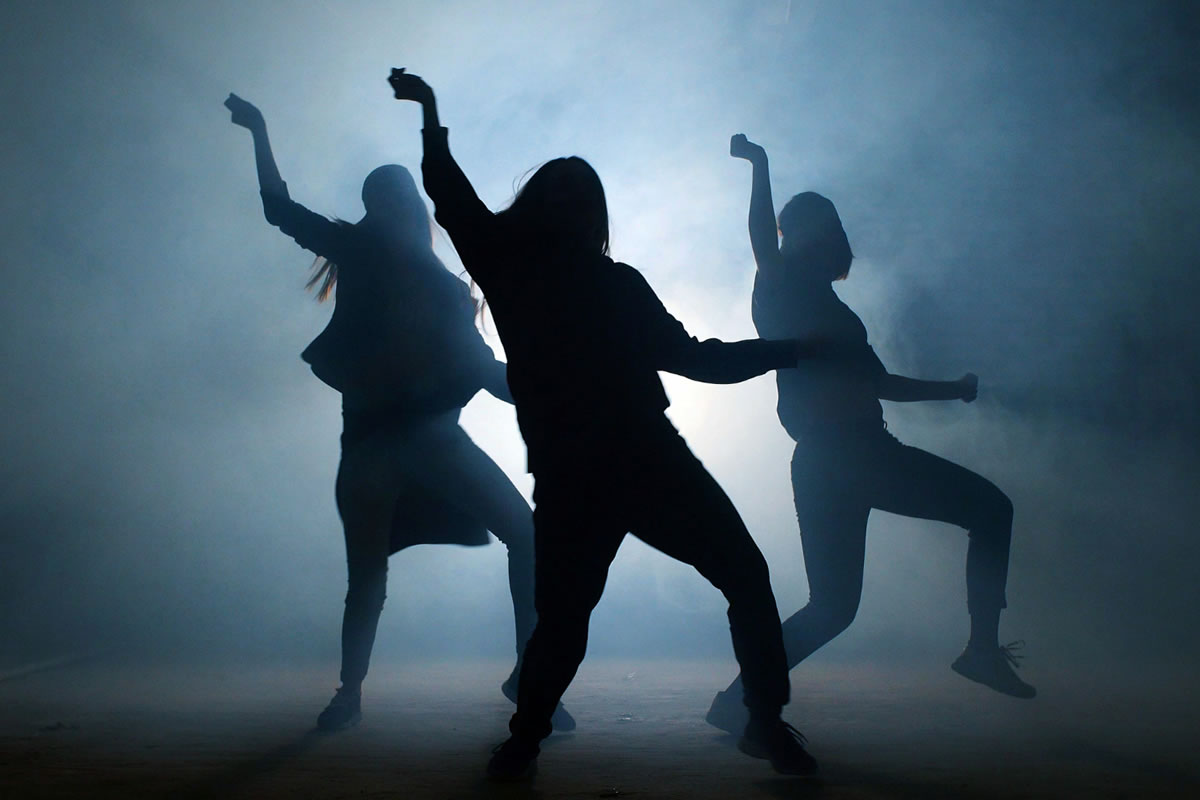 Most people do not realize that the skills they learn as a dancer will apply to so many other areas of their lives, especially in the realm of achieving goals. So, experts from our dance classes in Altamonte Springs offer these reasons dancers are likely to be successful in their future. You can also use these qualities to assist you in achieving anything you're aiming for in your life: They are tenacious They attempt new things, understanding they may fail the first...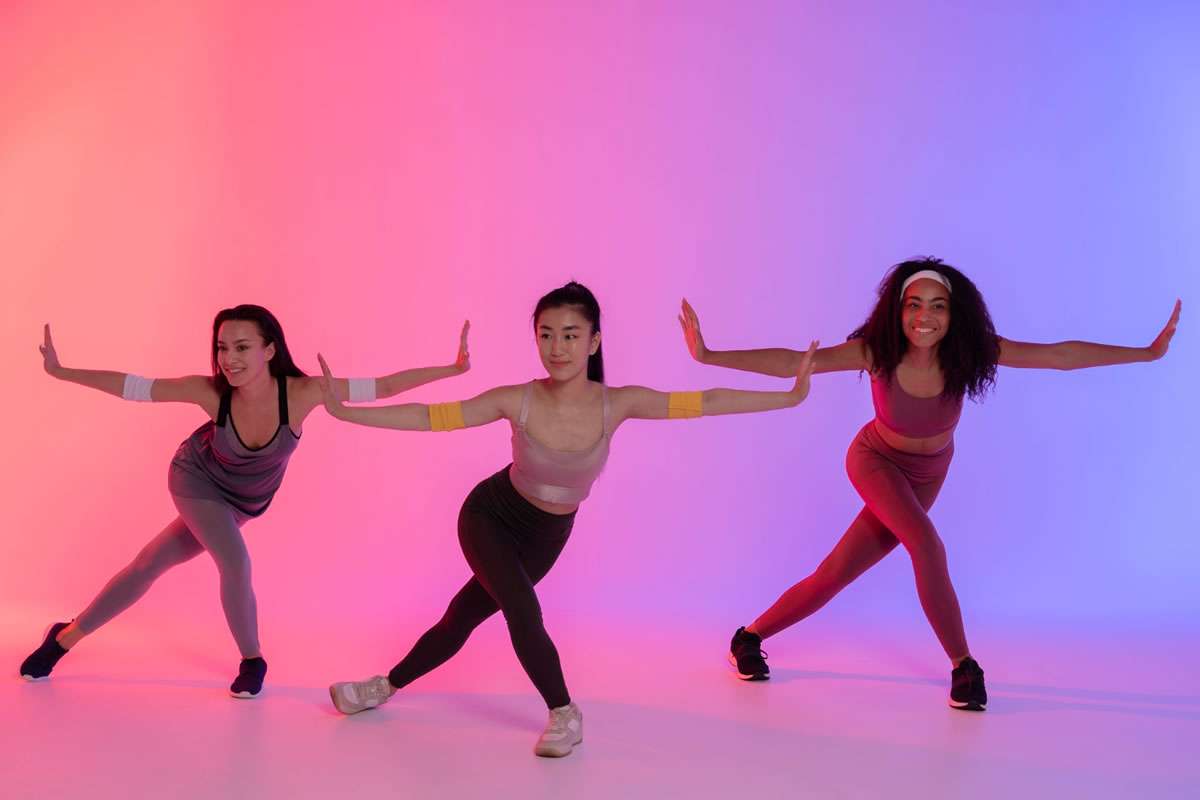 As dance enthusiasts can testify, attending a dance performance can be a truly refreshing experience. From the dancers' flexibility and cadence to the grand costumes and fascinating music, dance productions have a vast allure with plenty to present to those of diverse tastes. But despite the visual "wow" factor, we asked ourselves why dance is limited to a spectator sport for non-professionals who appreciate the art form? Undoubtedly there are many advantages to individuals part...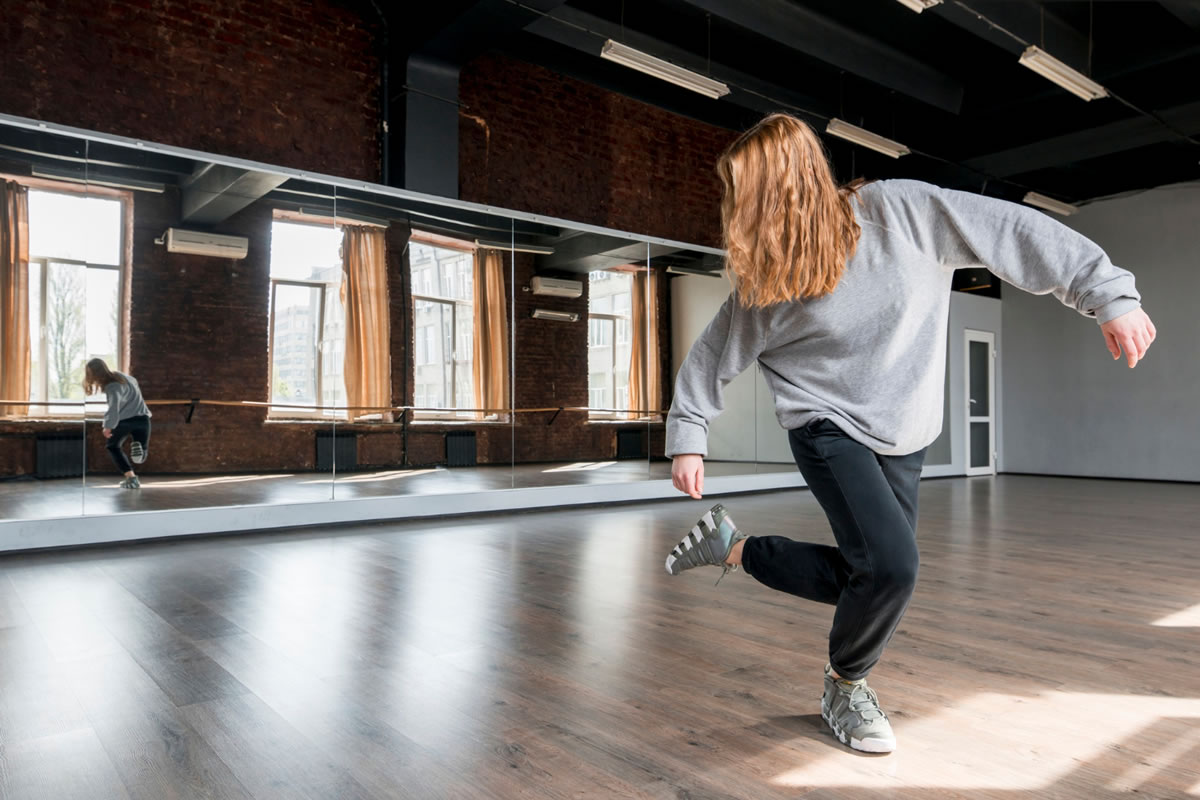 Like most things in life, you have choices when determining what you want. There are alternatives for where to grocery shop, where to purchase a car, and who to employ to paint your restroom. Obtaining a few estimates, visiting a few shops, and uncovering the right people to do business with is time well expended to guarantee the fairest value and the most suitable experience for your time and money. Now that your daughter or son wants to dance, uncovering the proper dance studio is just as c...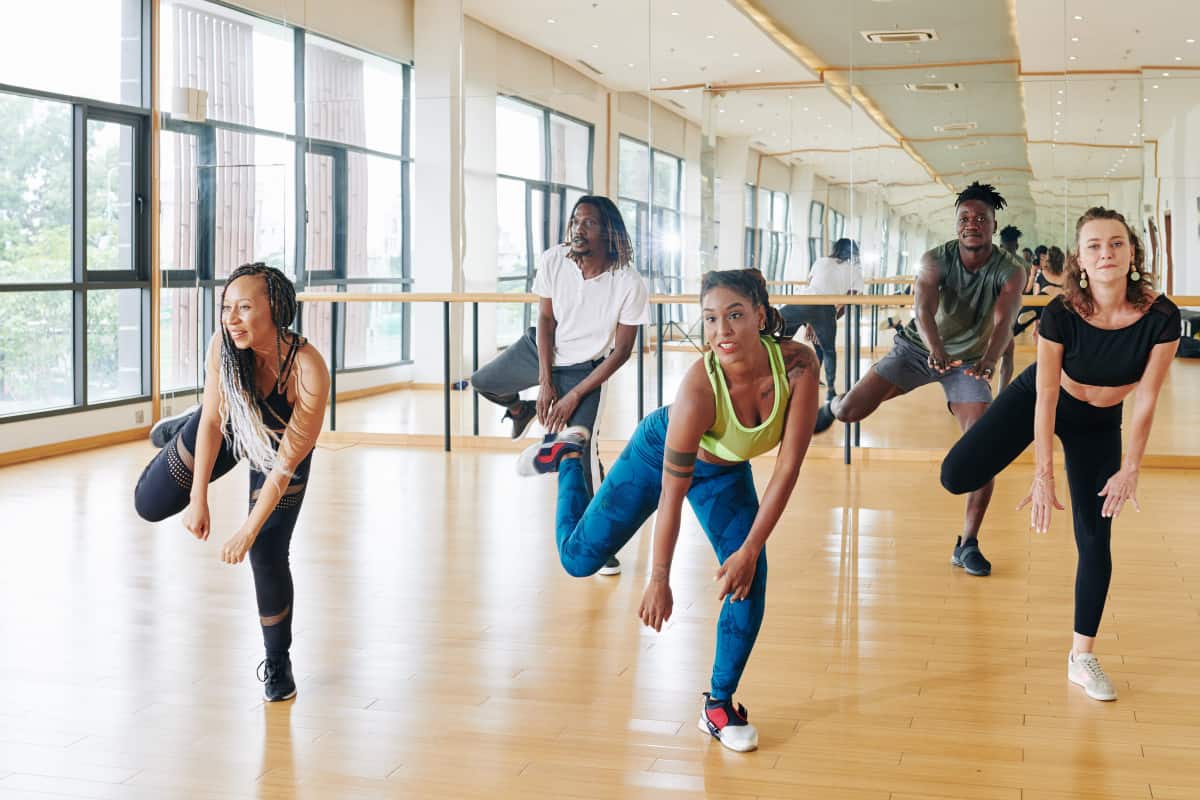 If you decide to take your first dance classes in Altamonte Springs, we are so thrilled for you! Dance is a journey to explore your emotions, body, and creativity in a fun, unique environment. Here are some things you need to know before your first class: Find the perfect outfit Dance is not just about looking good; it is about feeling good. Therefore, it is essential to wear something comfortable that elicits feelings of confidence. Try on your outfit before you buy it ...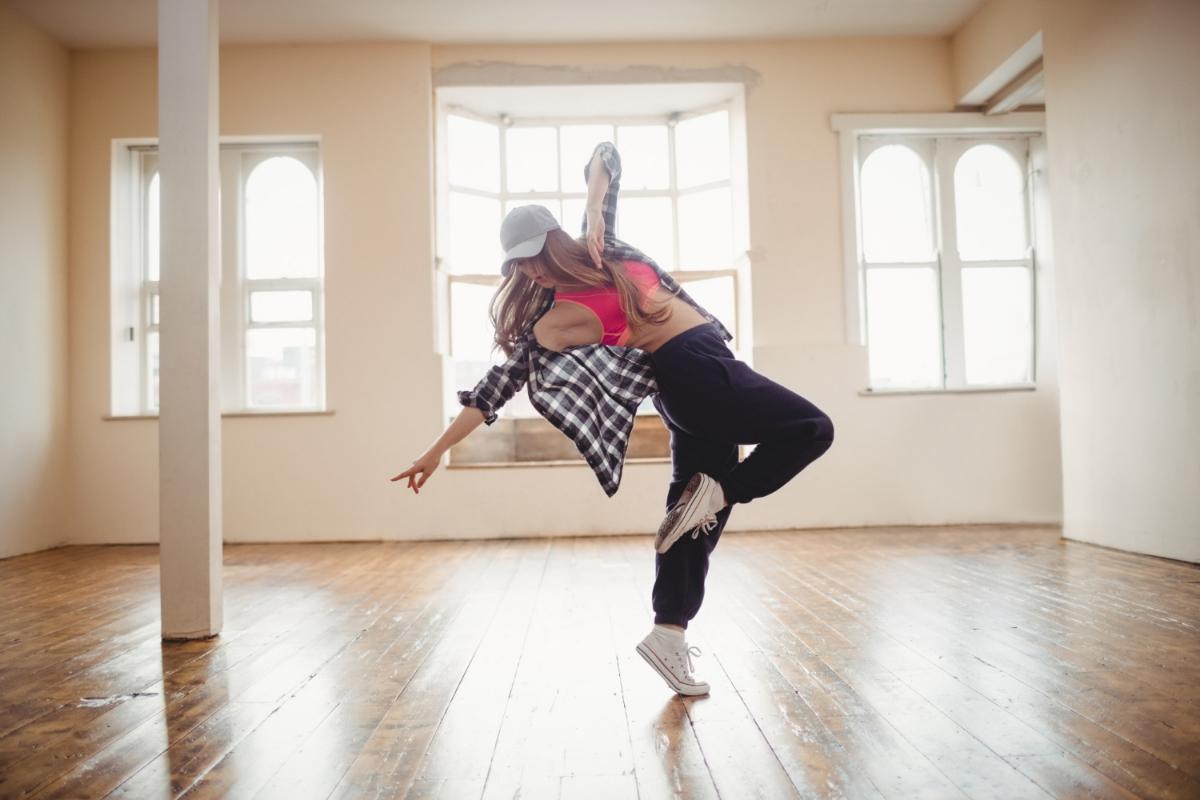 Choosing the proper dance studio for your child can be challenging. There are essential things to consider before committing. Experts offer the following tips for finding a dance studio to fit your child's needs: Instructors Any studio is only as good as its faculty, and different classes will have diverse teachers for the best results possible. While choosing a company involving professional performances usually guarantees that a teacher has technical ability, it do...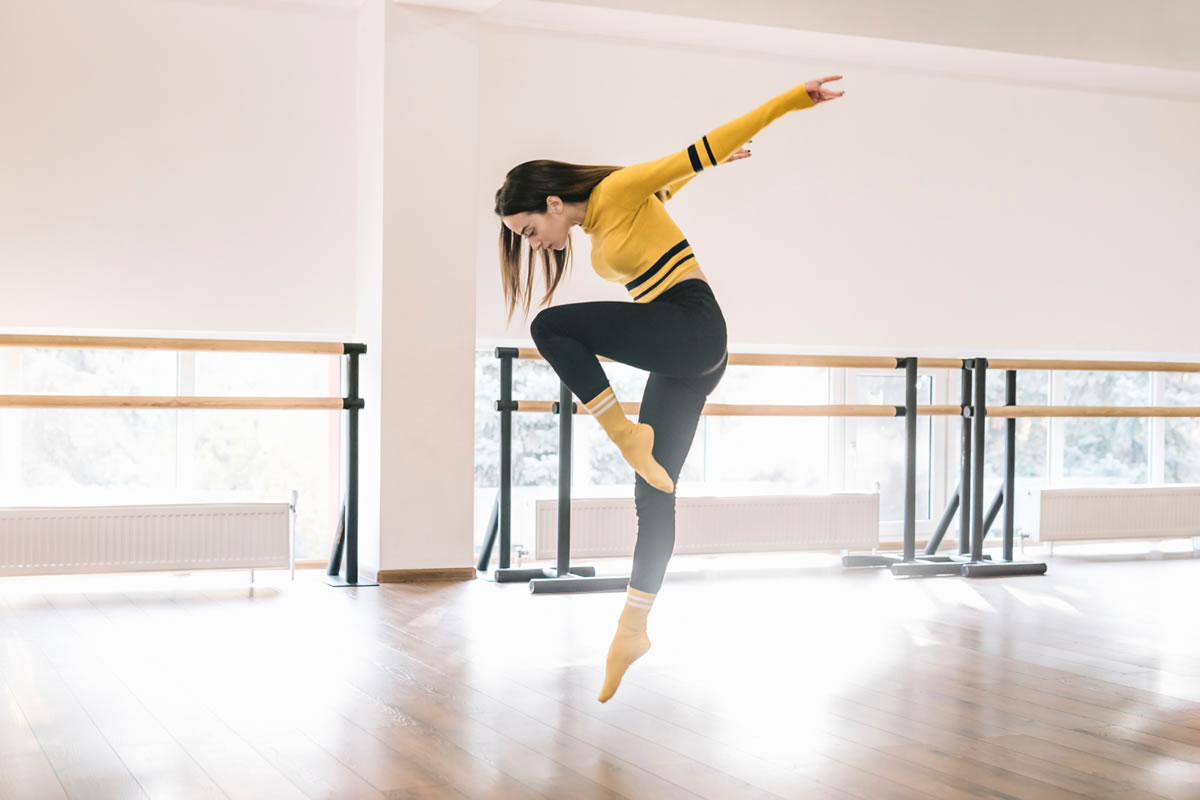 If you have been considering dance lessons, you are not alone. More people are taking dance classes than ever with the rise of TV shows like Dancing With The Stars and Bring It. As a result, the dance industry makes more than 2.1 billion dollars in annual revenue. It's never too late to learn to dance, whether you have always had two left feet or you used to dance when you were little. Experts offer the following reasons to consider taking dance classes in Altamonte Springs. We...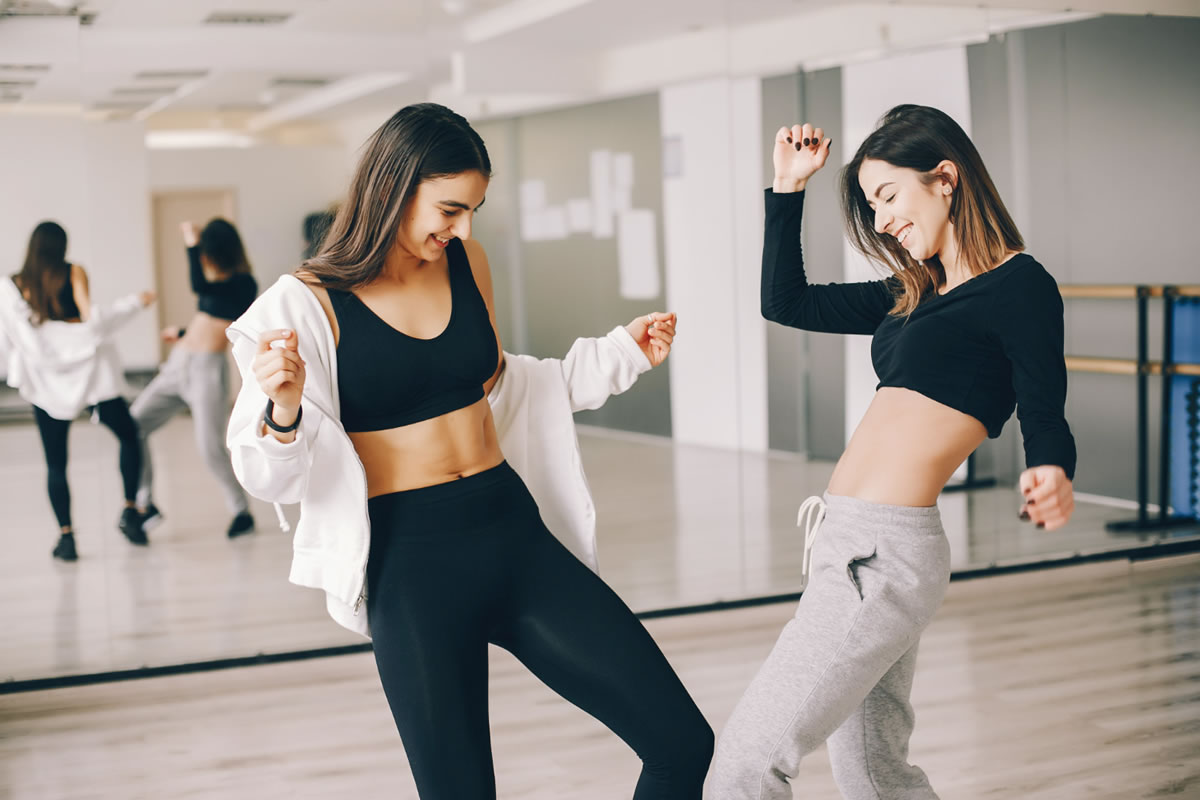 If going to the gym seems like a second job, and you just want to have a little bit more fun in your life, you might consider joining a dance studio and letting go of your gym membership. Training in dance as a competitor or for pleasure is often the same intense workout level as one that you can get from a gym. Experts at our dance studio in Altamonte Springs offer these reasons to trade your gym membership for dance lessons. Work your body. Dancing is not just a form o...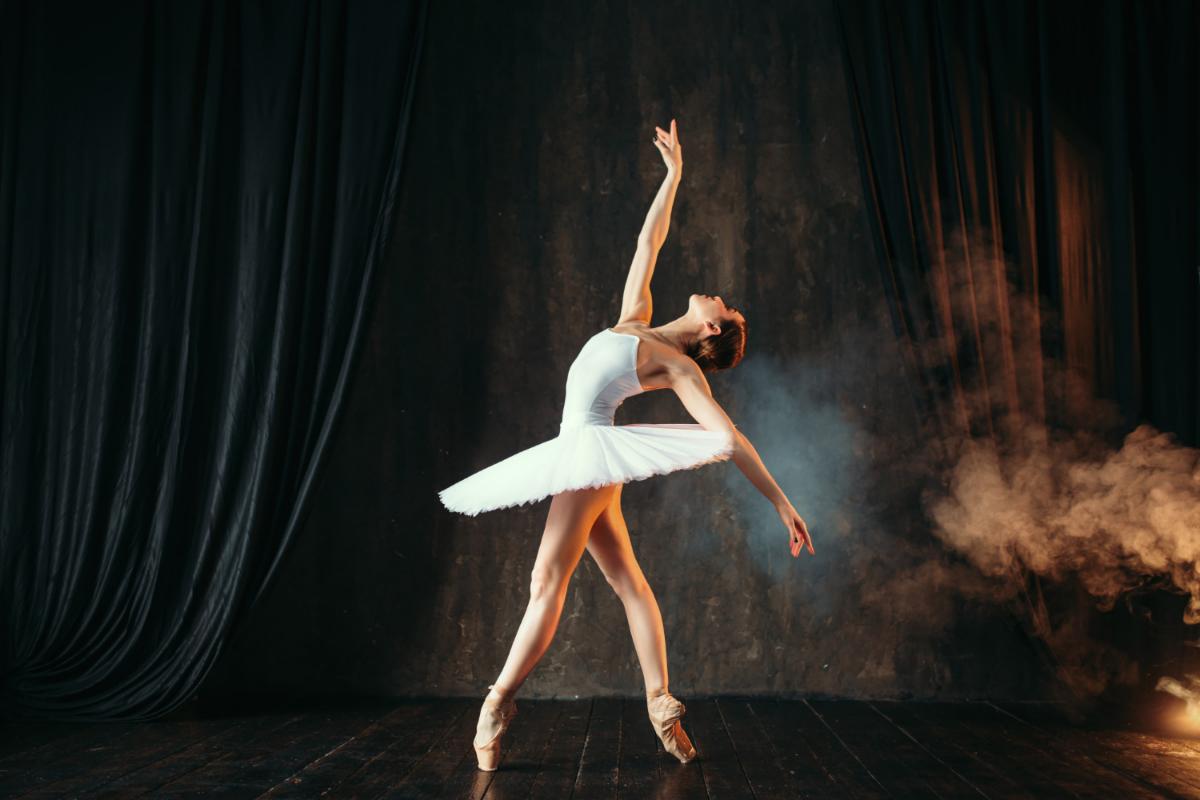 Dance is an art form that has long been celebrated in cultures across the globe. Today, the dance industry continues to grow and change in exciting ways despite the impact of a global pandemic. As a result, the number of dance studios in the U.S. continues to rise. While that might mean more competition, it's great news overall for everyone in the dance industry. More access to studios means more people are drawn to dance classes in Altamonte Springs and all of the benefits they have to o...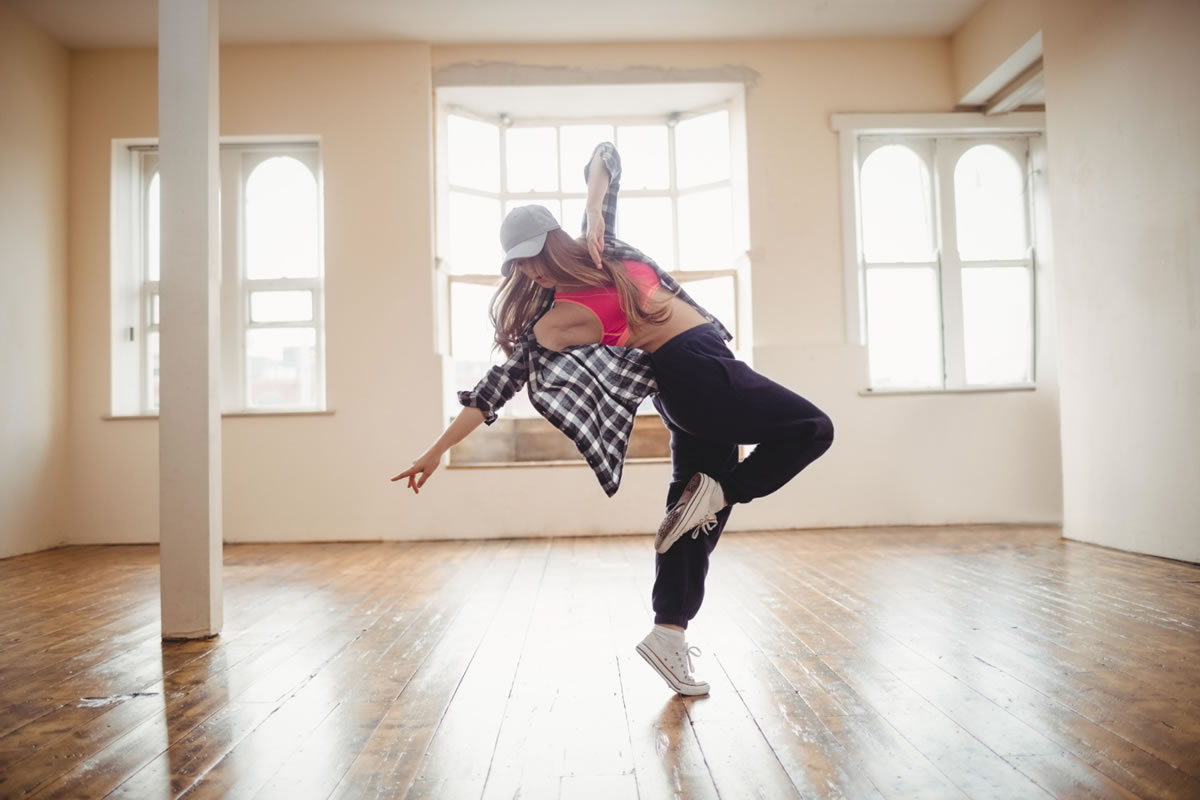 Do you ever wonder how dancing affects the brain in the long term? The short-term effects of dancing on the brain are very different than the long-term effects. Short-term effects of dancing on the mind include better mood and satisfaction, while long-term effects are more related to discipline and memory. Our dance studio in Altamonte Springs is proud to foster these positive benefits into our dancers' lives.Dance is an elite form of exercise because not only does it burn calories and bu...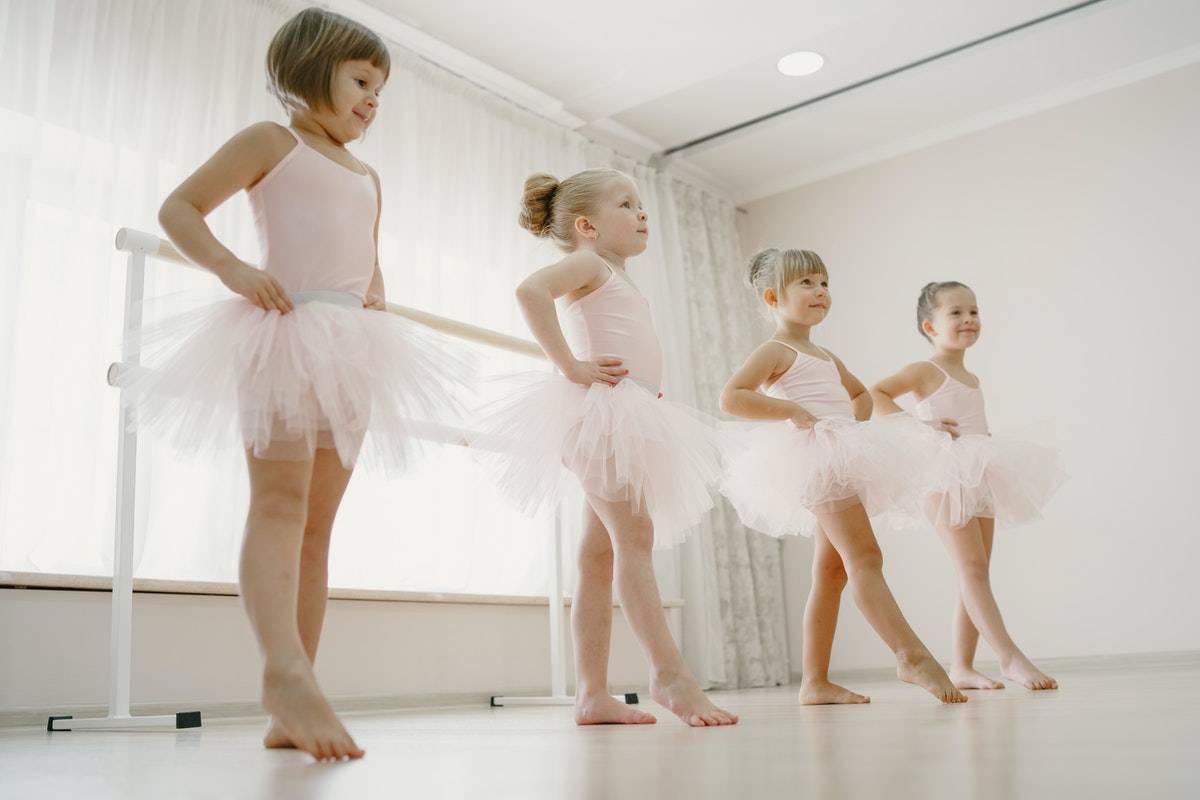 Have you recently enrolled your child in dance class? Is your young dancer excited to take on these new lessons and learn how to express themselves through movement? Dance provides a positive outlet for your children to learn self-expression, implement an exercise regimen, and have fun as they learn. When you enroll in our dance classes in Altamonte Springs, you will want to do a few things to prepare. This includes getting the right uniform and gear to have success in...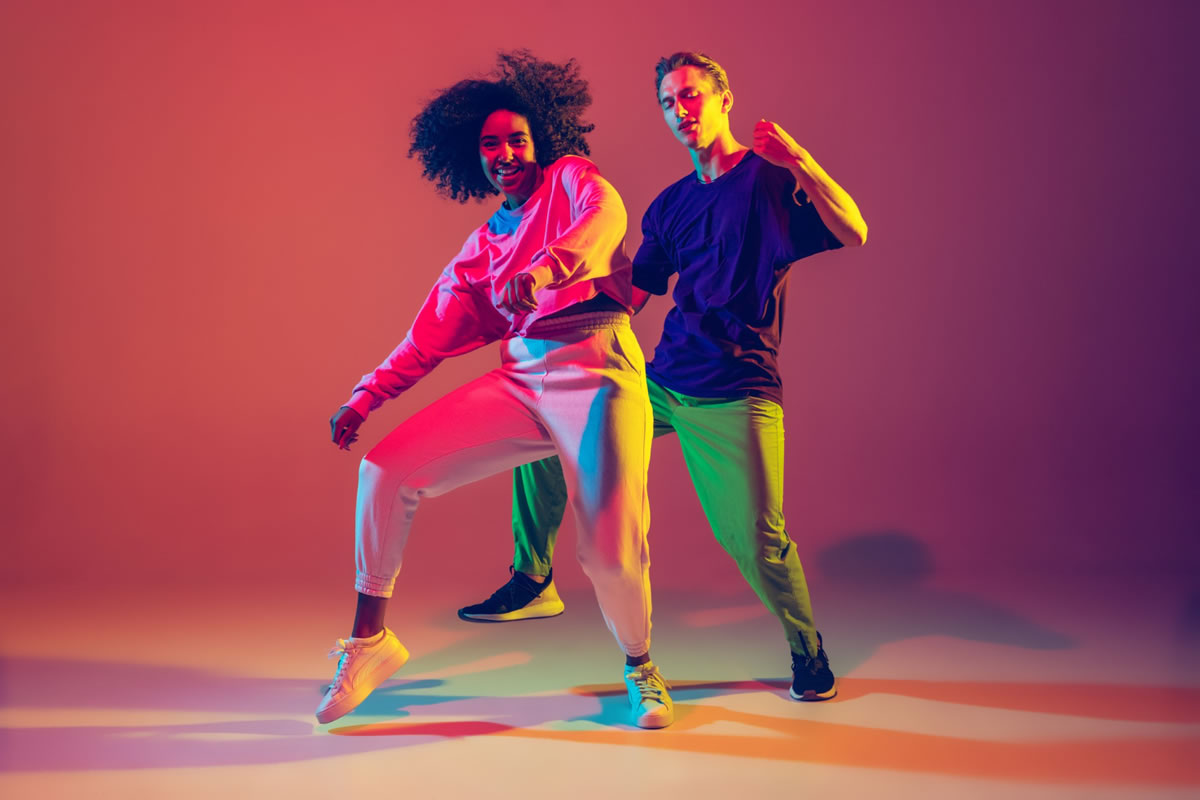 Many of our young dancers learn a positive self-image at a young age. When you dance, you connect your mind and body, which is a skill that can keep you grounded as you grow and change. This connection also develops your self-confidence. Confidence is one of the most vital ingredients for living a fulfilling and happy lifestyle, and our dancers are taught these skills from day one in our dance classes in Altamonte Springs. There are many ways that confidence can affect...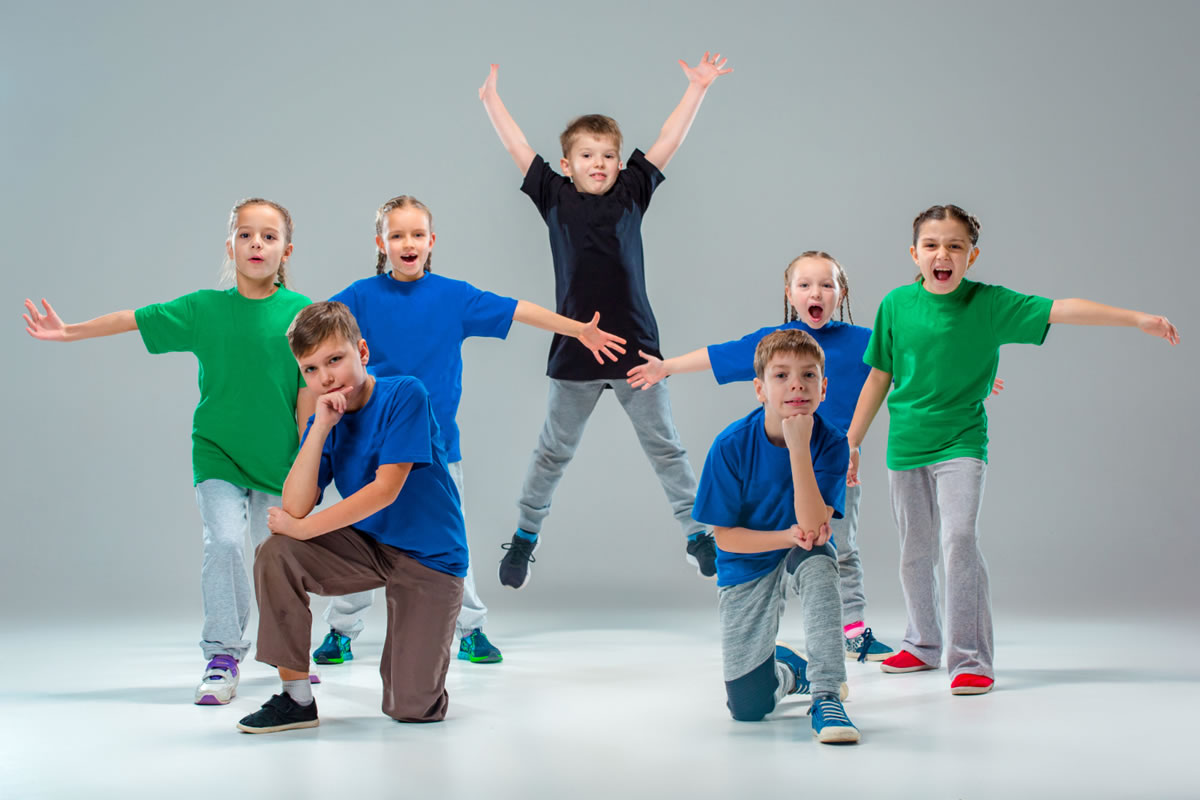 Are you wondering what activity you should get your young children involved in? When you have young children, you likely want to provide them with many opportunities for activity, socialization, development, and just fun. Dance is a perfect class for them to take to learn all the skills they need in early development. At our dance studio in Altamonte Springs, we offer many young children the right classes with teachers who keep them engaged and excited about their dancing sk...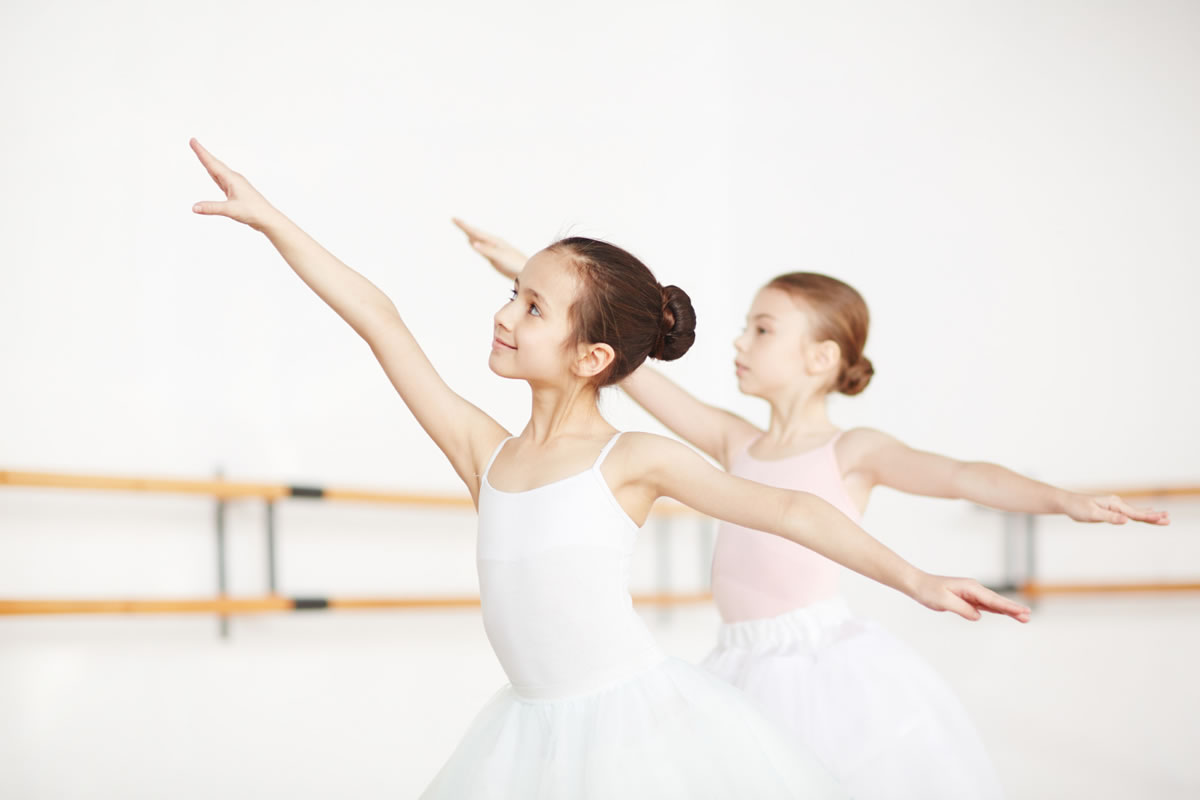 Many people think of ballet as being dainty, soft, and delicate. While the dancers may appear that way as their shuffle across the stage, they are persistent, dedicated, and strong athletes. Ballet is actually one of the more regimented and technical of all the dance styles offered at our dance classes in Altamonte Springs. If you are looking to take up ballet, you will want to be prepared and knowledge about this style of dance. These are a few things you should know ...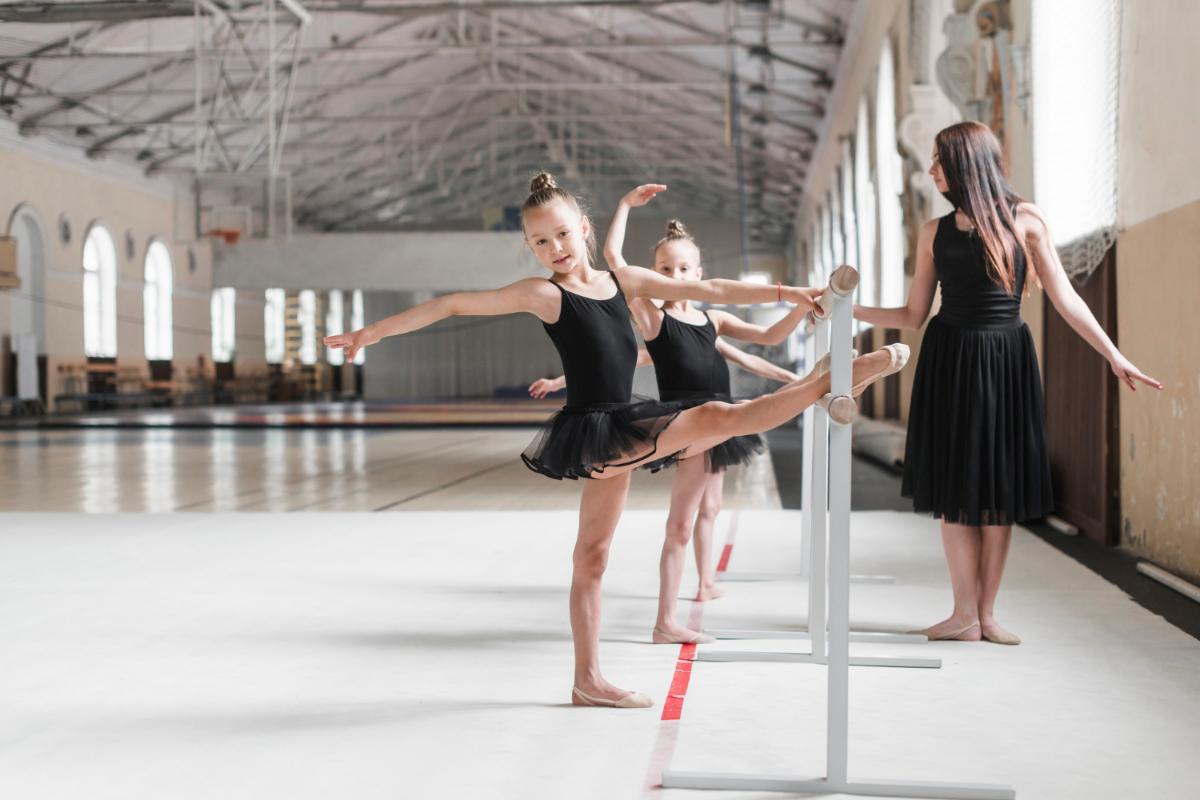 Are you looking for ways to keep your children engaged and active all summer long? When school is out, you may struggle to keep your kids busy with healthy activities all day long. Here are a few ideas that you can try to keep them in healthy activities this summer. Limit Screen Time During the summer months, take some extra steps to limit your kids' screen time. It can be easy to spend many of hours watching TV or videos online for hours or playing...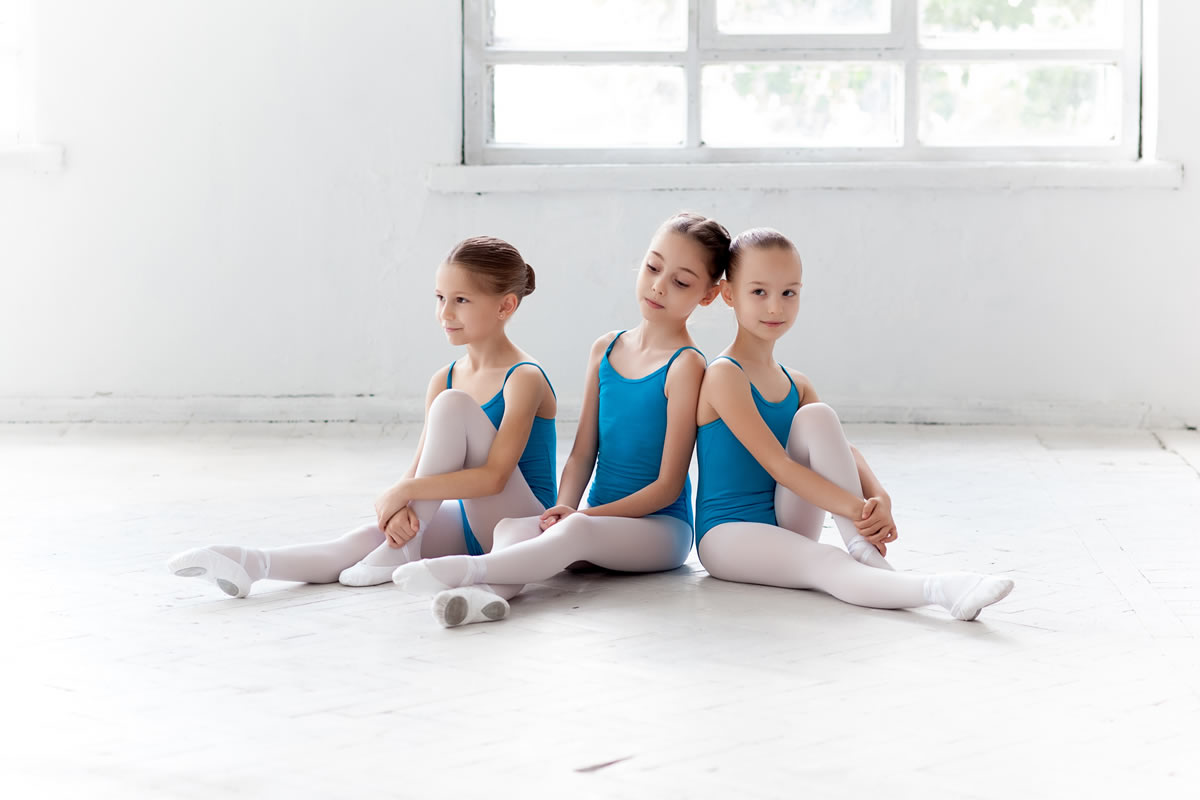 Are you looking for the perfect summer activity to fill your child's schedule? Do you want to teach your child social skills, patience, and confidence all in the same class? Many people assume that ballet is a slow-paced sport, but it requires extreme focus, concentration, and technique to perform many maneuvers. Because of its engaging techniques and enjoyable dance moves, it is beneficial for many young dancers. There are a few great reasons why you should consid...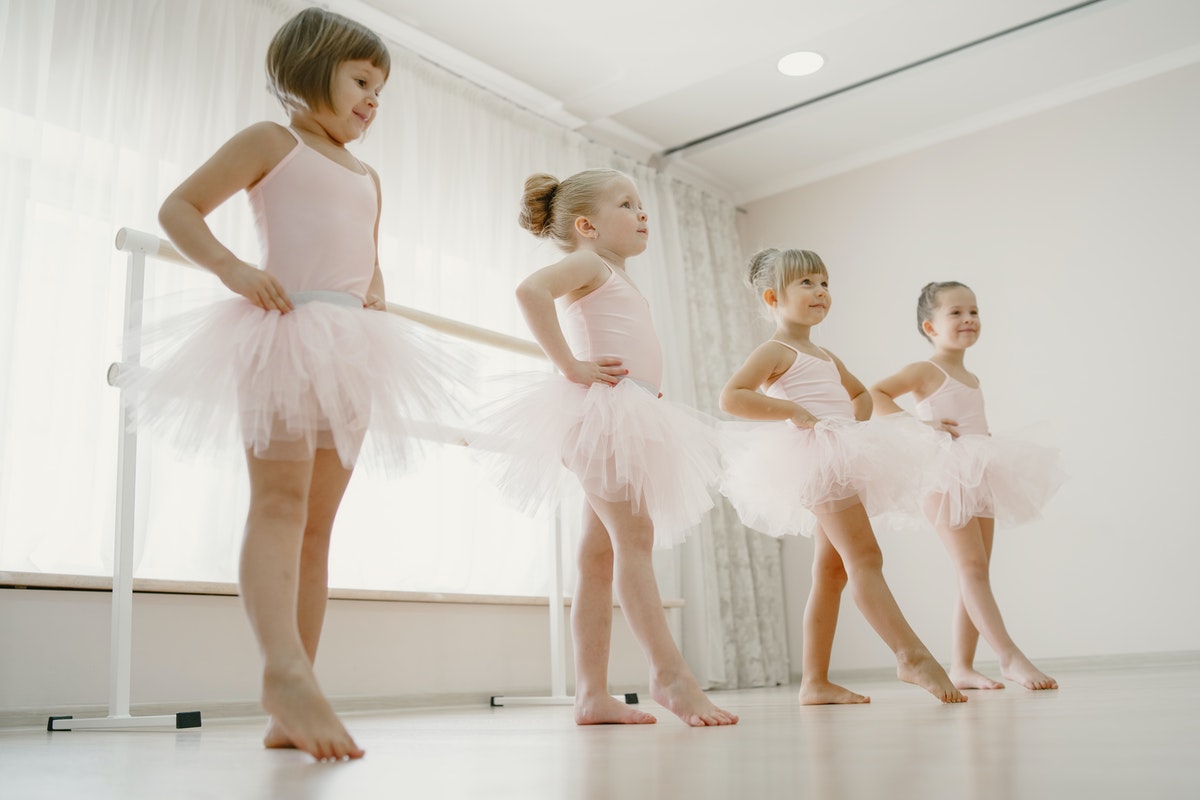 Are you looking to keep your child entertained during their summer break? Does your child love to express their creativity and movement? When you are looking for a summer activity that will suit your energized and creative child, you should consider taking up dance class. Our dance classes in Altamonte Springs offer young dancers a chance to meet new friends, stay social, and enjoy the community even though school is out for the summer. There are a few great reasons yo...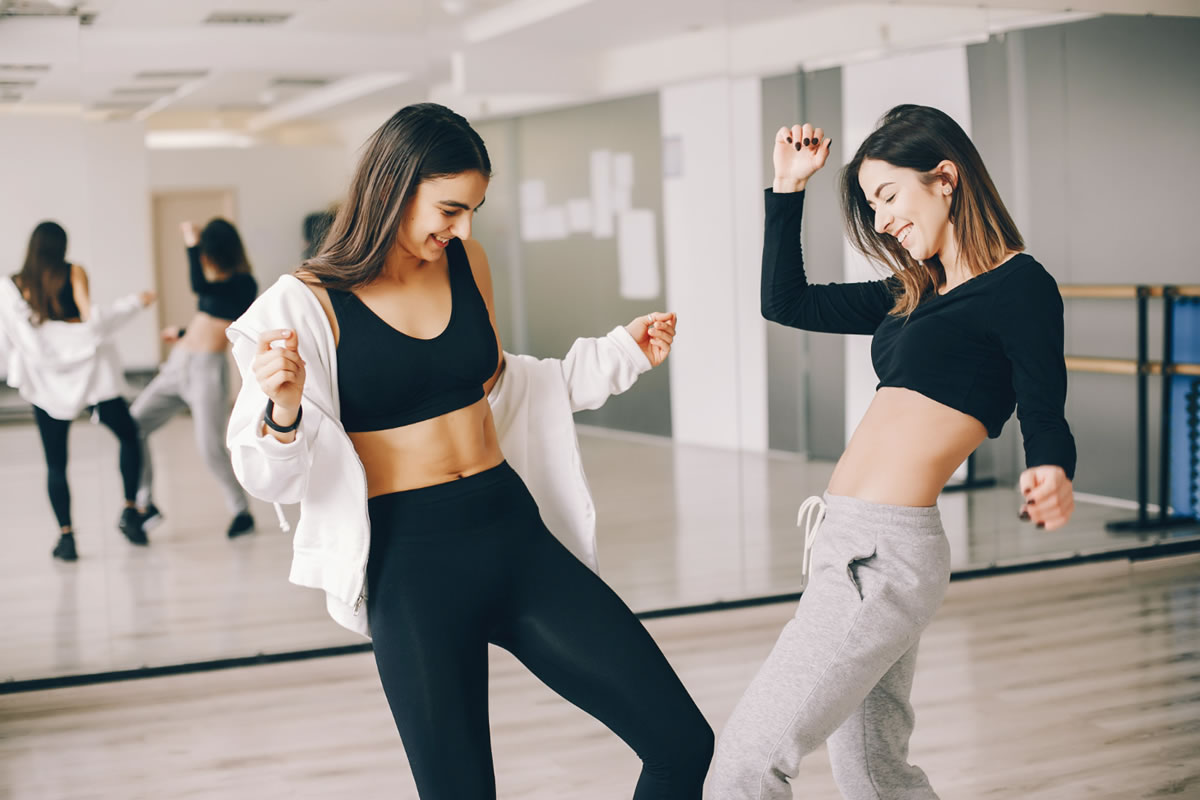 Dancing is a great way to express yourself, as it teaches you movements that can reflect your inner emotions and your overall feelings. When you are in dance classes in Altamonte Springs, you learn how to positively express your emotions, how to express yourself, and how to gain insight into your own mind-body connection. Not only does this constant exercise and regimented physical activity have positive aspects on your physical health, but it also positively impacts your mental h...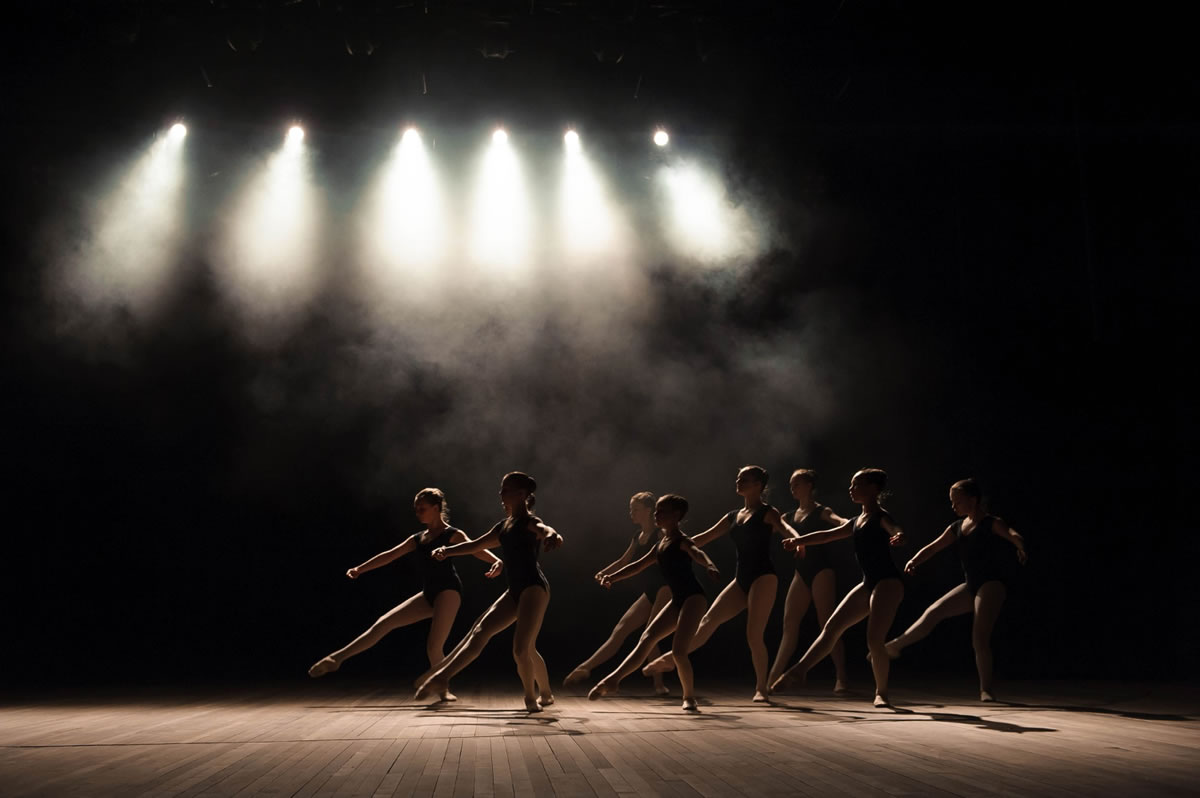 Has your child been expressing interest in competitive dancing? Do you wonder if competitive dancing is a good fit for your young dancer? When you are enrolled at a quality dance studio in Altamonte Springs, you will have access to many different styles of dance and multiple classes to find the right fit for you. Many of our dancers also choose to take on competitive dancing to strengthen their skills and perfect the technical aspects of dancing. There are a few great ...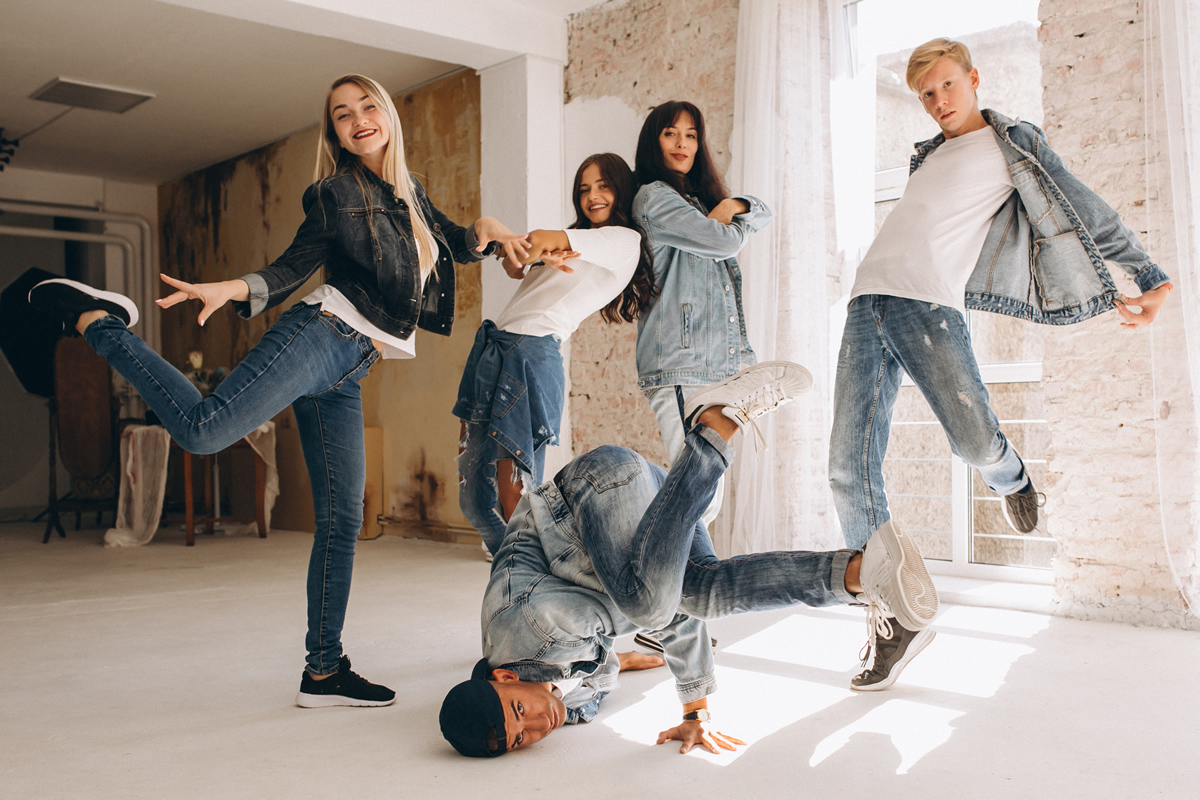 Are you wondering if you are cut out to become a dancer? Do you find yourself frequently falling and having a hard time getting back up? Building confidence in your dance skills will take time. Beginners need to give themselves grace until they become comfortable with the skills, technical movements, and choreography. The more time you dedicate to practicing your dances in our dance classes in Altamonte Springs, the more you will learn and grow as a dancer. There...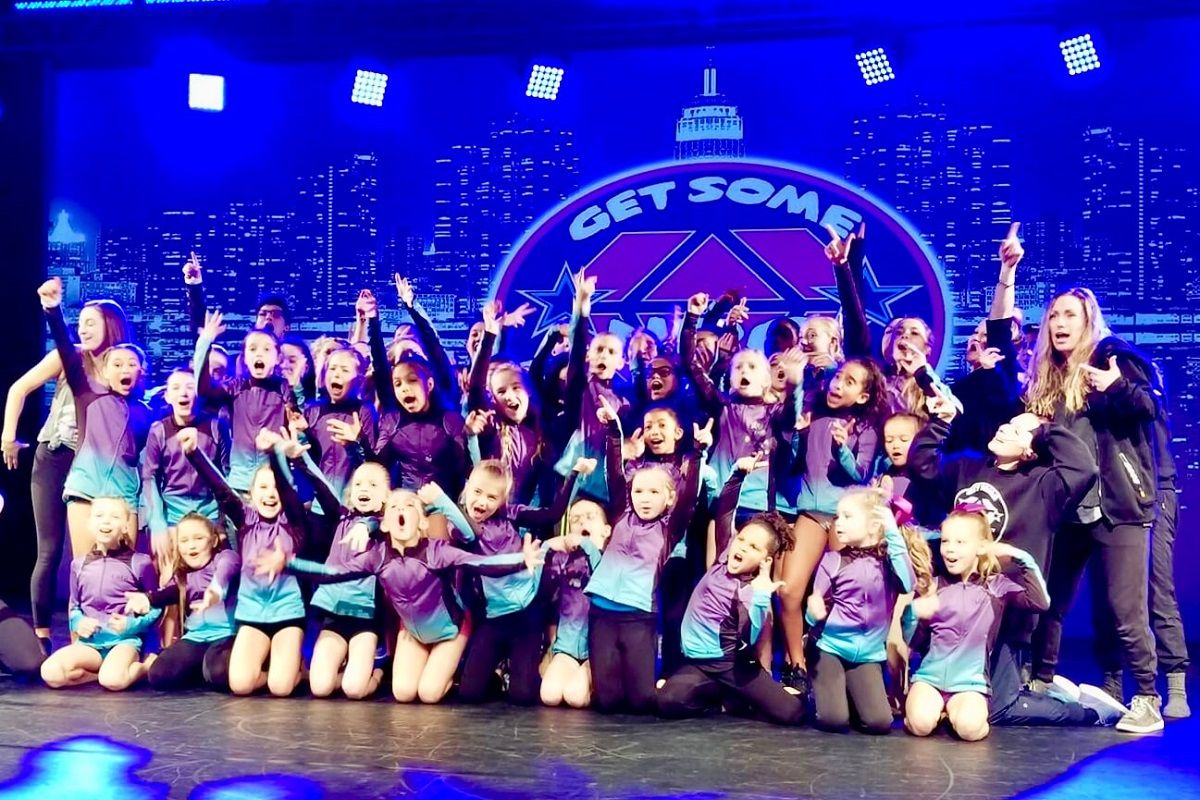 Has your child been begging to enroll in dance class? Do you think dancing would be a great fit for your child? When it comes time for you to enroll your child in dance, you will want to do your research to choose the best dance studio for their needs. As a parent, you always want the best for your children. This is no different when you are choosing the right dance studio to meet their needs and teach them how to properly dance. When your child is begging to enr...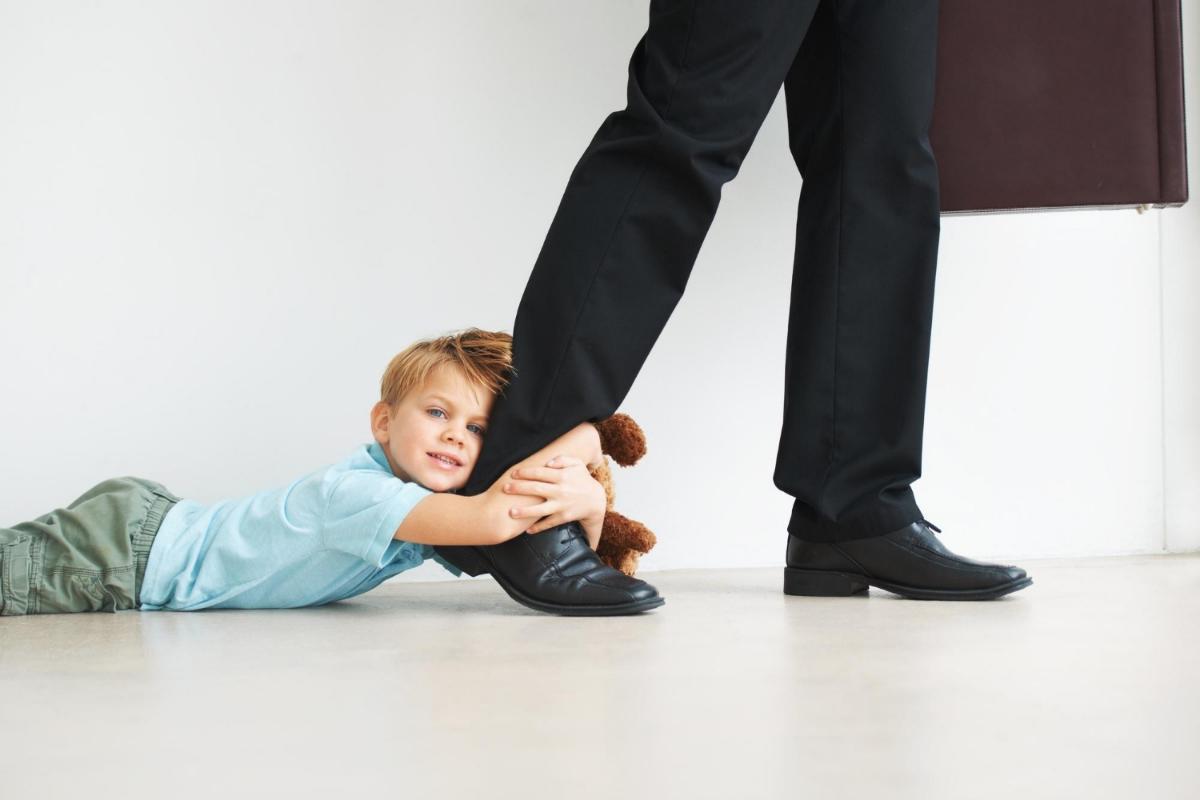 Do you have a hard time leaving your child at dance class? Does your child yell for you to stay there when you drop them off at dance? Separation anxiety is common, and it can pose challenges that make it difficult to come to dance class. Watching your child scream for you is never fun, but it can be made easier. When you enroll in our dance classes in Altamonte Springs, you will be greeted with the friendliest and welcoming teachers. There are a few ways that yo...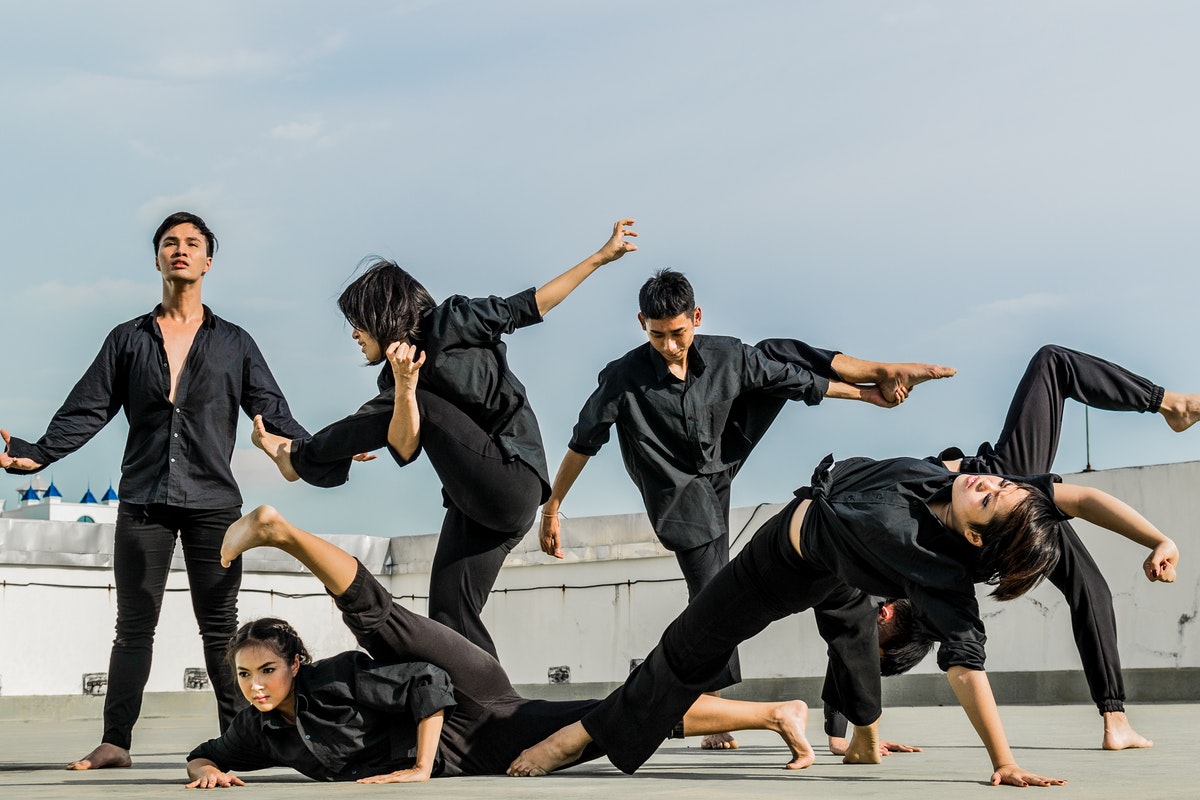 Dancing has many benefits on your physical health, as it provides you with strenuous exercises that build muscle and promote weight management. It also has many benefits on your brain health as well, as it involves learning routines, practicing muscle memory, and many other aspects of cognitive thinking. At our dance classes in Altamonte Springs, we teach our young dancers the importance of all types of health, including our physical, mental, and emotional well-being. By bec...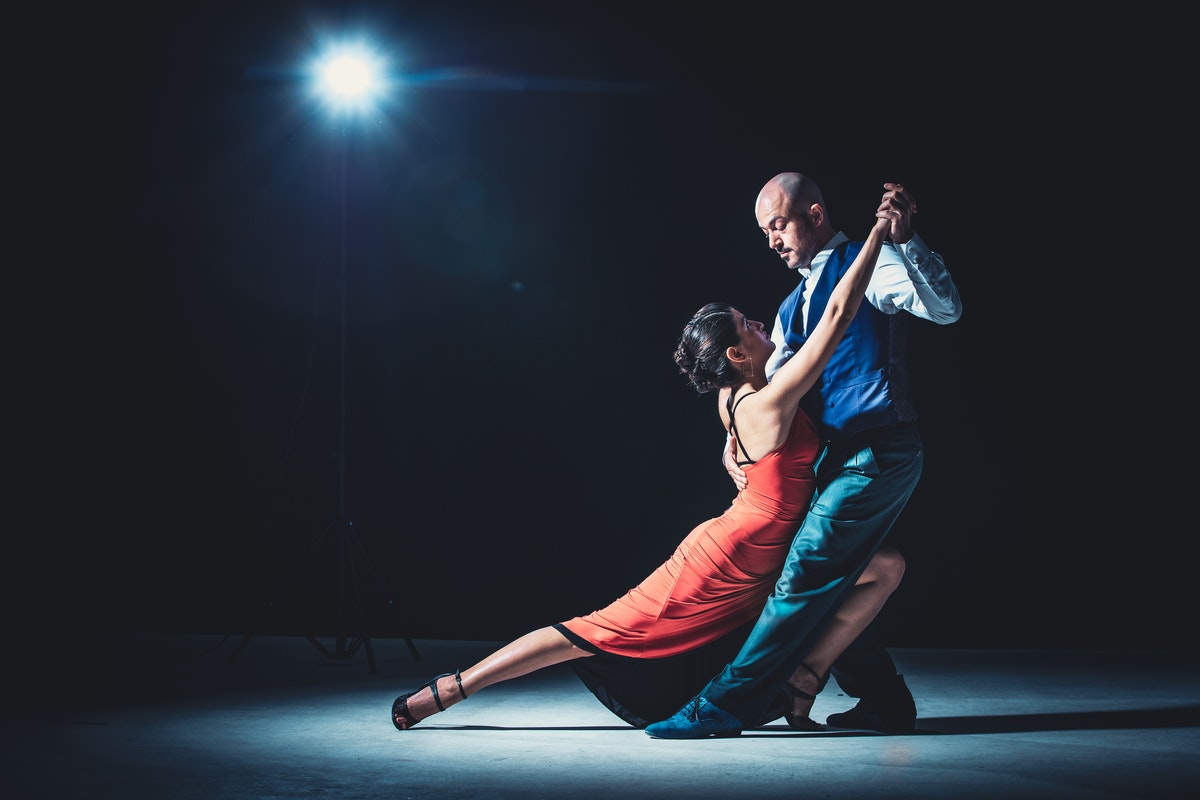 Dance recitals are an exciting time for young dancers. They've worked hard to perfect their dance routines, practiced each and every move, and got their costumes and make up ready for the big day. These events also provide their friends and family with a chance to see what they've been practicing for months and months. At our dance studio in Altamonte Springs, we host an annual dance recital that showcases the talents, skills, and dedication of the young dancers at o...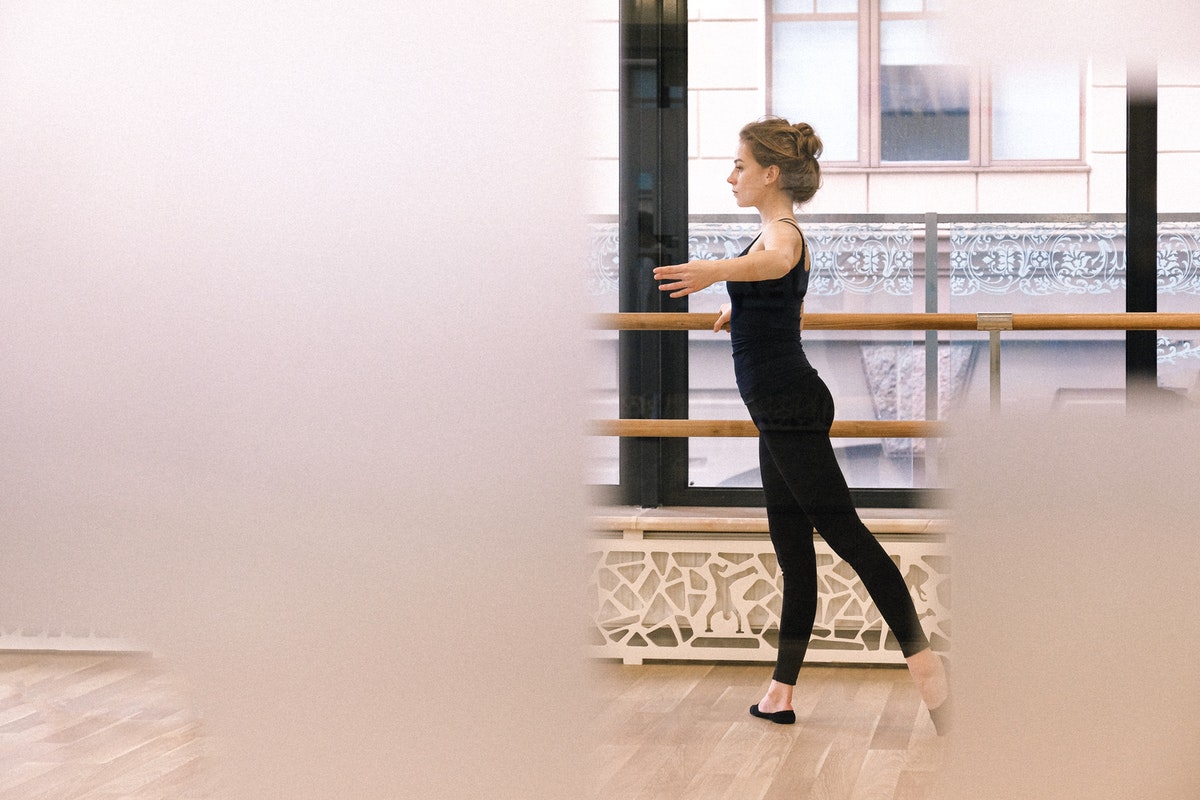 Many youth sports are finally reopened, which means that many dance studios have finally opened their doors for their students. Although we've all been enjoying watching countless TikTok videos and learning new dances in virtual classes, there's nothing like being in a dance class surrounded by your teachers and peers. At our dance studio in Altamonte Springs, we enjoy being back in the studio, but we also prioritize the safety and health of our staff, dancers, and familie...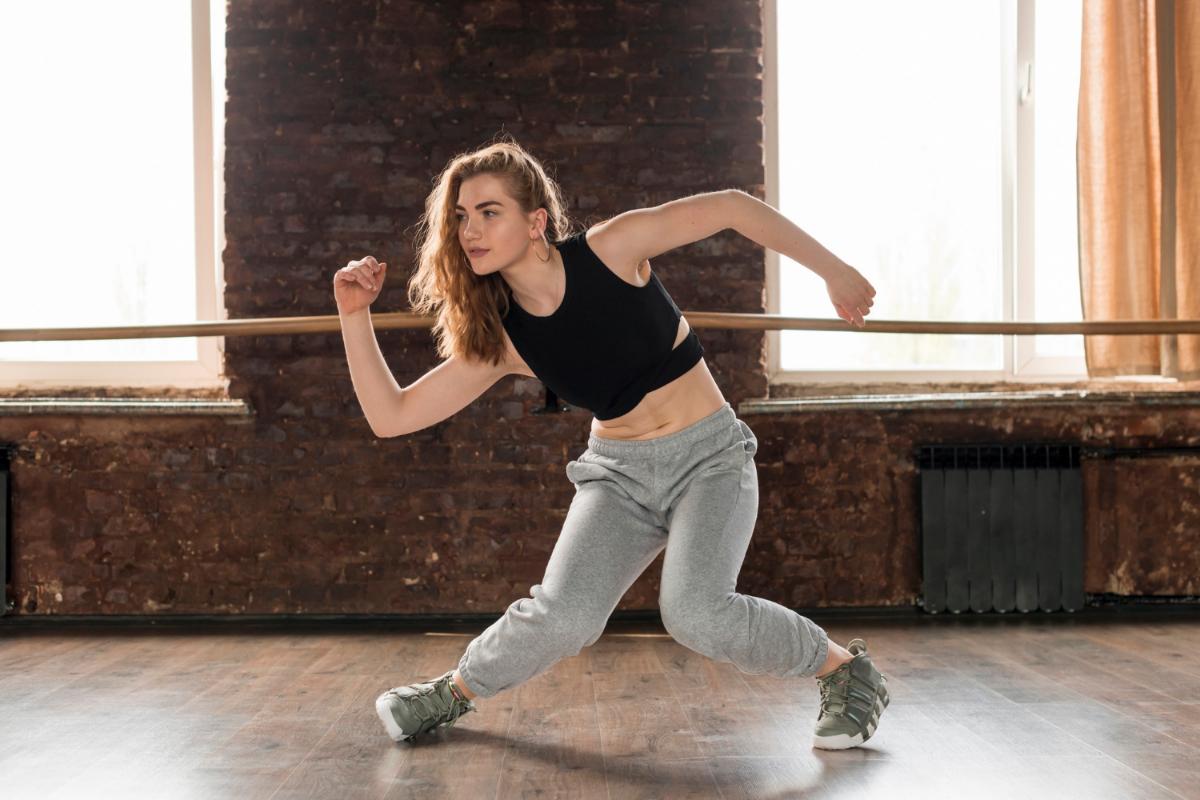 You've recently signed up for your first dance class, and you're excited to get started. Before you come to your first class in the studio, you'll want to make sure that you have all the necessary dance equipment and supplies to properly train. When you take dance classes in Altamonte Springs, we will guide you through the process of finding and acquiring the right stuff you'll need for the classes you signed up for. From the right shoes to the comfortable da...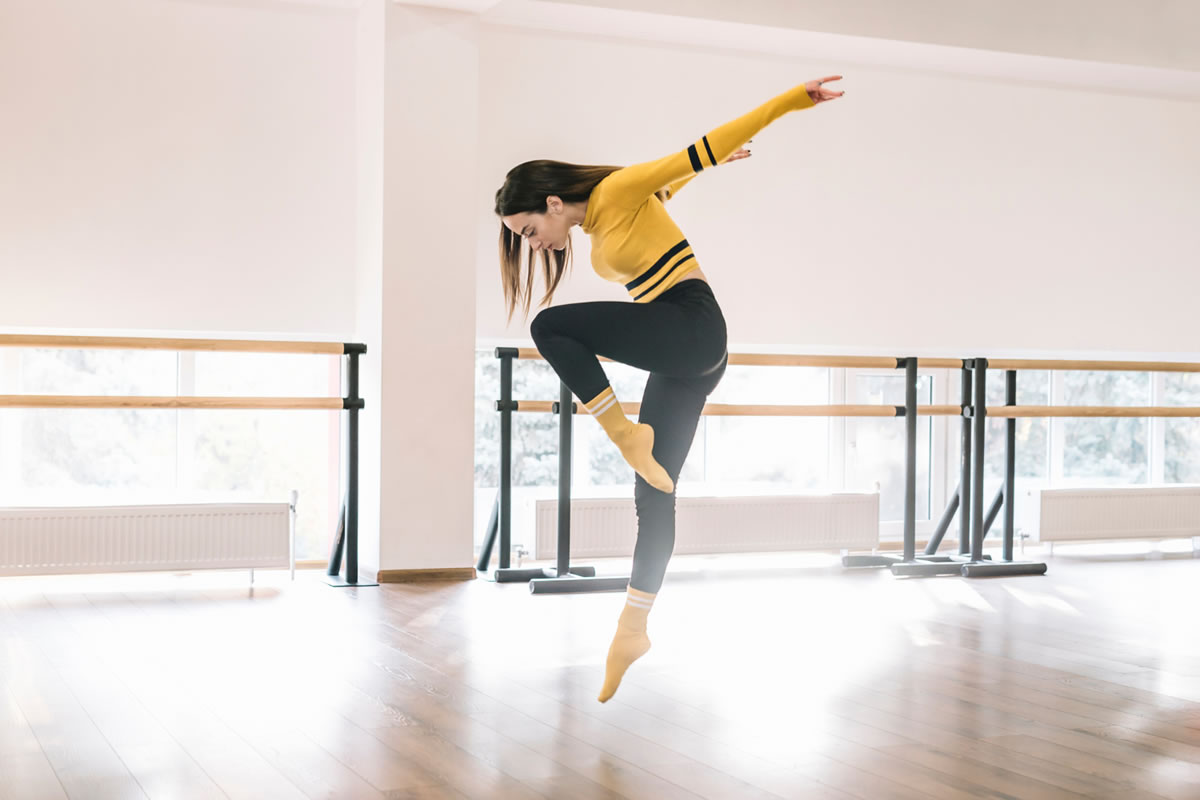 Have you ever felt better after you exercised? Exercise can be a great way to clear your mind, reduce stress, and get energized. The positive impacts of movement can be seen during dance classes Altamonte Springs. Dance is a sport that encourages full body movements, flexibility, and coordination, which are all great for boosting your overall health. Whenever you are struggling with your mental health, you should consider dancing. Dancing has many positive impact...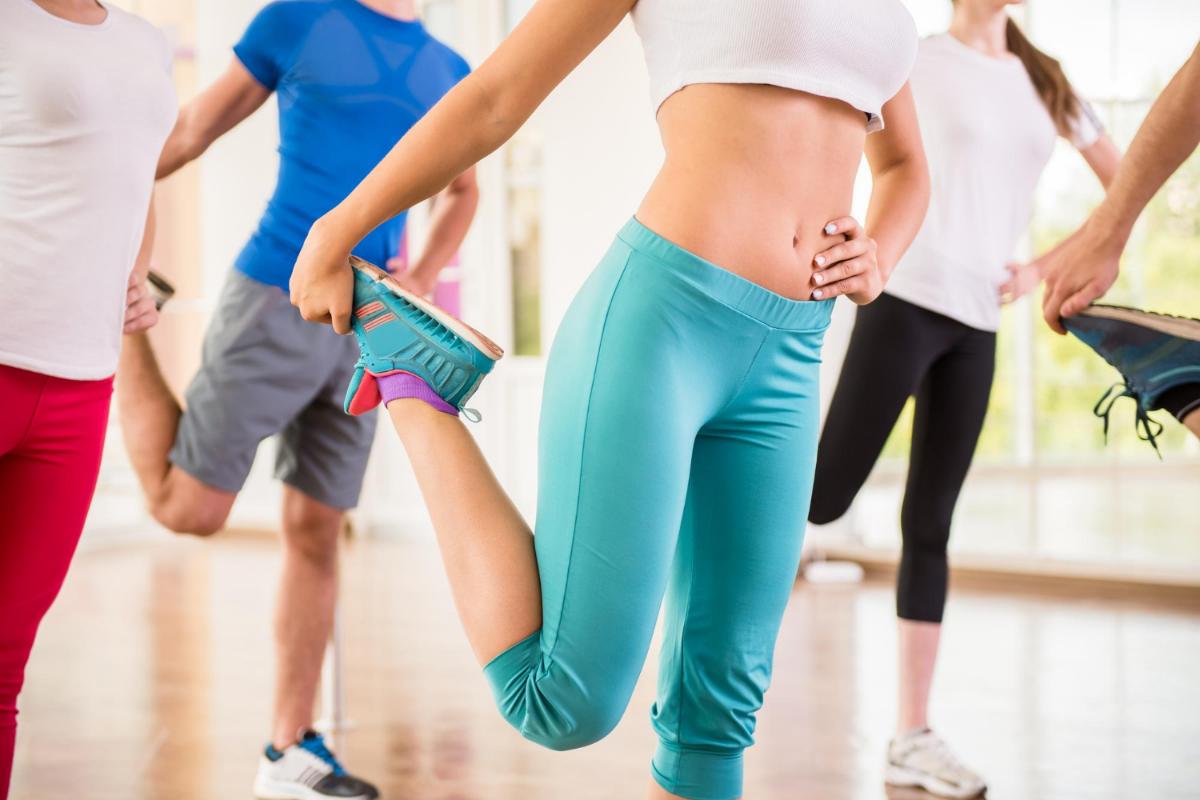 Are you interested in enrolling in dance classes? Do you want to be sure that you are prepared to get started once you are able to start dancing again? Dance classes in Altamonte Springs offer many different styles and levels to ensure the comfort of our dancers. We want to you be able to learn and commit yourself to growing as a dancer, so we fit you into a class of your liking and level. Before you get started, you may want to take some time to prepare your body for ...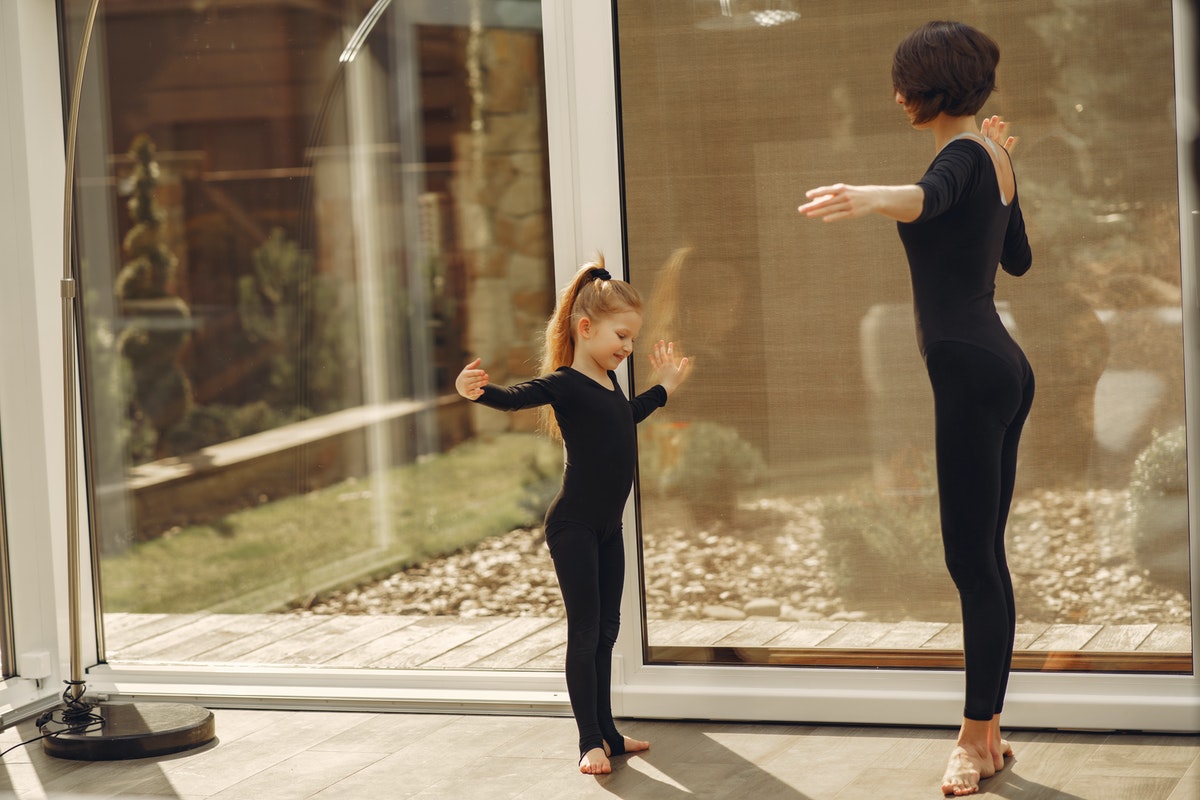 Are you stuck at home and struggling to exercise and move your body? There are many great ways you can get exercise while you are at home. For starters, you can practice many dance movements while you are at home, as long as you have a little bit space and a great attitude. Our dance studio in Altamonte Springs offers many great suggestions to help you stay sane and still practice your rhythm. There are a few tips to successfully practice your dancing at home. ...
Stretching before exercising has many health benefits for athletes, and this is no different in the sport of dance. Whenever you are dancing, you always want to be sure to stretch your muscles first. This will help you improve your posture and flexibility while dancing, which prevents injury. At our dance studio in Altamonte Springs, FL, we encourage all our dancers to stretch before they start dancing. By incorporating stretching into all our dance classes, we help ou...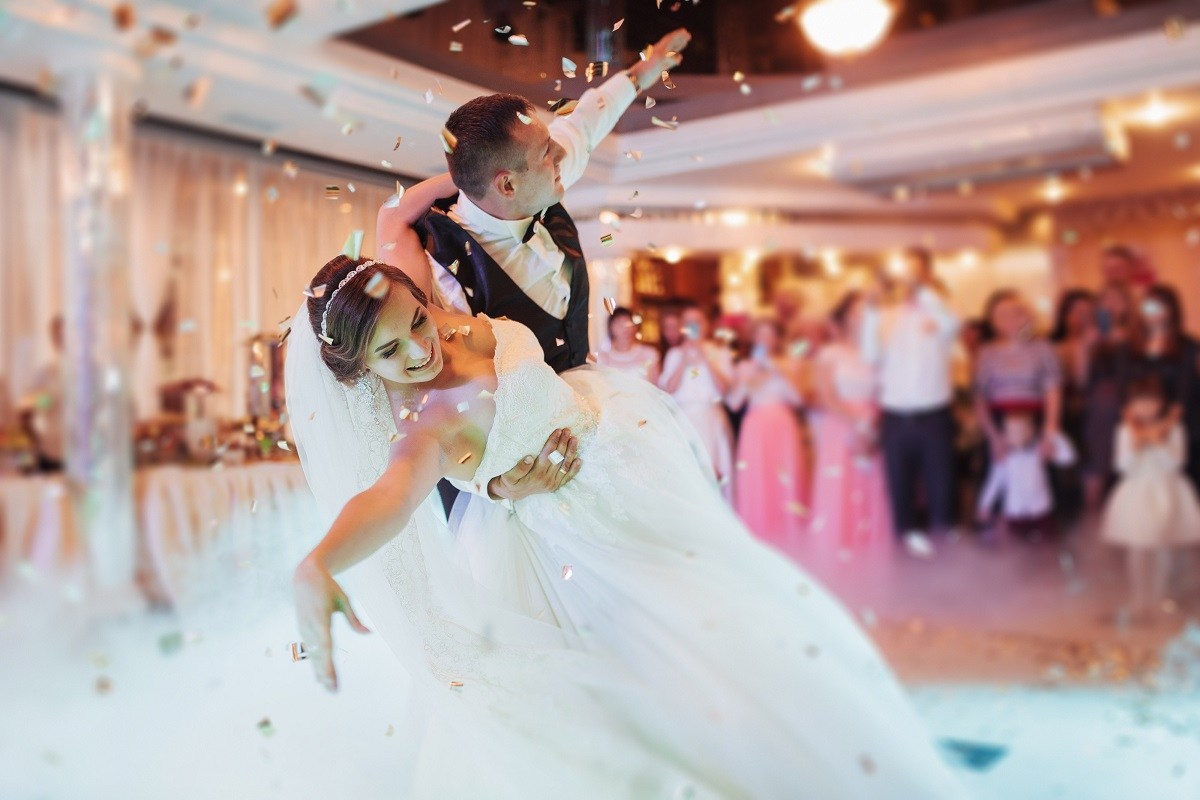 It's finally time for you and your new spouse to take the dance floor for your first dance as a married couple. This is a moment that you have thought about and prepared for, but that doesn't mean you are ready. Many couples preparing for their wedding come to our dance studio in Altamonte Springs to ask for professional help. They don't want to embarrass themselves on the dance floor when all their wedding guests are watching them. They also want to create...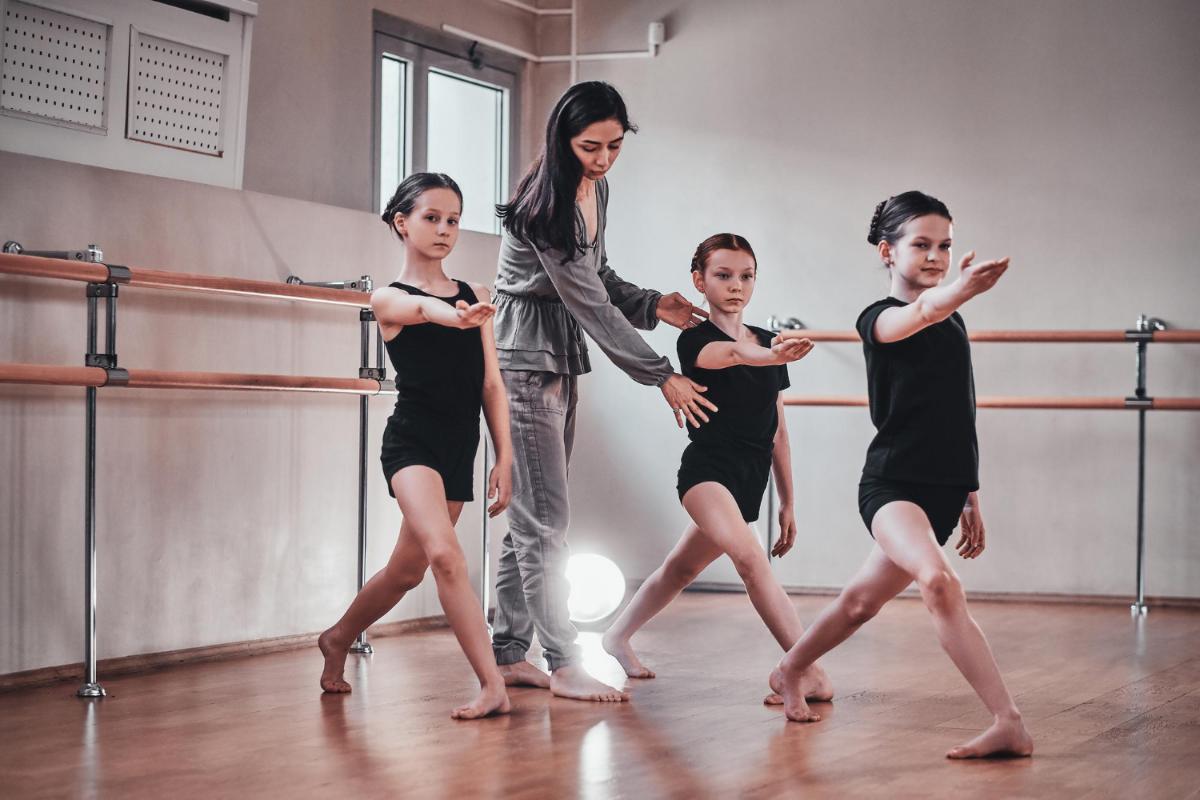 Dancing is both an athletic sport and an art form that encourages positive physical and mental well-beings in its dancers. When your child takes dances classes in Alamonte Springs, FL, they will become more confident, self-aware, and expressive individuals. These benefits make the investment in dance classes an easy choice to defend. With dancing, your child will be able to reap the benefits on their social, emotional, and physical developments as they grow up. Dancing...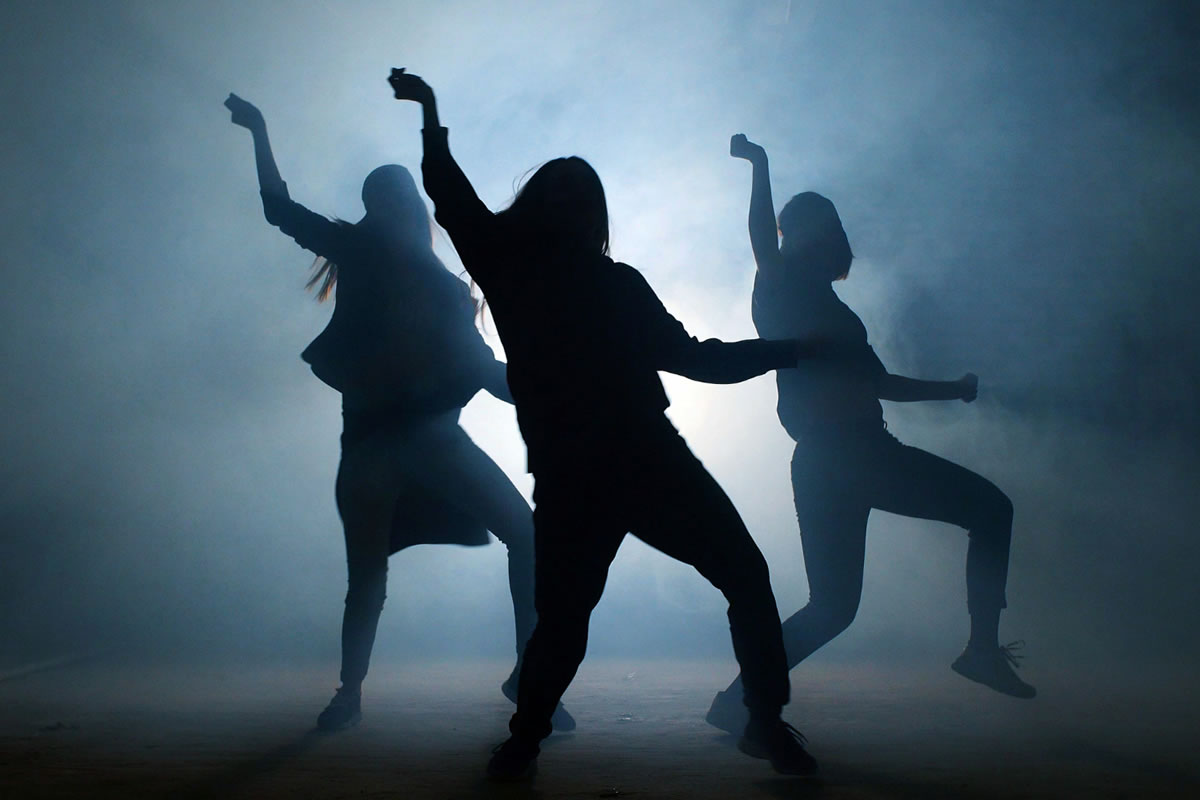 When you are enrolled in dance classes for a period of time and you've noticed you have a passion and talent for the movement, you should consider competitive dancing. Competitive dancing allows you to showcase your skills for other dancers and judges that will help you to improve upon your existing skills and set yourself above the rest. Our dance studio in Alamonte Springs prepares many dancers for success when they dance competitively. There are many benefits of compe...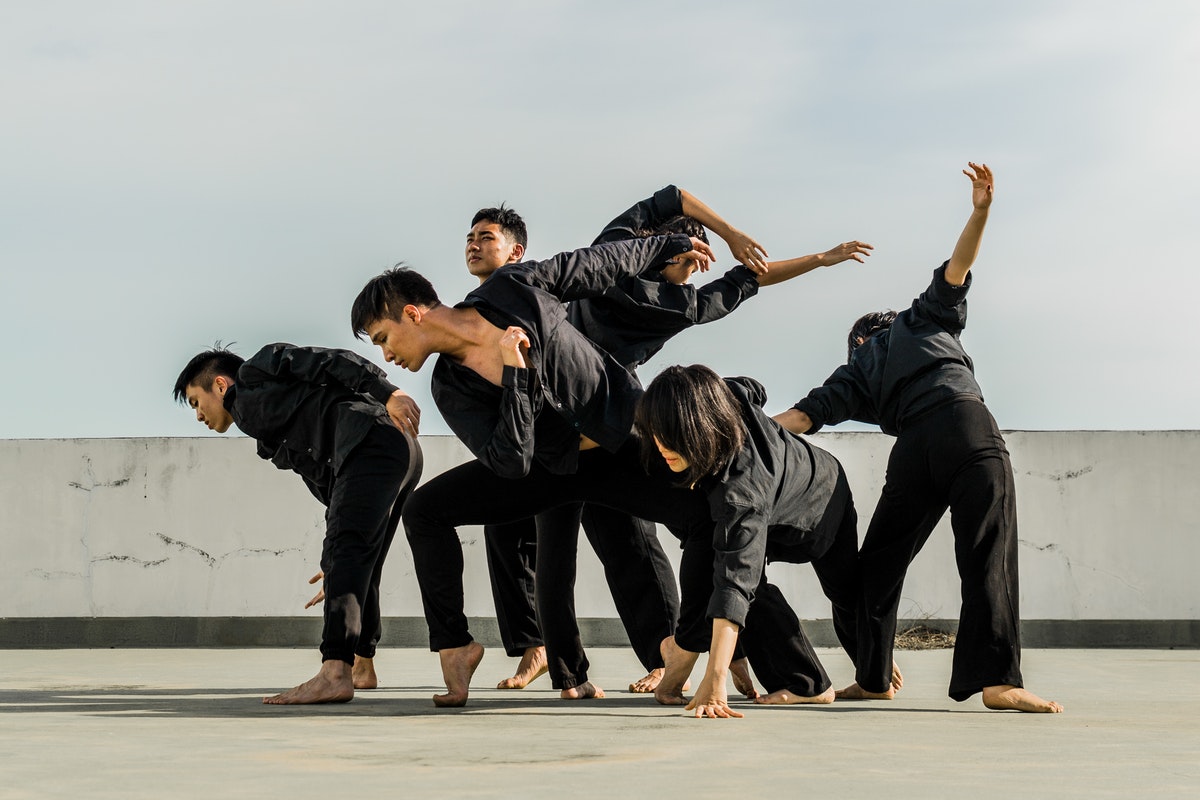 When you enroll in dance classes, you may not even realize all of the health benefits to the types of exercises typically done in class. Dance classes targets all aspects of your physical and mental well-being, while also improving your overall flexibility and coordination. Those who stick with dance for many years will see these health benefits play out in their lives and may even lengthen their lives by a number of years. As a dance studio in Alamonte Springs, we pride our...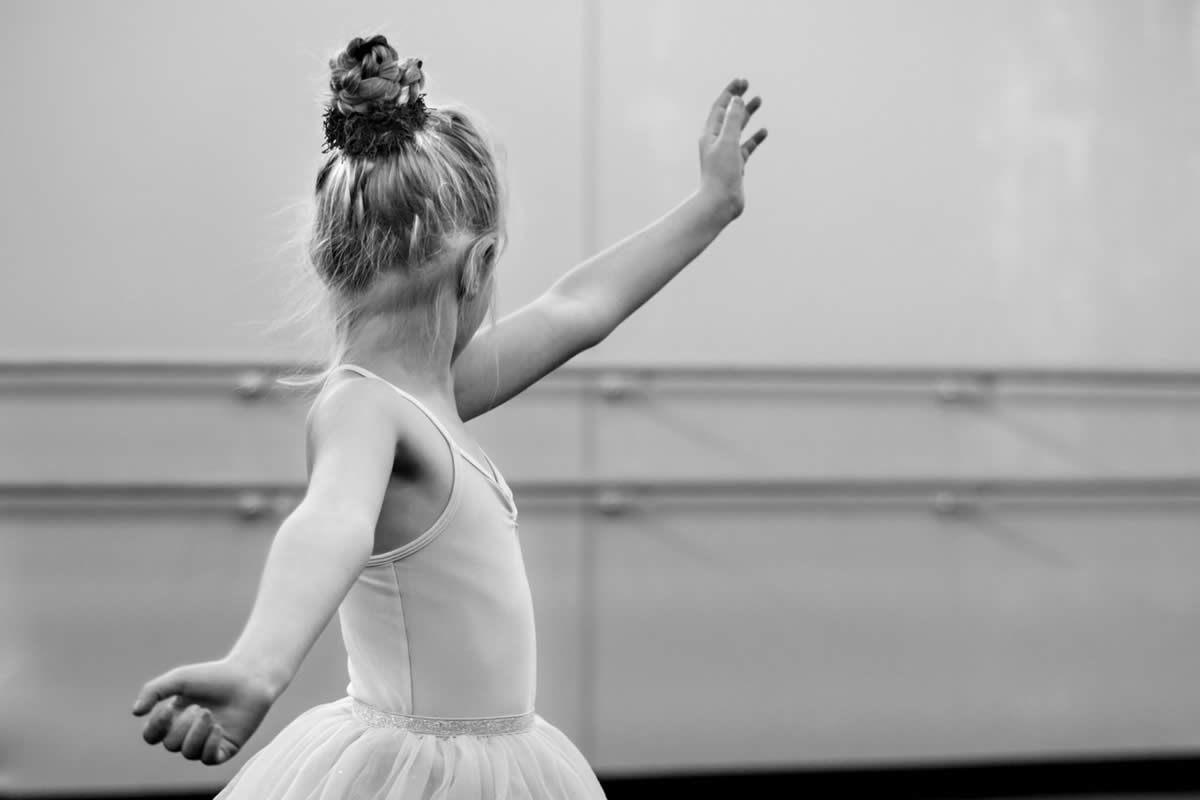 Many parents are always looking for group classes for their child to become involved and engaged in something outside the house and meet new friends. Dance classes offer many benefits for children at a young age, because they are encouraged to fulfill physical, social, and mental needs. As a dance studio in Alamonte Springs, we at Turning Pointe Dance offer many classes to our young dancers. These classes introduce the practice of many dancing styles, such as tap, jazz, hip-...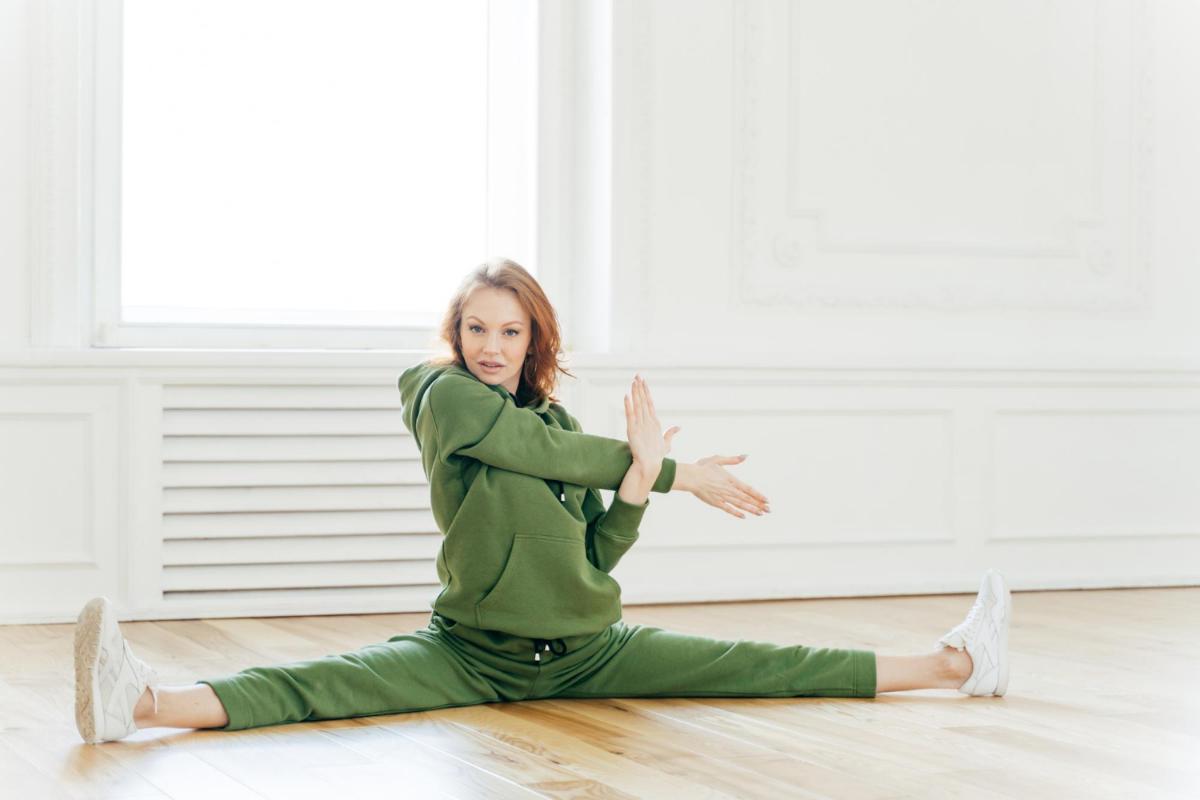 You can compare the dancer's body to silly putty. When the putty is cold, it breaks easily, so can the dancer's body when it is not warmed up properly. Additionally, lack of nutrition and proper hydration can cause injuries. Common dancing injuries include hip, foot, ankle, and knee injuries. Alternatively, when the dancer's body receives proper treatment, there is a much-reduced chance of injury. Warm-up Most professional dancers arrive at practice or...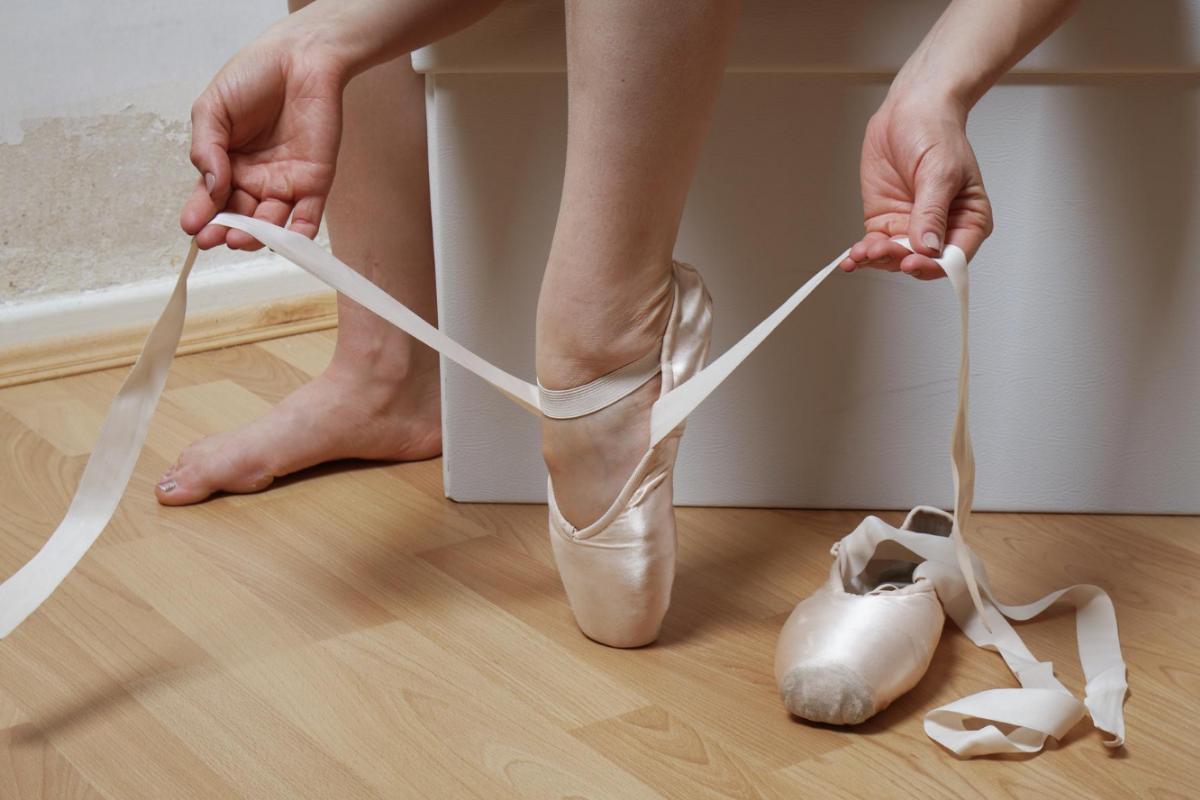 If you are going to a dance audition, preparing ahead of time is essential. While people may have a bug-out bag for emergencies, you should make one for every dance audition that you plan to attend. This simple act will help settle down your nerves as you will be better prepared. Shoes While you will want to bring along shoes designed for the type of audition, you are planning to attend, and it never hurts to have an extra pair. Do not stop there but throw in your ...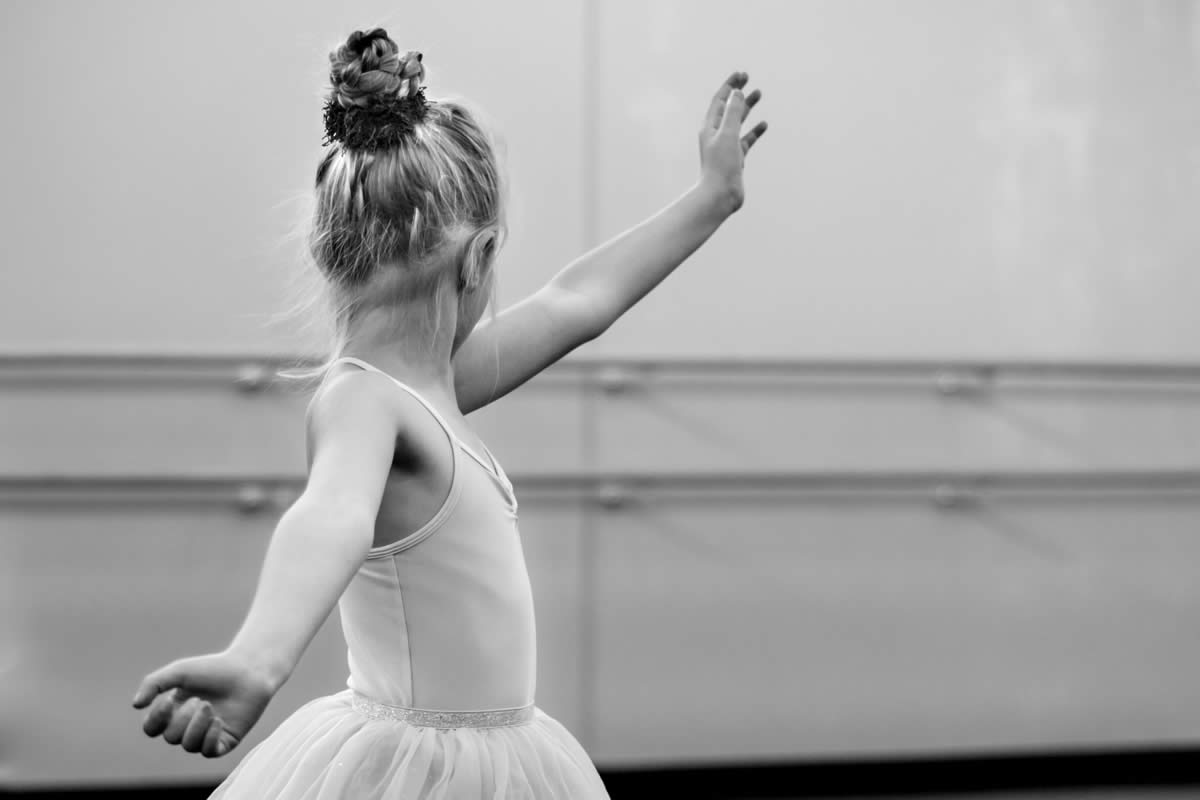 While most people taking dance classes as a child will not become the prima ballerina at the Paris Opera Ballet or the Dutch National Ballet, your child will greatly benefit when you enroll them in dance class. At Turning Pointe- A Dance Studio, we proudly work with dancers as young as 2.5 years old, and you are never too old to benefit from our fitness dance classes. Here are some of the things that your child will learn in dance class that will help them throughout their life. De...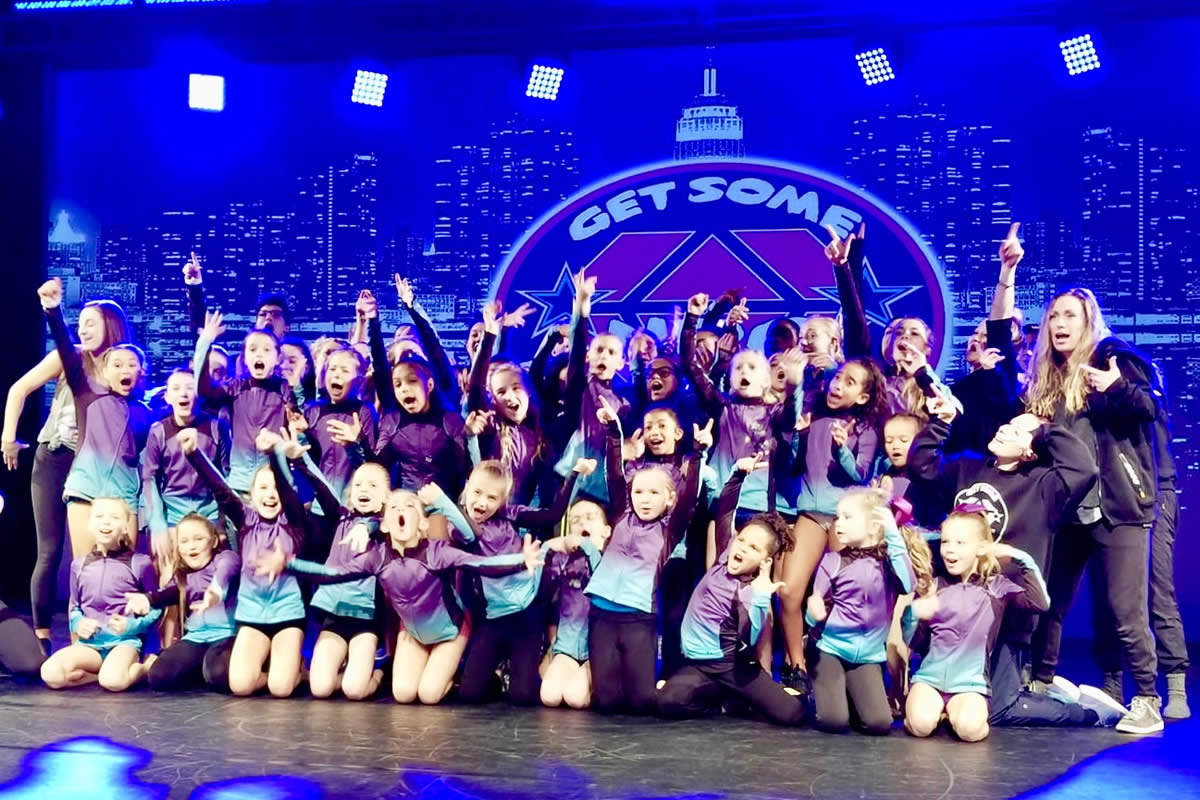 Everyone needs goals to meet. If you are a dancer, then setting your goals at competing at or even winning one of the biggest dance competitions may help you stay motivated. Here are some of the biggest dance competitions around the world that might make wonderful goals. Youth America Grand Prix The Youth America Grand Prix is the largest ballet competition and scholarship program in the world. Dancers start out competing at 25 locations spread across the world. Then, 1,...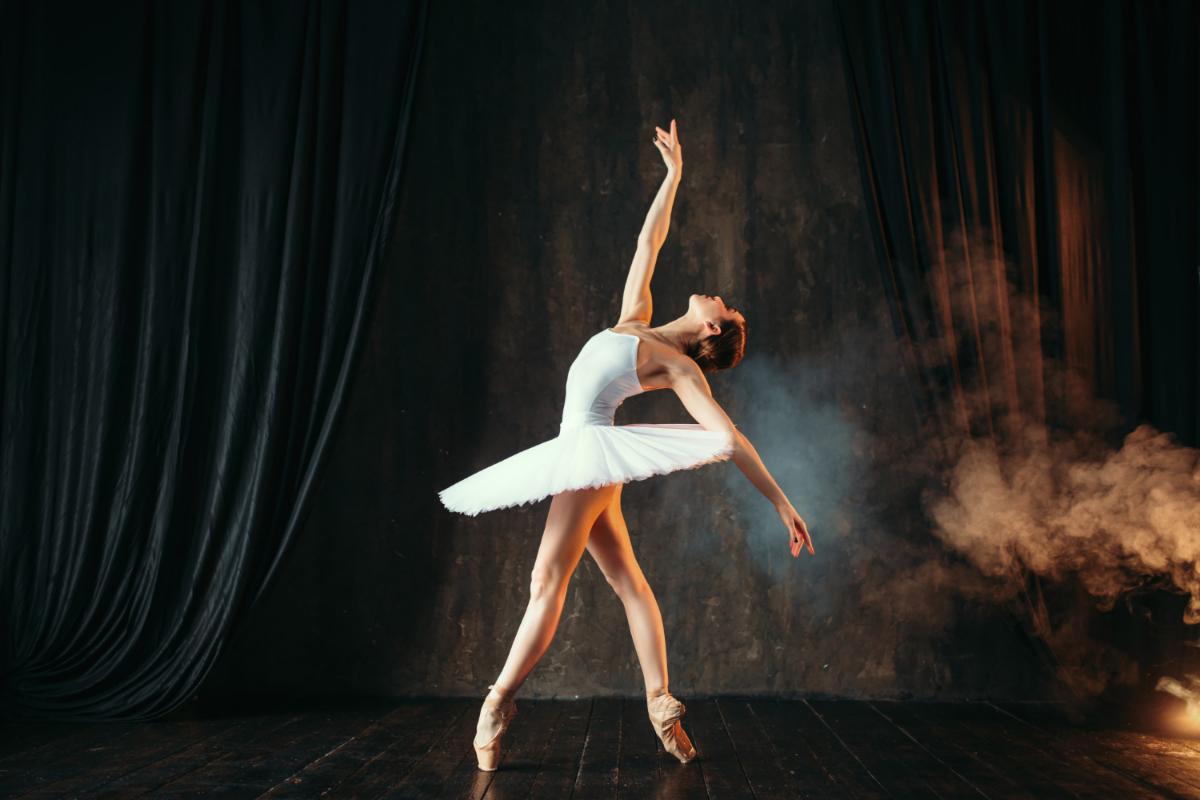 Before you head to your next dance class in Altamonte Springs, Florida, learn about the amazing history that ballet has throughout the world. You are choosing to participate in an activity that has a very rich and unique past. Ballet de Cour During the Italian Renaissance, only the very wealthy even saw ballet performances. No one who was not part of the royal court would have ever thought of participating in ballet dancing. Ballet originated in Italy, but it came to Fra...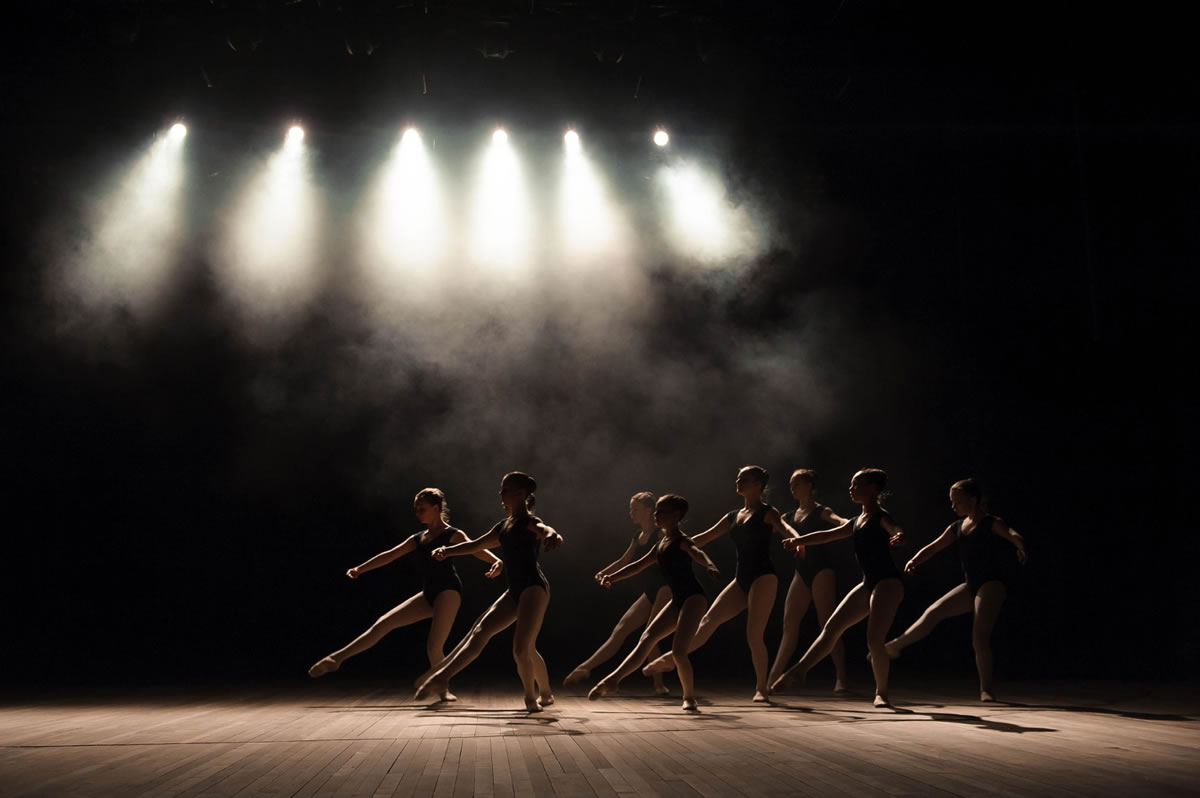 World Art Day is April 15, and it is a great time to celebrate through dance. Depending on where you want to travel, it is very likely that you will see people working out and relieving stress through dance. Come on a whirlwind tour of some dance styles from around the world. India Bollywood is one of the most popular dance styles in India. This unique dancing style got its start in Indie films during the 1960s when people danced to classical and folk music. Choreographe...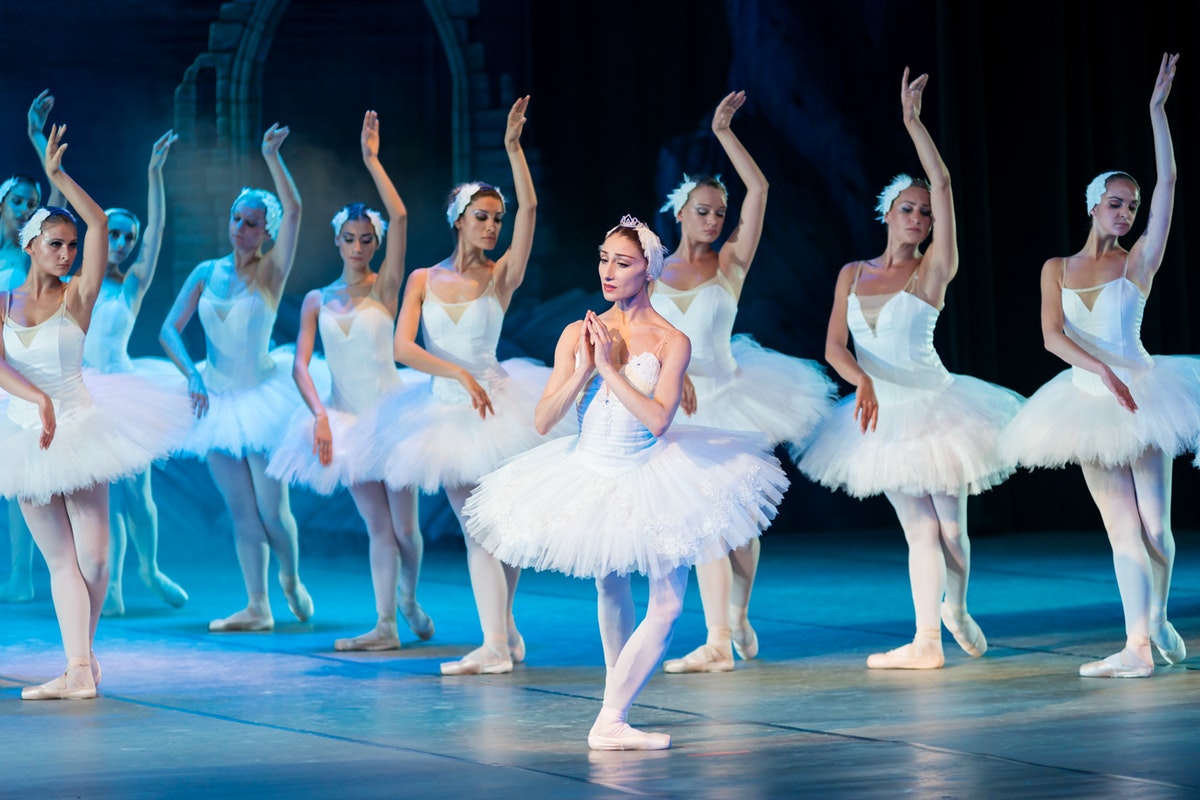 You will want to plan your summer vacation around the summer intensives at Turning Pointe, the dance studio in Altamonte Springs, Florida, but one of the best ways to inspire young dancers is to let them see top ballet performances around the world. Here are five destinations that you may want to consider. Mariinsky Ballet Formerly known as the Kirov Ballet, there will be many different ballet performances put on by this ballet company that is now in its 234th year. Our ...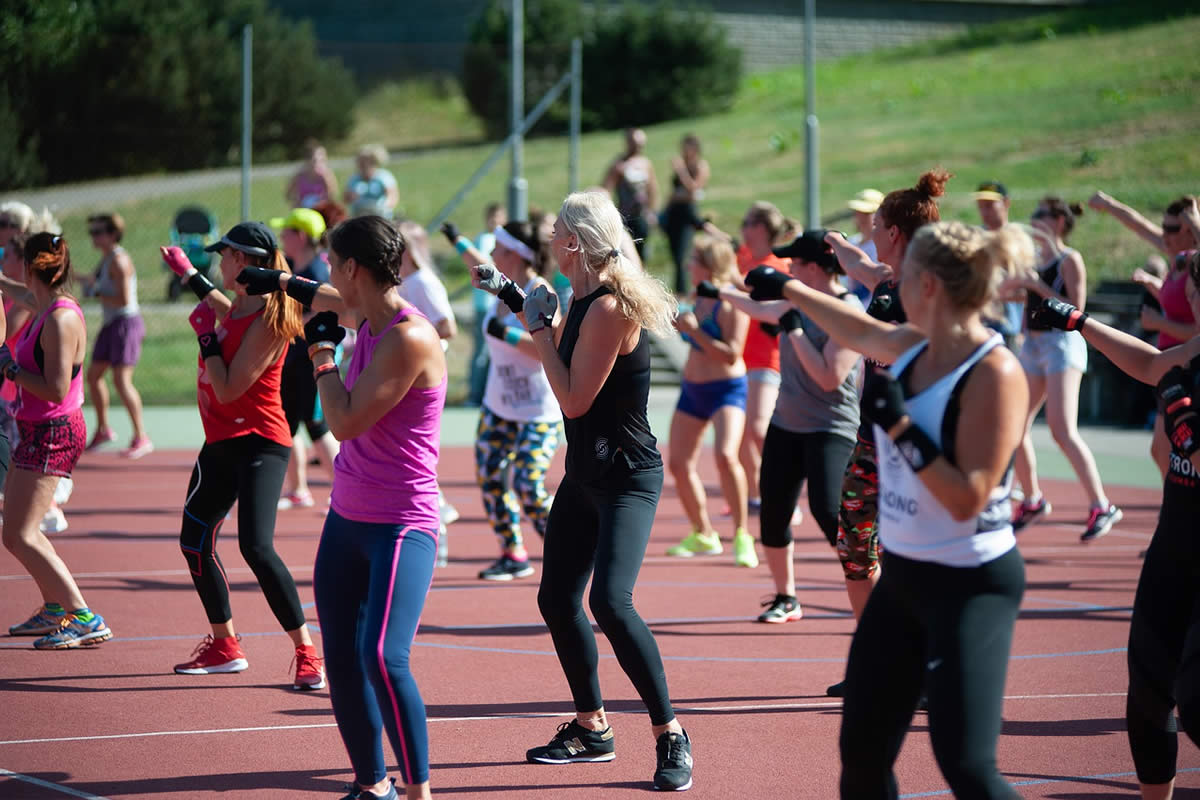 Exercise is a great way to keep our bodies and mind fit. It is also an excellent way to burn up excess fats from the body. The human body has a quantity of fat that it requires to function properly, but when it becomes too much, it brings about life-threatening illnesses like high blood pressure and heart diseases. A lot of the food we take in have a high level of unsaturated fat, and this is bad for our health. Exercise is the best way to keep fit and maintain a balanced life. Most...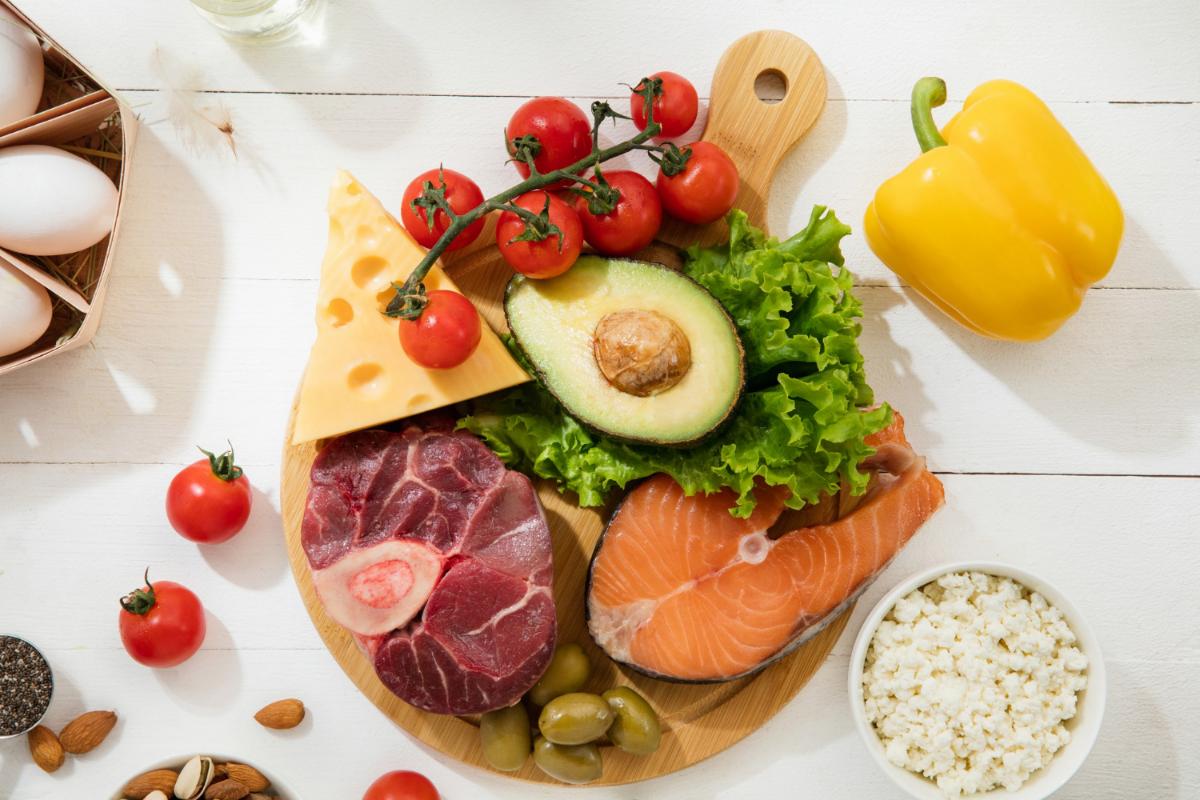 The act of dancing requires energy, strength, and agility. Dancers need always to remain fit and healthy as their body is part of their dance routine. An active and firm body gives dancers graceful movement and charisma while on the dance floor. The question about what to eat and what not to can be very challenging especially for dancers in Altamonte Spring trying to attain or retain a particular body size. The diet required of an average dancer to maintain in other to stay healthy ...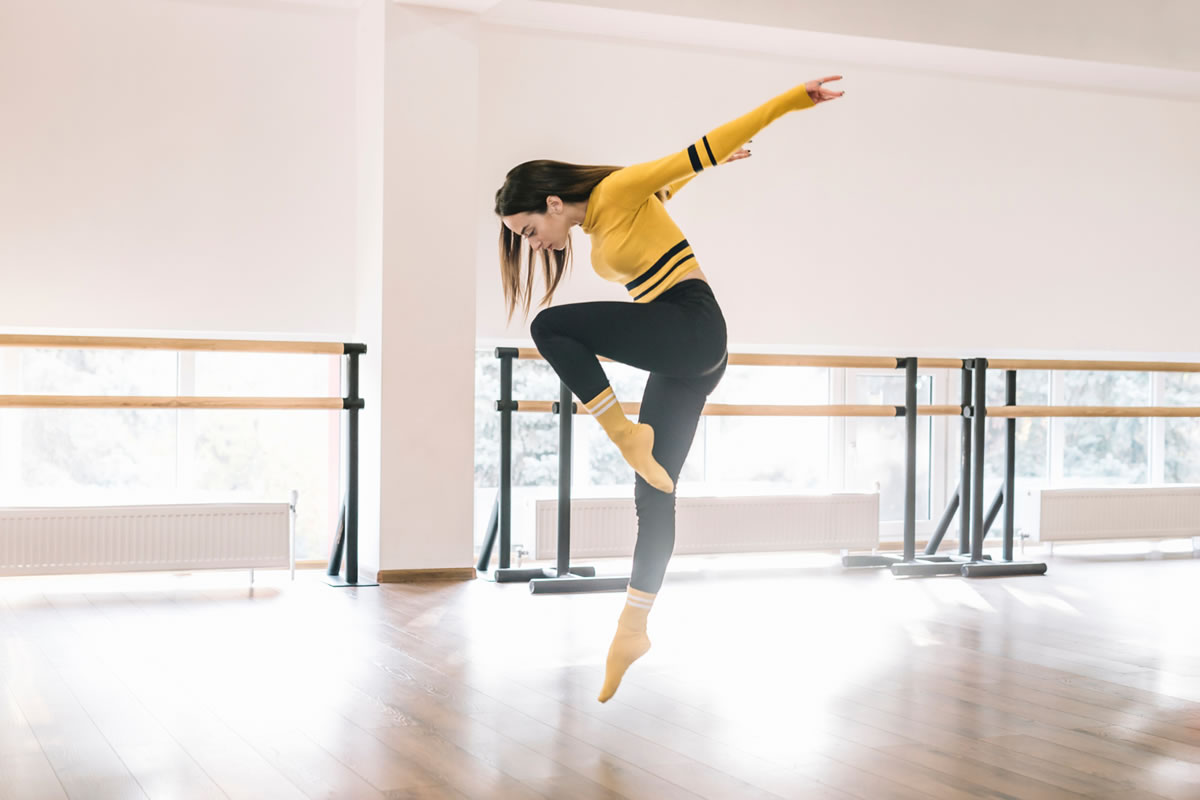 That time of the year always comes when most dance studios in Altamonte Springs hold auditions for their dance productions. This could be a showcase of the dance studio or a special presentation performed by the best students of the studio. Whatever the case, it is likely going to be the first audition you would have to as a dancer. Here are some tips to help you make the best impression during a dance audition: Be well-dressed for the occasion Find out the dress code an...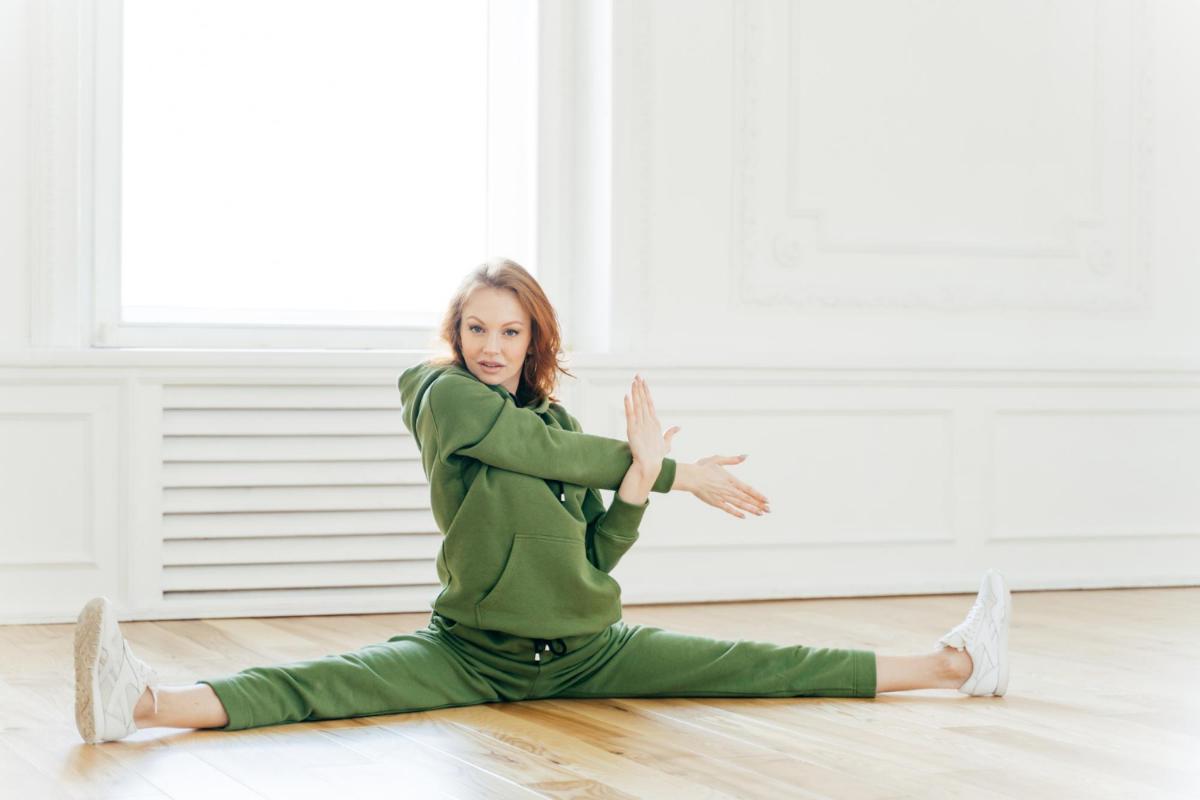 It can be quite overwhelming being a mother to a dancer. There will be plenty of dance studios, dancing shoes, buns and bruised toes. There will also be plenty of exciting times once you get the hang of it. Becoming a dance mom to a child determined to join a dance company isn't the hardest thing in the world if you follow these helpful tips: YouTube is useful The difference between bun types, a high ponytail and other hair styles that you need to know are all on Y...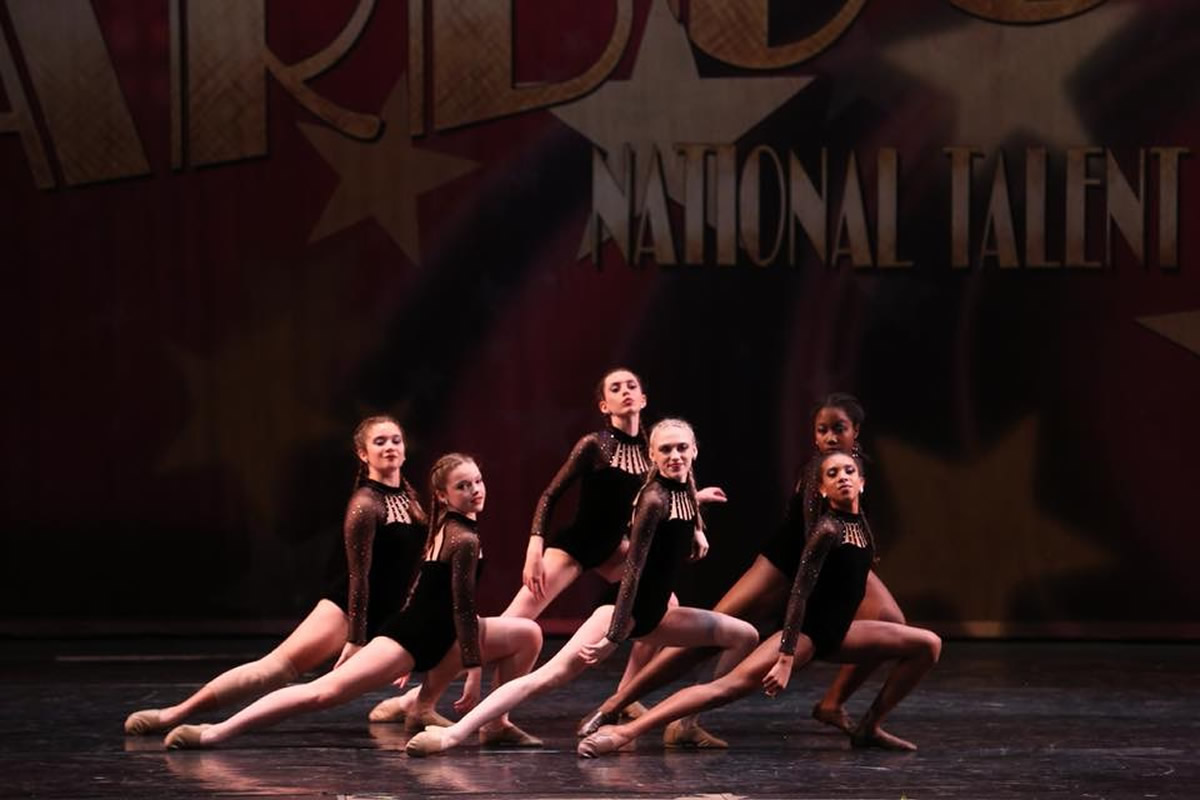 You may be wondering what competition dance is all about. What does a competition dance have to do with taking classes at a dance studio in Altamonte Springs? Is it worth it? These are some of the many valid questions to ask when competition dance comes your way while charting the course of your dance career. Since dancing was introduced to reality television, dance has become a force to reckon with in the entertainment world. Although, dancing competitively is not for everyone, there are how...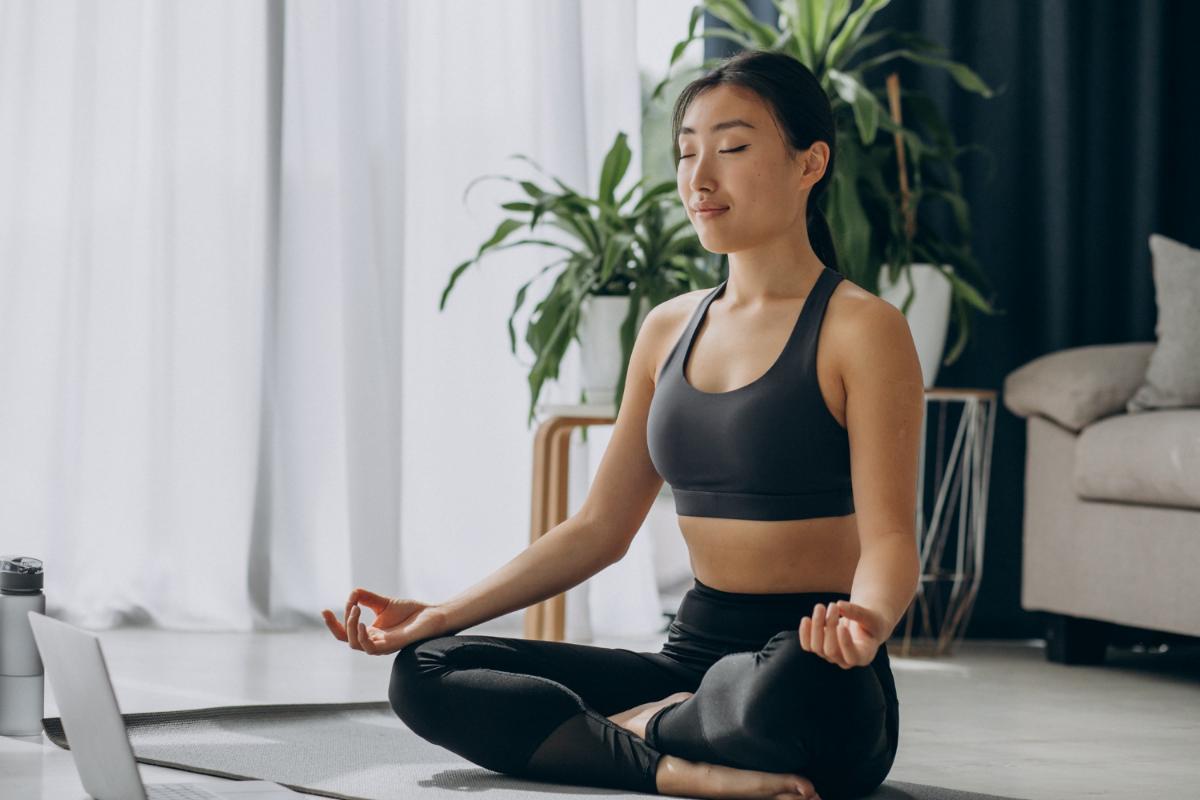 Dancing involves a lot of leaps and turns, and you might be wondering how Yoga fits into dance classes in Altamonte Springs. Yoga has become the leading choice for people who are looking for ways to improve both their mental and physical well-being. Let's check out some of the benefits of Yoga for dancers taking dance classes in Altamonte Springs. 1. You learn to love, accept and connect with your body. Dancers are often in conflict about how fit their bodies are f...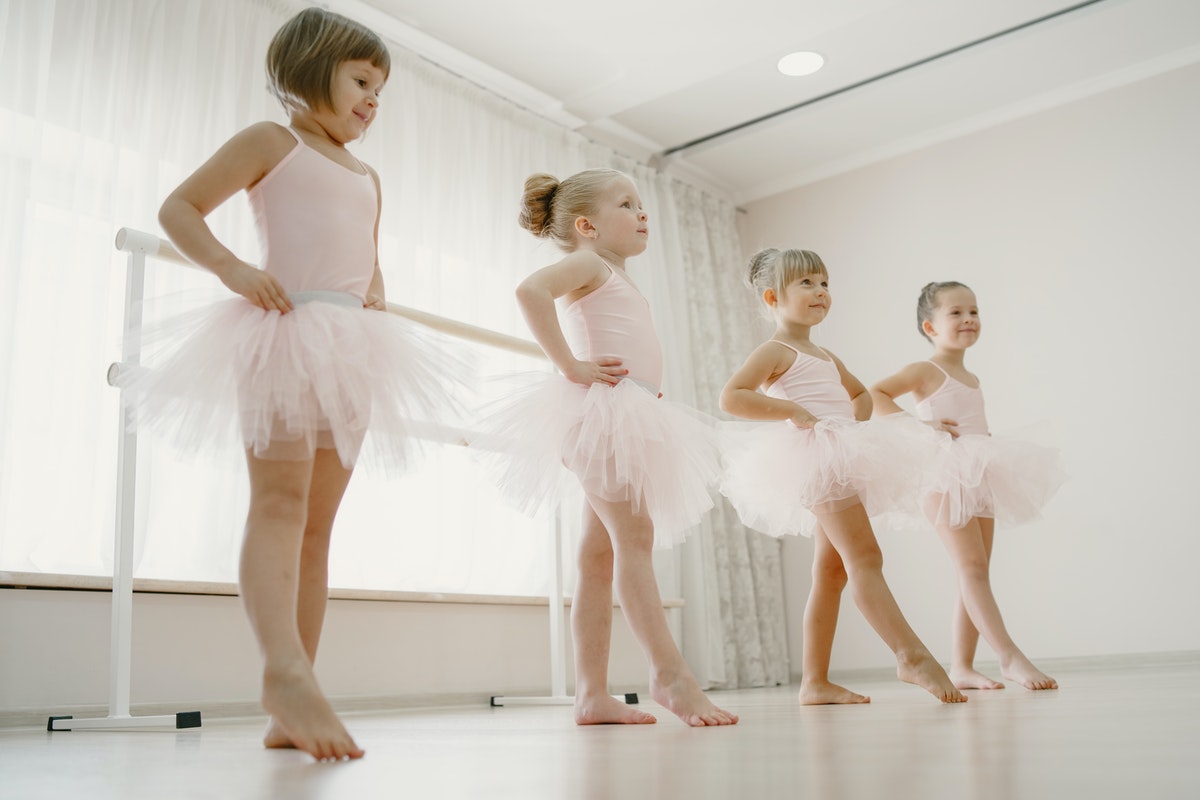 Having your kids attend dance classes in Altamonte Springs can be fun and interesting. However, there are certain things that must be put together to ensure a smooth and purposeful dance class. Week in week out, kids have to learn new dance routines which would be performed as a dance recital. To ensure the success of the dance recital, especially when it is done for a future big event, you have done things to take care of as a parent. There will be some expectations from your kids ...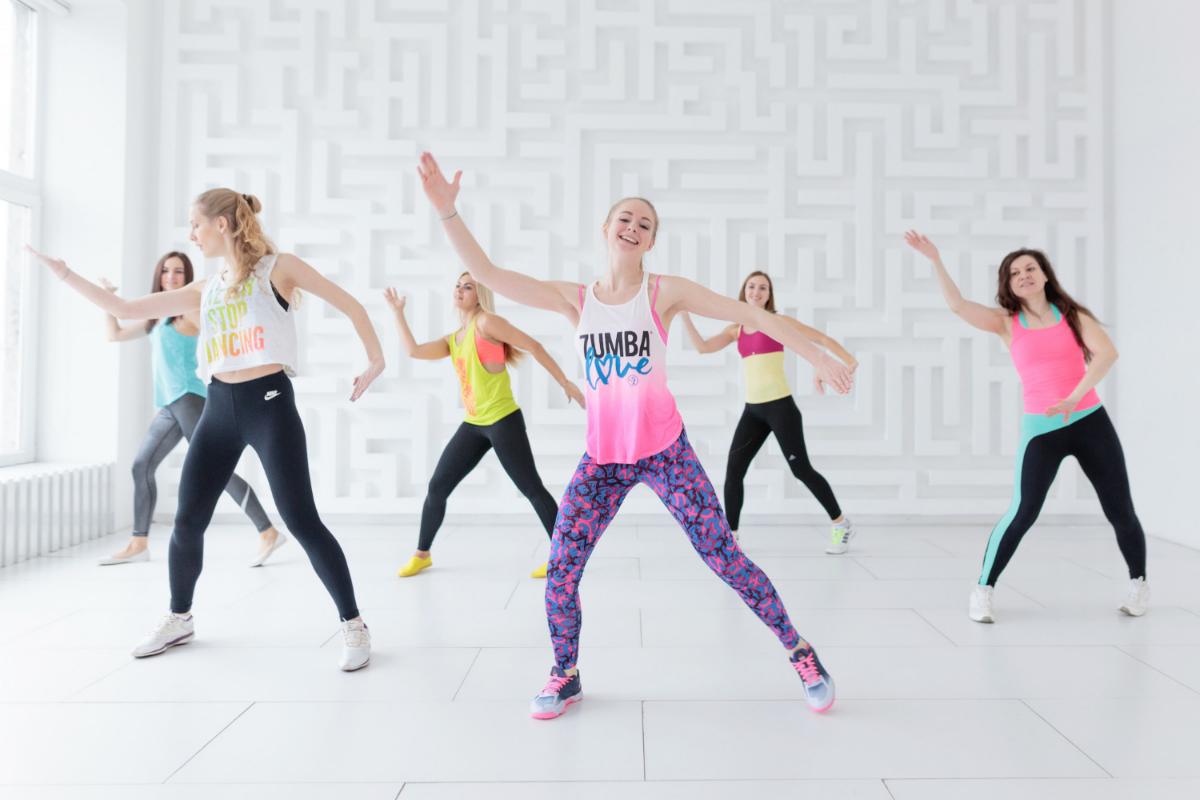 Zumba dance is an exhilarating, effective, easy-to-follow, Latin-inspired, calorie-burning dance for adults that can be learnt from reputable dance studios in Altamonte Springs. Zumba is known as a fitness workout dance for adults, it is effective and fun. Zumba dance has a lot of benefits for adults, this guide says it all. Weight Loss As a fitness workout dance, the most important benefit of Zumba dance is weight loss. The Zumba dance routines are fun and can help you ...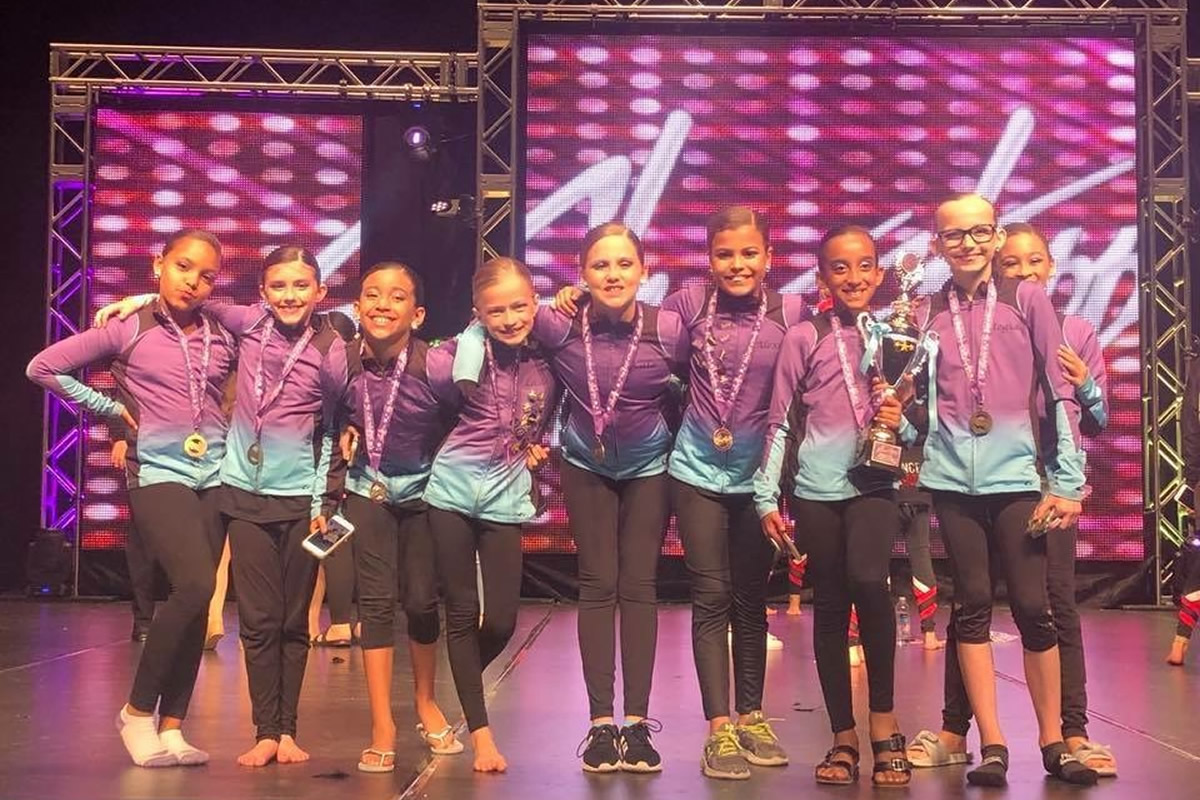 The National Dance Education Organization has established that dancing is fundamental to learning. It provides an entirely natural way to develop social, physical and emotional skills. As a result, you will be doing your kids a lot of favor by enrolling them in a dance class at an early age. Apart from developing basic skills during dance classes in Altamonte Springs, there are many ways you child can be better off by attending a dance class. In addition to improving the social, emo...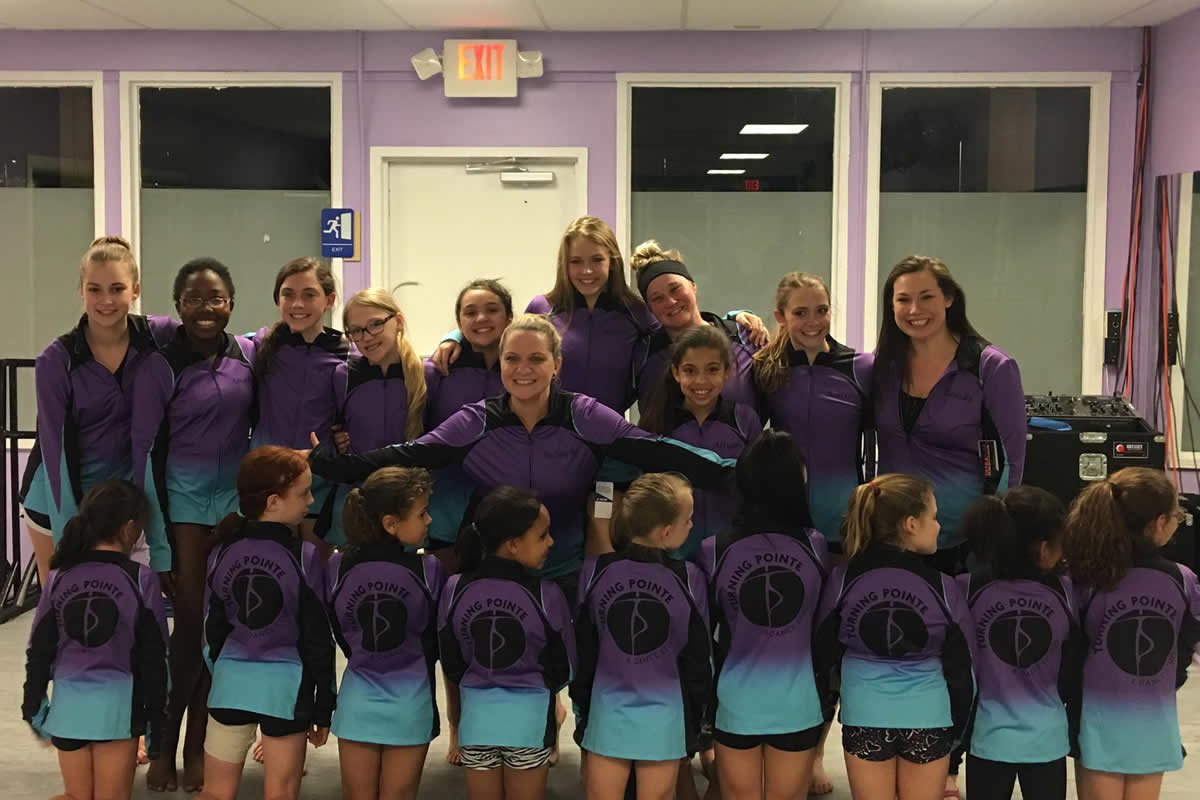 As a new student at the Turning Pointe dance class, it might be quite overwhelming. Yes, we understand that being in the midst of strangers where you have to show your clumsy dance steps could be a lot to take in. It, however, doesn't have to be that hard. We have tips that will make you fit in your class. Asides, we hope these tips will always make you look forward to further dance sessions at the Dance studio in Altamonte Springs 1. Dress for the Dance Just like ...