Reasons to Cancel Your Gym Membership and Choose Dance Instead.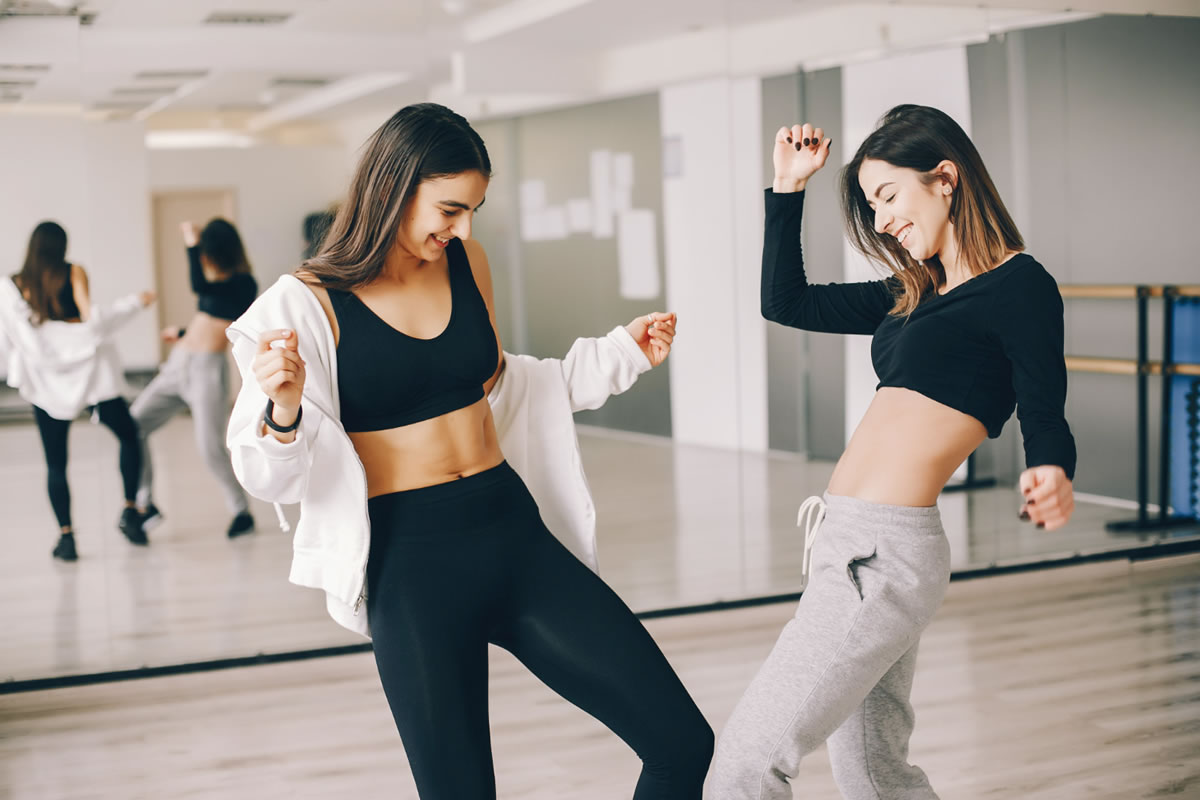 If going to the gym seems like a second job, and you just want to have a little bit more fun in your life, you might consider joining a dance studio and letting go of your gym membership. Training in dance as a competitor or for pleasure is often the same intense workout level as one that you can get from a gym. Experts at our dance studio in Altamonte Springs offer these reasons to trade your gym membership for dance lessons.
Work your body.
Dancing is not just a form of exercise, it is a full-body workout. The technique, muscle control, and movement taught in every dance form allow you to have a full-body workout each time you perform, practice, or train. Spiritual and medical experts alike have labeled dance a holistic fitness form that has been practiced for ages through all cultures and civilizations.
Self-expression.
It is common for people to want to pursue a hobby or creative pastime but just can't find the time to do it. The wonderful thing about dance is that you can let go of your gym membership and creatively express yourself while still getting a fantastic workout. In addition, dance training allows people to tune their body movements to all kinds of music and create a unique art form during the process.
Flex your body.
It is a little-known fact that dance training can help prevent injuries. Many professional athletes in many sports use dance for the core of their training regimen because of this very reason. Dance Training increases your flexibility and strengthens specific muscles that are often not used with traditional gym exercises, helping to prevent accidents and injuries across every activity.
You don't have to dance alone.
Gym workouts can often be impersonal and cold experiences, even if you have workout buddies that come along with you. However, it's essential not to overlook the social aspects of dancing. Whether you are dancing with a partner or in a group, dancers can engage with everyone around them. In addition, dance instructors are much like personal trainers and can help you learn new dance moves techniques one step at a time.
Tons of popular workout routines are based on dance, like Hip-Hop Cardio, Barre Body Conditioning, and Zumba. However, when you're not fully ready for the complete dance experience, most dance studios can help introduce you to the world of dance with dance exercise hybrid classes.
Formal dance training is comprehensive and much better for a person's body than all comparable classes for exercise alone.If you are interested in reaping the many benefits of dance, call our dance studio in Altamonte Springs today. Our instructors have the training and expertise to help you stay fit, gain flexibility, and express yourself through movement. In addition, we offer training and instruction on various dance types and for a variety of skill levels.
We pride ourselves in being a family-oriented and professional dance studio where students learn in a loving, structured, and disciplined environment. Our goals are to build self-esteem, confidence, coordination, and physical well-being.