What You Should Wear to Dance Class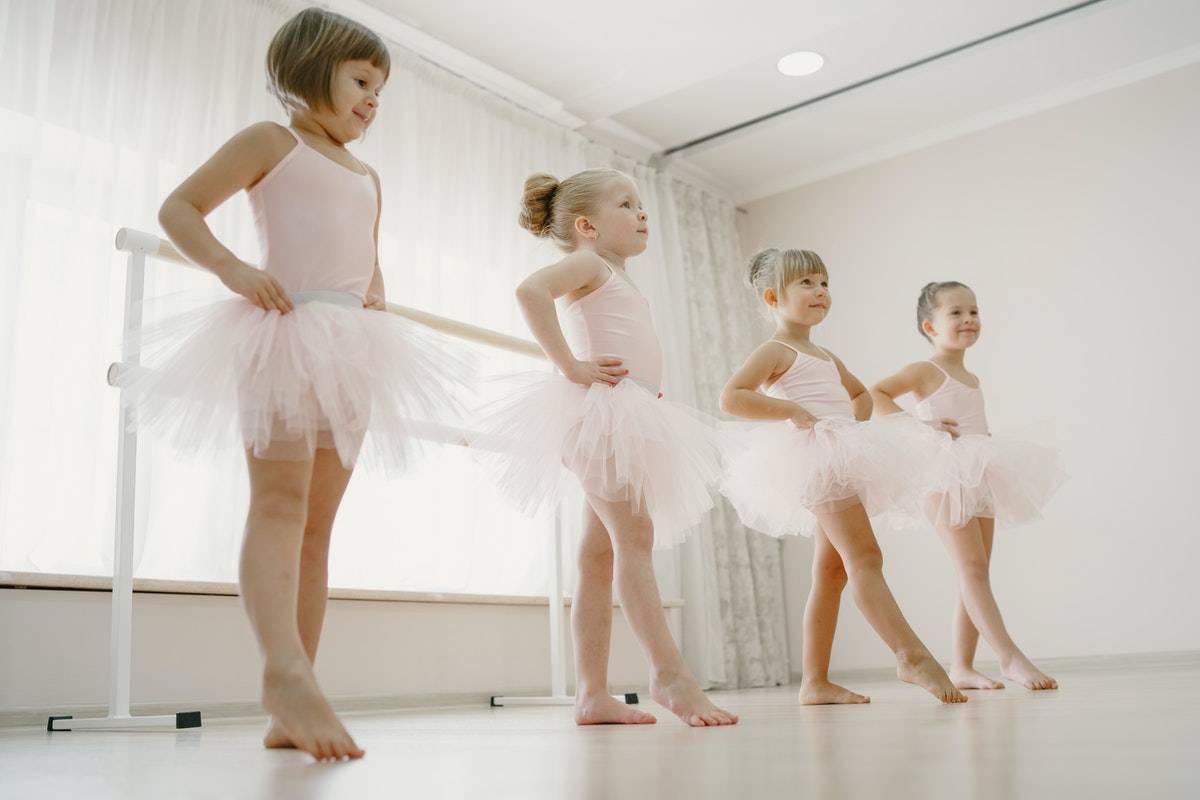 Have you recently enrolled your child in dance class? Is your young dancer excited to take on these new lessons and learn how to express themselves through movement? Dance provides a positive outlet for your children to learn self-expression, implement an exercise regimen, and have fun as they learn. When you enroll in our dance classes in Altamonte Springs, you will want to do a few things to prepare. This includes getting the right uniform and gear to have success in our classes. These are a few things that you should wear (and bring) to dance class.
Proper Shoes
You will likely want to invest in a few pairs of shoes for the styles of dance that your little dancer will be doing. Tap, ballet, and pointe are just a few styles of dance that require special shoes. Whether you need tap or ballet shoes, you want to make sure that they fit properly so that your tiny dancer does not get any blisters when they are dancing. Some classes, however, do not require any shoes and can be performed barefoot.
Leotards
Most dance classes require students to have leotards that help to make them comfortable as they glide across the floor. These uniforms are specific to dance classes, and they allow dancers to stretch, move, leap, and tumble without concern about anything falling off or slipping. We recommend getting a few leotards to minimize the laundry you need to do between classes.
Tights
Some dance classes will also ask you to wear tights, especially if they involve barefoot dancing. When your young dancer wears both leotards and tights, they will feel most comfortable to tumble and perform floor movements with ease. Although these may not always be worn to each dance class, they are often worn for recitals.
Ponytails or Buns
Some dancers love to let their hair flow freely as they glide across the dance floor, but this often requires a more skilled and trained dancer. Young dancers typically perform better when their hair is tied up and out of their face. It allows them to fully concentrate on their movements without being distracted by their hair in their face.
Sweatpants or Leggings
If it is colder outside, sometimes we tell our young dancers to layer up with a pair of flexible pants. This may be a cozy pair of leggings or sweatpants. By wearing these layers, you can be warm without compromising your range of motion or flexibility in the dance routines.
These are a few necessities that you will want to have when you come to dance class. By dressing the part, you will be able to learn the right techniques and styles of many types of dance classes in Altamonte Springs. If you are looking for the right dance studio for your child, contact Turning Pointe Dance to hear more about our class schedule today.