How to Design a Successful Wedding Dance Routine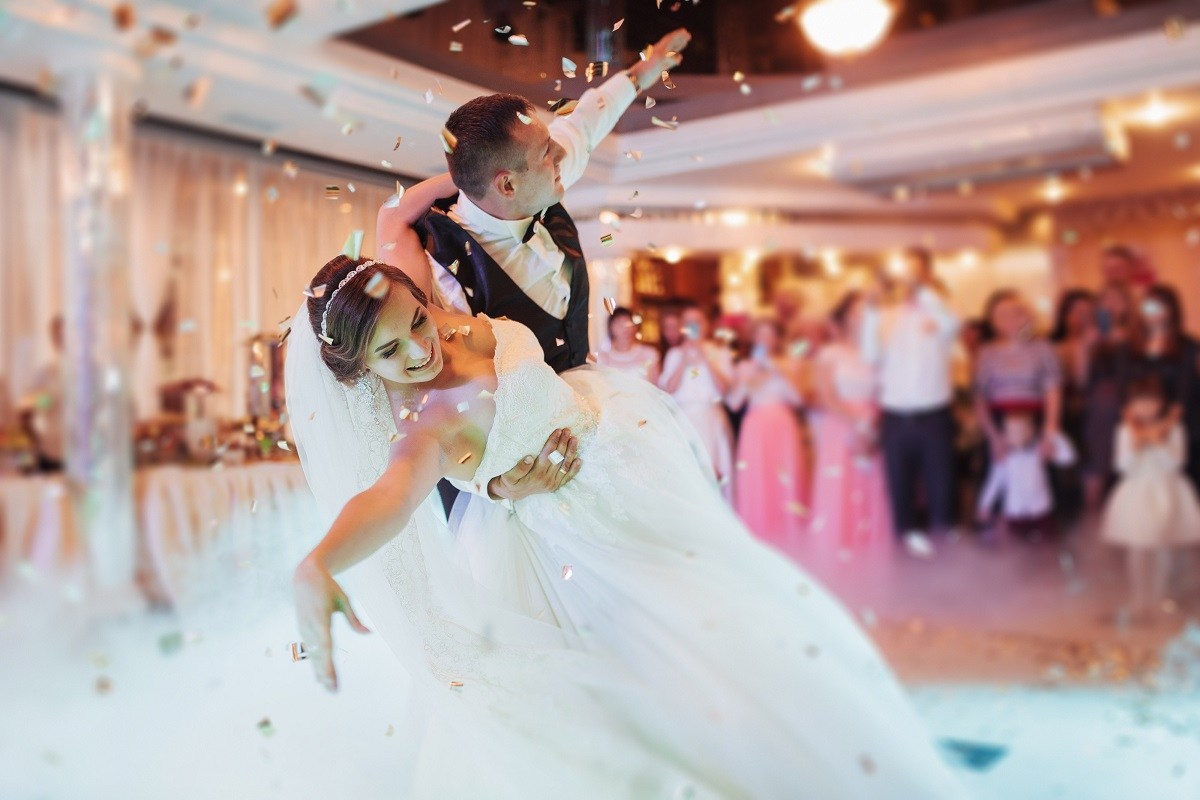 It's finally time for you and your new spouse to take the dance floor for your first dance as a married couple. This is a moment that you have thought about and prepared for, but that doesn't mean you are ready. Many couples preparing for their wedding come to our dance studio in Altamonte Springs to ask for professional help. They don't want to embarrass themselves on the dance floor when all their wedding guests are watching them. They also want to create a special memory that they can fondly look back on. There are a few tips to designing a successful wedding dance for your big day.
Choose a Meaningful Song
The first, and perhaps most important, aspect of designing your wedding dance is choosing a song that is both meaningful and relatable to you as a couple. Dance instructors will be able to assist you with this, but we recommend that you bring your ideas so we can get to know you better. After all, this is the first representation of you two as a couple.
Don't Choreograph Your Entire Dance
When you choreograph each and every dance move, you have no room for flexibility or improvisation. This will allow you to relax a little during the dance. Instead, you should focus on designing a routine for the beginning and the end. This will help to attract your guests' attention and also leave them with a great impression of your dance. In the middle, you are free to express yourself and get your groove on however you see fit.
Practice in Your Wedding Shoes
Whenever you attend your practice sessions, you should always bring the shoes you are planning to wear at your wedding celebration. This will help you perfect the movements in the shoes you will be wearing, which leaves no room for guessing later on. If you somehow don't have access to those shoes or are planning on renting shoes, wear shoes that are comparable in order to give you a similar experience.
Schedule a Few Sessions
Most couples think that they can only practice once before they become pros. This often isn't the case. In fact, most dance studios recommend that you practice with your future spouse at least three times before the big day. Be sure that you take these practice sessions seriously. This may even involve practicing the routine on your own in order to prepare for class.
These are just a few tips to follow in order to avoid embarrassment during your first wedding dance as a married couple. When you work with dance professionals at our dance studio in Altamonte Springs, we can help you practice moves, gain rhythm, and even choreograph a dance. If you are looking for experts to consult with for your first dance, contact us to schedule a class today.