Fitness Exercises Made Simple and Fun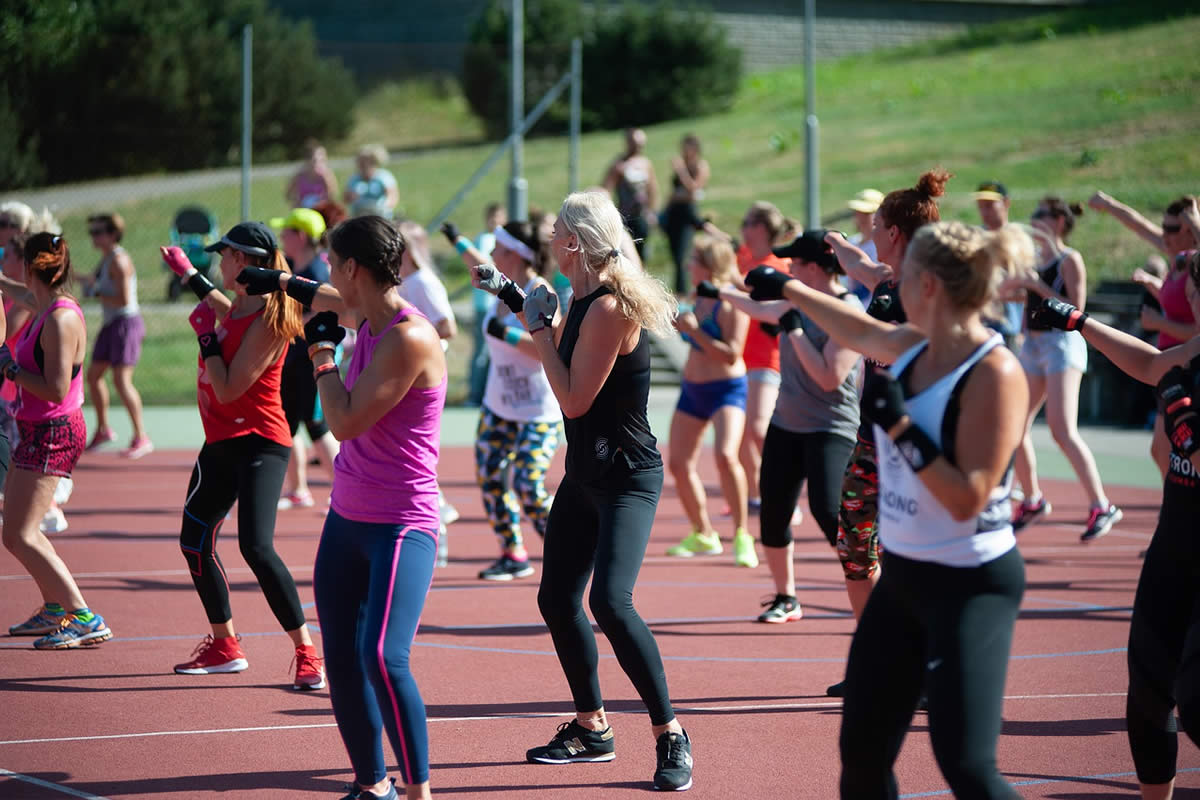 Exercise is a great way to keep our bodies and mind fit. It is also an excellent way to burn up excess fats from the body. The human body has a quantity of fat that it requires to function properly, but when it becomes too much, it brings about life-threatening illnesses like high blood pressure and heart diseases. A lot of the food we take in have a high level of unsaturated fat, and this is bad for our health.
Exercise is the best way to keep fit and maintain a balanced life. Most people are lazy about exercising and consider it a chore. Exercise like jogging, running and skipping are examples of activities that can be done within the house. For people who find any of these exercises too tedious or tasking to engage in, another form of exercise that will suit you is the Zumba Dance Exercise.
Turning Pointe Dance holds dance classes in Altamonte Spring for Individuals who wish to participate in this fun Exercise class.
Zumba originated from Columbia in the 1990s inadvertently when a fitness instructor forgot to come along with his workout music on his way to class. He discarded the restrictions of traditional workout and danced like he was out of his mind to the mix of Salas and Rumba beats. His class followed suit, sweating and enjoying every bit of it.
Since then, a lot of people have participated in Zumba dance classes as a fun way to exercise.
Zumba is like every other instructor-led dance class that involves dance routines and aerobic movements choreographed to energetic music. Its movements are simple but with moves heavy on the hip. It covers areas of exercises like Cardio, Muscles and body flexibility. Zumba music for workout is a blend of hip hop and Latin dances like merengue, salsa, mambo, samba, and soca.
Zumba is a recommended form of exercise for everyone including aged people as there are different styles and techniques available for everyone.
Zumba Dance Styles
Zumba Gold
This is a dance style considered for people who are beginners and individuals who are old and cannot do so much. It's done with simplified moves while still integrating the same music as the fitness class.
Zumba Kids
This class is ideal for children between the ages of 7 to 11 years. It's a fun way to introduce your kids to the world of exercise. It's done with more straightforward dance steps alongside games and other fun activities.
Aqua Zumba
The same dance and workout style done in classes is practiced but in the swimming pool. Aqua Zumba is usually done in the shallow part of the pool for lovers of water. The feel of water resistance while moving adds to the fun of this effective workout.
There are a lot of other Zumba styles not mentioned here that will best suit your personality or need. To get more information about this, visit our dance studio in Altamonte Spring or register for our dance classes in Altamonte Spring today.